Outfest Partners with Anthony Meindl's Actor Workshop

Outfest, the Los Angeles-based nonprofit organization promoting equality by creating, sharing, and protecting LGBTQ stories on the screen announced today that they are partnering with Anthony Meindl and his highly regarded acting workshop. Executive Director of Outfest, Christopher Racster approached Mr. Meindl to start this initiative that will provide five scholarships to trans and non-binary individuals to train at the Actor Workshop. Details of this program is currently being constructed and the projected launch of submissions is in early fall 2018.
"With mainstream movies continuing to cast straight actors to play trans roles, it is clear that Hollywood is ignoring the message: trans roles should be portrayed by trans actors. This helps to ensure authentic depictions of trans folks reflective of their rich, nuanced lives," commented Christopher Racster. "Pose, a prime time show on a major network, single handily proves how important it is that trans people portray themselves. It's success and renewal underlines this and makes it fact."
"We need more trans actors to assure that when a trans character is created, there is a trans actor to fill that role. Outfest wants to do what we can to LEVERAGE our position and connections to be a part of the solution. As such, Outfest and Anthony Meindl's Actor Workshop have partnered to provide fellowships to five trans or non-binary actors. The goal is to not only provide free training, but to assure that the fellows have a safe, affirming space in which to develop their talent. Outfest is focusing on building a pipeline of LGBTQ creative talent not just behind the camera, but now in front of the camera," Racster stated.
For 20 years Anthony Meindl's Actor Workshop has not only been at the forefront of a new philosophy of acting training, but also creating a worldwide community based on consciousness, human rights, self-awareness and using acting as a powerful social and political voice. Mr. Meindl commented, "as a queer artist, I'm thrilled to be working with actors of varying backgrounds and experiences to enrich our cultural understanding of not only what it means to be an artist today but a human being. Period. Great artistry mirrors back to society the universality of being alive, regardless of race, gender or sexual orientation or identification. I can't wait to tell stories with other activists who realize that authentic power comes in telling our stories."
Commenting on this partnership, non-binary Latinx actor, playwright and activist Ser Anzoategui said "we're aware of the staggering unemployment rates in the transgender community being three times higher than what cis gendered people face. In order to ignite the steps forward to achieving being in the room, transgender actors need access to the resources that can actually make them competitive. It is of utter importance that we support up and coming trans and non-binary actors and actresses in a way that bridges the gap regularly faced. Providing scholarships for acting classes is a much needed resource for our transgender artists and we need to keep pushing the movement forward to create actual change in the stories and characters portrayed in Hollywood."
Trans actor, comedian and activist, Ian Harvie also remarked that "representation is factually life-saving. When we see accurate portrayals of our lives and the story is made with actors that share similar and authentic identities, it makes us feel like we exist. And in today's climate of social justice, we need to feel like we exist. There are a lot of trans* people who would love to embark on an artistic career in acting, but there are often significant barriers to achieving this, specifically safety and financial - I know, I was one of those craving artists, and didn't know where I fit in. With a program like this one through Outfest and Anthony Meindl's Actor Workshop, I can only imagine how having a clear pathway and being given the tools and training to become an actor, would help elevate one's spirit, career, and opportunities in booking an industry job."
For more information on the Outfest Anthony Meindl Actors Fellowship please visit: https://www.outfest.org/actorsfellowship/ and if you have any questions please email: actorsfellowship@outfest.org
ABOUT OUTFEST
Outfest was founded by UCLA students in 1982 who were looking for positive images of themselves in media. Today Outfest is the world's leading organization that promotes equality by creating, sharing, and protecting LGBTQ stories on the screen. Outfest builds community by connecting diverse populations to discover, discuss, and celebrate stories of LGBTQ lives. Over the past three decades, Outfest has showcased thousands of films from around the world, educated and mentored hundreds of emerging filmmakers, and protected more than 37,000 LGBTQ films and videos.
ABOUT THE ANTHONY MEINDL ACTING WORKSHOP
Anthony's philosophy of training thousands of actors all over the world comes from the belief that each of us is interesting and has a unique story to tell. From that truth, he expands upon that which we all (at one point) believed acting should be: fun, easy, empowering. Ironically, acting training often does the opposite. Using science, the power of the moment, and deep insight into listening and being vs. doing - Mr. Meindl is helping shatter the long-held illusions that continue to keep actors in the dark about their creative process. And actually about what acting even is. As Einstein posited that everything is constantly evolving, expanding, and transforming, it seems incongruous with evolution that our understanding of acting hasn't changed with it. Mr. Meindl is leading the very forward-thinking charge doing just that.
ABOUT ANTHONY MEINDL
In addition to training some of the top talent in Hollywood and building seven international schools in LA, NYC, London, Sydney, Toronto, Vancouver and ATLANTA - Mr. Meindl is constantly adapting and evolving his insights about creativity into practical works for all artists. He has bridged the gap between artistry and consciousness and helped make the understanding of how to incorporate both in our work possible. With a revolutionary meditation and consciousness-based program, he is helping artists win back their power in their work. He has guest lectured at such high profile events as the GATE Story Conference with spiritual TEACHERS Eckhart Tolle and actor Jim Carey, and at the Association of Transformational Leaders with Jack Canfield (Chicken Soup for the Soul) and Neale Donald Walsch (Conversations with God). Anthony is the guest teacher at the David Lynch Masters in Filmmaking Program in Fairfield, Iowa, has taught at the prestigious Moscow Arts Theatre and lead international workshops in such cities such as Rome, Copenhagen, Cape Town and Sofia, Bulgaria. He has three best-selling books about acting and the creative process, At Left Brain Turn Right, Alphabet Soup for Grownups, and Book the F*cking Job!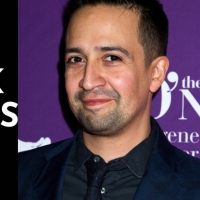 Lin-Manuel Miranda To Return For HIS DARK MATERIALS Season 3 On HBO

October 6, 2022

HBO has confirmed that award-winning composer and actor Lin-Manuel Miranda will return for the third season of the fantasy drama.
---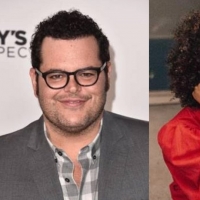 Development Halts On Disney+ BEAUTY AND THE BEAST Prequel Series

February 10, 2022

A planned Beauty and the Beast musical prequel series will not move forward at Disney+.
---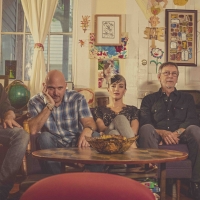 Tony & Grammy Winner Michael Cerveris' Loose Cattle to Stream Live Performance Tonight

January 5, 2022

Loose Cattle, fronted by two-time Tony Award & Grammy winner Michael Cerveris and Kimberly Kaye, will stream a performance live from New Orleans tonight!
---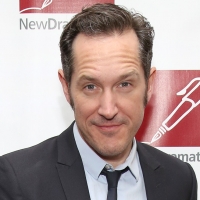 Bertie Carvel Joins THE CROWN Season Five As Tony Blair

October 28, 2021

The acclaimed Netflix series, 'The Crown' has added Tony Award-winning actor Bertie Carvel to its cast in the role of British Prime Minister Tony Blair.
---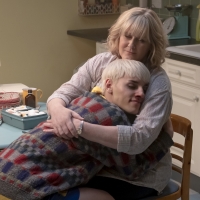 REVIEW ROUNDUP: What Do Critics Think of EVERYBODY'S TALKING ABOUT JAMIE?

September 17, 2021

Inspired by true events, Everybody's Talking About Jamie follows Jamie New (Harwood), a teenager from Sheffield, who dreams of life on stage.
---