BAFTA Los Angeles Expands Newcomers Program to Include International Talent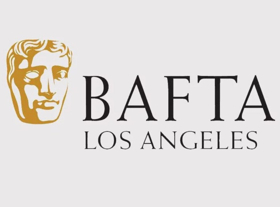 Today, the British Academy of Film and Television Arts Los Angeles (BAFTA LA) announced the expansion of its Newcomers Program to include international participants for the first time. Launched in 2007 to support British talents transitioning to Los Angeles, the program recognizes the fruitful legacy of international talents moving to the U.S. to further their knowledge, develop their skills, and strengthen their network of peers.
The expansion of the program to support international participants and connect them with the U.K. and U.S. communities furthers BAFTA's mission to promote cultural exchange and strengthen global collaboration.
"As BAFTA extends its helping hand globally, we are thrilled that after 10 successful years supporting British talent in Los Angeles, the Newcomers Program now expands to include international talent," said New Talent Committee Chairs, Sandro Monetti and Peter Morris. "As our industry becomes increasingly global, it is more vital than ever that emerging talent has access to an international network of peers and mentors. We hope to provide just that to these Newcomers in Los Angeles."
Each participant receives access to BAFTA membership events and curated New Talent Events aimed at supporting both career development, and the transition to living and working in the U.S. The program includes professional networking opportunities, peer matching with others who have recently moved to the U.S., curated educational programming, and access to BAFTA's wider professional development event schedule including BAFTA Briefing sessions and BAFTA Insights series.
This year's 55 participants include 19 actors, 15 directors, 9 producers, 3 screenwriters, 2 art directors, 2 executives, 2 composers, 1 cinematographer, 1 production designer, 1 agent and 1 publicist. The recipients are DIVIDED into three groups, with each group either entering their first, second or third year in the program.
Below is the full list of Newcomers:
FIRST YEAR NEWCOMERS - U.K.
Waseem Abbas, Actor
Sheena Bhattessa, Actor
Lucian Collier, Actor
Sasha Collington, Director
Pete Cooksley, Producer
Leo Draper, VP International Creative Advertising
Michael Driscoll, Director
Tina Gharavi, Director
Denise Hoey, Actor
10. Mark Jackson, Actor
11. Allison McGourty, Screenwriter, Producer
12. Nita Mistry, Actor
13. Rochelle Neil, Actor
14. Mark Prendergast, Actor
15. Monroe Robertson, Actor, Producer, Director
16. David Saunders, Composer
17. Sam Smith, Actor, Screenwriter
18. Hanna Stanbridge, Actor, Screenwriter
19. Sammy Sultan, Screenwriter, Director
20. Catherine Taylor, Director
21. Samuel Washington, Director, Screenwriter
FIRST YEAR NEWCOMERS - INTERNATIONAL
22. Felicity Abbott, Production Designer - Australia
23. Asligul Armagan, Screenwriter, Director - Turkey
24. Christel Chaudet, Video Producer - France
25. Leah de Niese, Actor - Australia
26. Daniel Jansen, Segment Producer - South Africa
27. Muriel Naim, Director - Israel
28. Sarah Oh, Producer - South Korea
29. Angie Polkovich, Director, Screenwriter - Poland
30. Wan-Yi Sweeting, Creative Accounts Executive at Tongal - Hong Kong
31. Roi Vissel, Cinematographer - Israel
SECOND YEAR NEWCOMERS
32. Abby Ajayi, Screenwriter
33. Sisi Cronin, Publicist
34. Nicholas Horton, Development Producer
35. Louise Houghton, TV Presenter, Journalist, Actress
36. Kitty Kaletsky, Producer
37. Sohm Kapila, Actor
38. Peter Lam, Composer
39. Adam Linzey, Director
40. Luca Malacrino, Actor
41. James McNamara, Screenwriter
42. Alicia Sadler, Filmmaker, Artist
43. Fagun Thakrar, Actor, Director, Producer
44. Iesh Thapar, Director
45. Emma Weston, Art Director
THIRD YEAR NEWCOMERS
46. Andy Blackburn, Director
47. Marcus Chan, Screenwriter, Director
48. Menik Gooneratne, Actor, Screenwriter
49. Ben Gutteridge, Screenwriter, Director
50. Heather Harris, Director
51. Ruaraidh Hunter, Agent
52. James Longman, Producer
53. Alex Polunin, Producer
54. Nicola Posener, Actor
55. Emma West, Actor