Asher Monroe Releases BOOK OF LOVE Following Premiere with Parade Magazine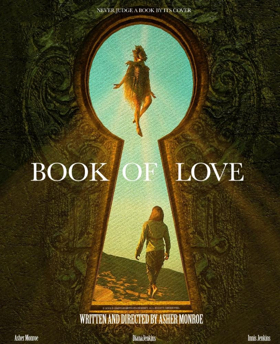 Singer, actor and now filmmaker Asher Monroe has released his much anticipated short film "Book of Love" following the exclusive premiere with Parade Magazine." In late 2018, Monroe partnered up with Billboard and Hollywood Life to give fans a sneak peek of the film which he wrote, directed and starred in and features songs from his latest album INNER WARRIOR. Poised to be an exciting year, in addition to the "Book of Love" release, Monroe is in the studio working on his new project. Fans can expect the first taste of his new music next month.
Watch "Book of Love" here.
Monroe got his start in the entertainment industry when he landed the role of Chip in the first national tour of the Broadway production of Beauty and the Beast. He went on to star in other productions including, The Sound Of Music, Oliver, and The Prince And The Pauper. Monroe signed to Warner Bros. Records, under which he released his first top 40 single "Love Struck" as lead singer for the BOY BAND V Factory. He went on to star in multiple prime time TV and film roles including PARENTHOOD on NBC, the MGM remake of Fame, and THE MENTALIST on CBS.
Monroe then signed as a flagship solo artist to the music label D
EMPIRE
Entertainment. The singer was named one of MTV's Top Ten Artists, alongside other artists such as Frank Ocean, Lana Del Rey, and Avicii. Singles "Here With You" (co-written by Monroe and produced by One Republic frontman Ryan Tedder) and "Hush Hush" quickly broke the top 10 on the Billboard Dance charts as Monroe began recording collaborations in with Chris Brown and Sean Kingston. His video for "Memory," featuring Brown, garnered over 2.6 million
Youtube
views. In 2018, he released singles "My First Lady" and "Forever," which premiered with PerezHilton.