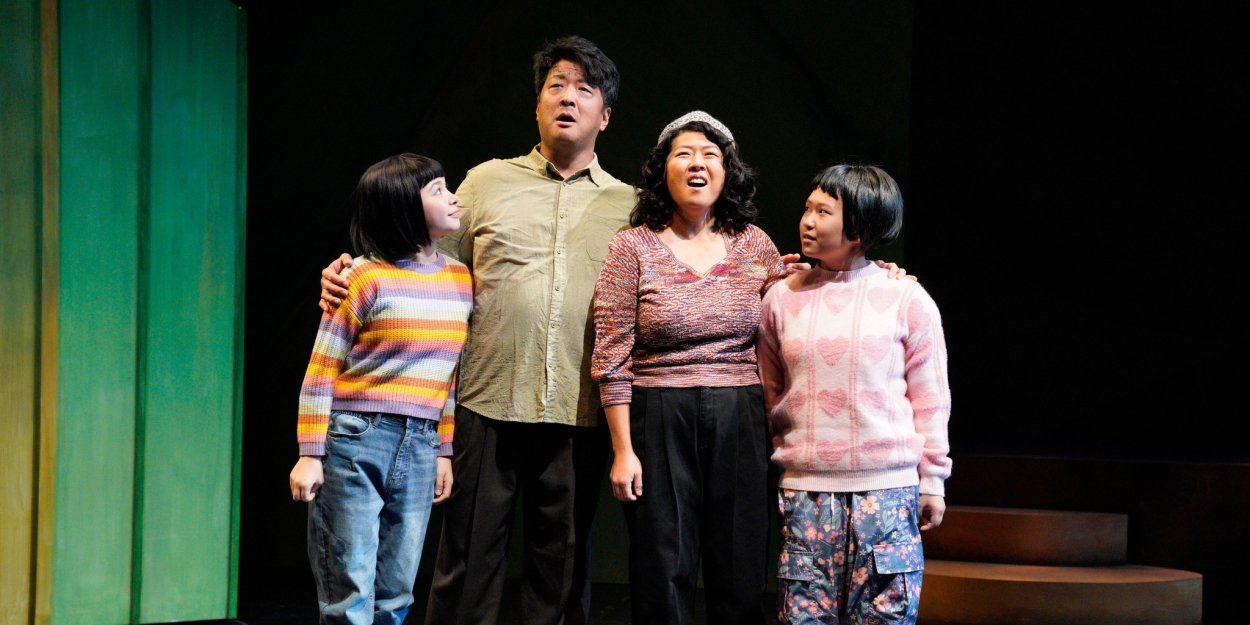 Review: THE SONG POET at Minnesota Opera
This produciton runs now through March 26th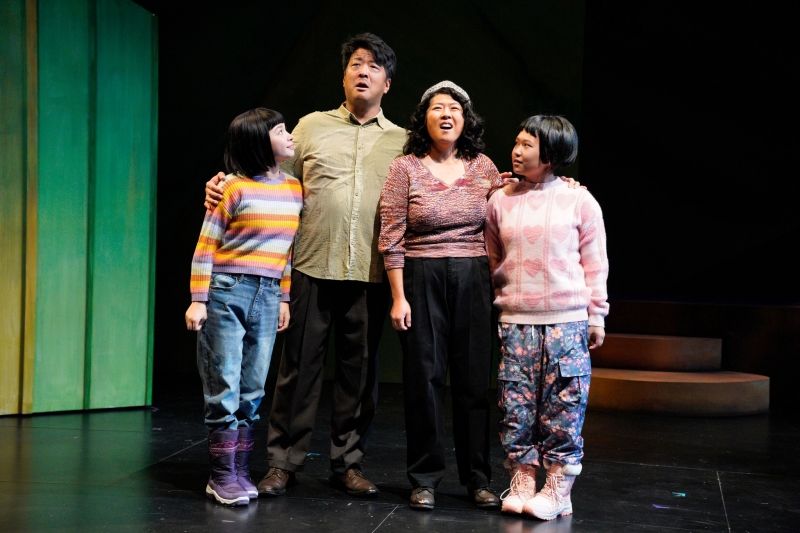 THE SONG POET
MARCH 9-26, 2023
MUSIC BY JOCELYN HAGEN
LIBRETTO BY KAO KALIA YANG
A father's love, a family's journey.
The first Hmong story adapted for the operatic stage, St. Paul writer Kao Kalia Yang's memoir The Song Poet comes to life in this world premiere. It tells the story of Yang's family and her song poet father as war drives them from the mountains of Laos into a Thai refugee camp and ultimately on to the challenging world of life as a refugee. With his poetry, Kalia's father inspires hope in his family, polishing their reality so that they might shine.
Sung in English and Hmong with English and Hmong captions projected above the stage.
I attended the opening night of The Song Poet. The show started off with sharing some facts, as this is the first Hmong story adapted for the operatic stage, the 50th MNO original, and female creative. It was all exciting to hear.
The cast was so talented and to see a majority of AAPI singers tell this new story was refreshing.
Creative Team
Conductor | Tiffany Chang
Stage Director | Rick Shiomi
Scenic Designer | Mina Kinukawa
Costume Designer | Khamphian Vang
Lighting Designer | Karin Olson
Sound Designer | Rachel Brees
Choreographer | Penelope Freeh
Intimacy Director | Alessandra Bongiardina
Cast
Bee Yang | Museop Kim
Chue Moua | Corissa Bussian
Youa Lee/Dawb Yang | Hai-Ting Chinn
Joua Thao / Kalia Yang | Laura Sanders
Hue Yang | Nathan Romportl
Young Bee Yang | Huiyin Tan
Lion Dog | Haozhen Wen
Jackie Chan Dog | Xi Yuan
Young Kalia | Mina Moua, Lavender Vy Truong
Young Dawb | Audrey Mojica, Clare Luoxi Kruger
A Supervisor | Charles H. Eaton*
*MN Opera Resident Artist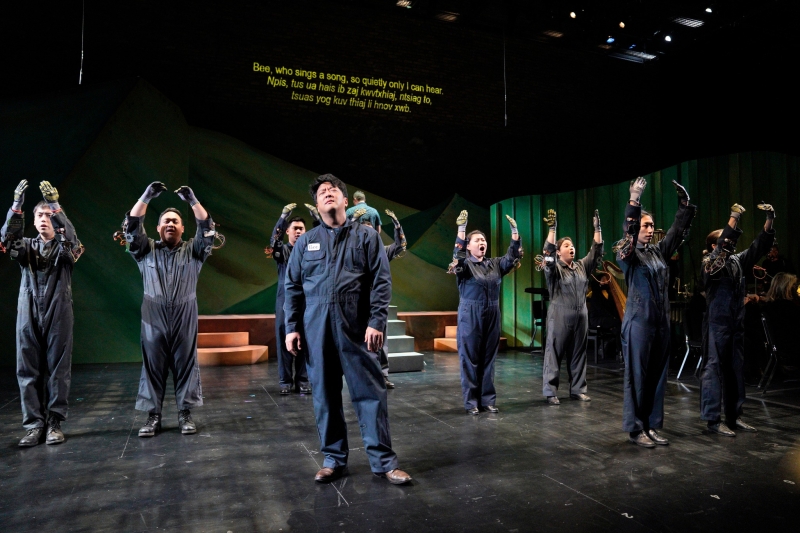 The luminary arts center is a intimate space. The set consisted of mountains and set pieces were brought on to represent the factory, home in America, and office. The costumes went from traditinal time period of the war to modern day in American in Minnesota. The music was beautiful and added to the story.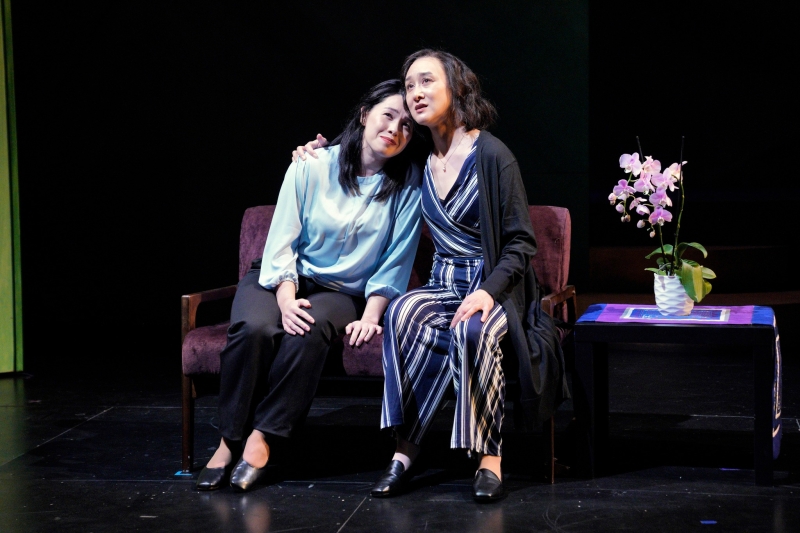 The Song Poet is a must see! I would recommend seeing this original AAPI story on the Minnesota Opera stage.
For more tickets and informaiton, please click the ticket link button below.
All photos were taken by Cory Weaver Photography