Review: THE DAUGHTER OF THE REGIMENT at Minnesota Opera
This production runs now through February 12th
MUSIC BY Gaetano Donizetti
LIBRETTO BY JULES-HENRI VERNOY DE SAINT-GEORGES, JEAN FRANÇOIS BAYARD
Love is a battlefield.
Marie is no ordinary canteen girl. Adopted and raised by a squadron of French soldiers and unaware of her aristocratic lineage, this spunky young woman falls for a handsome villager. But when her past comes to whisk her away, will she fall in line or follow her heart? A laugh-out-loud hit, Donizetti's romantic comedy mixes hilarious hijinks with vocal pyrotechnics in this witty and heartwarming production.
The Daughter of the Regiment has romance, humor, vocal pyrotechnics-and one of the most unique roles in the repertoire, the Duchess of Krakenthorp. This cameo role has a storied history of portrayal by actors and public figures (including late Supreme Court Justice Ruth Bader-Ginsburg and Golden Girl Bea Arthur). In MN Opera's production, the role of the Duchess of Krakenthorp will be performed by RuPaul's Drag Race double crown winner Monét X Change. Don't miss Monét X Change this February 4-12!
Sung in French with English captions projected above the stage. Costumes created by Washington National Opera Costume Studio.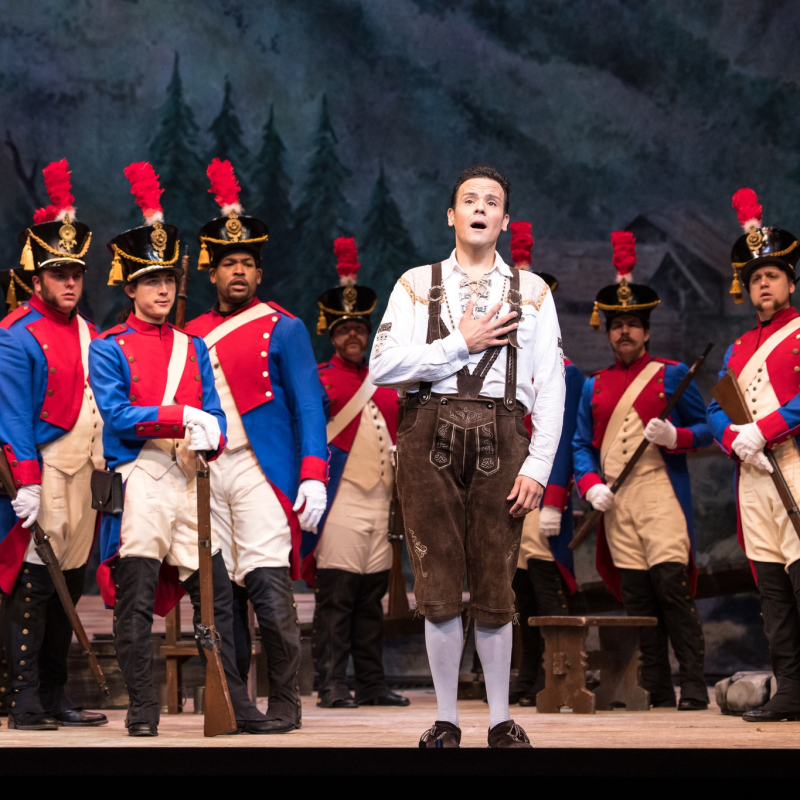 This was a great produciton! I wasn't familiar with this opera, other than knowing a few arias. The script and score had a lot of comedic elements and there was a good amount of dialogue. The costumes and sets were great, they were detailed bright, and colorful. The Minnesota Opera Orchestra received a loud long applause at the beginning and they were fantastic throughout the opera.
The cast was excellent. Vanessa Becerra (Maria) and David Portillo (Tonio) were both charming and funny and had soaring vocals and chemistry with each other. Andew Wilkowske ISergeant Sulpice) was strong and had a rich baritone voice. Margaret Gawrysiak (La Marquise de Berkenfield) and Jeremiah Sanders (Hortensius) had great vocals. acting chops, and chemistry, Charles H. Eaton (Corporal) had a rich baritone voice. To have Monet X Change from Rupauls Drag Race make the famous camero and sing an aria took this production to the next level. To see a renowned drag artist performing in drag in a Minnesota produciton was inspirational. The Minnesota Opera chorus was strong and filled the space with powerful vocals.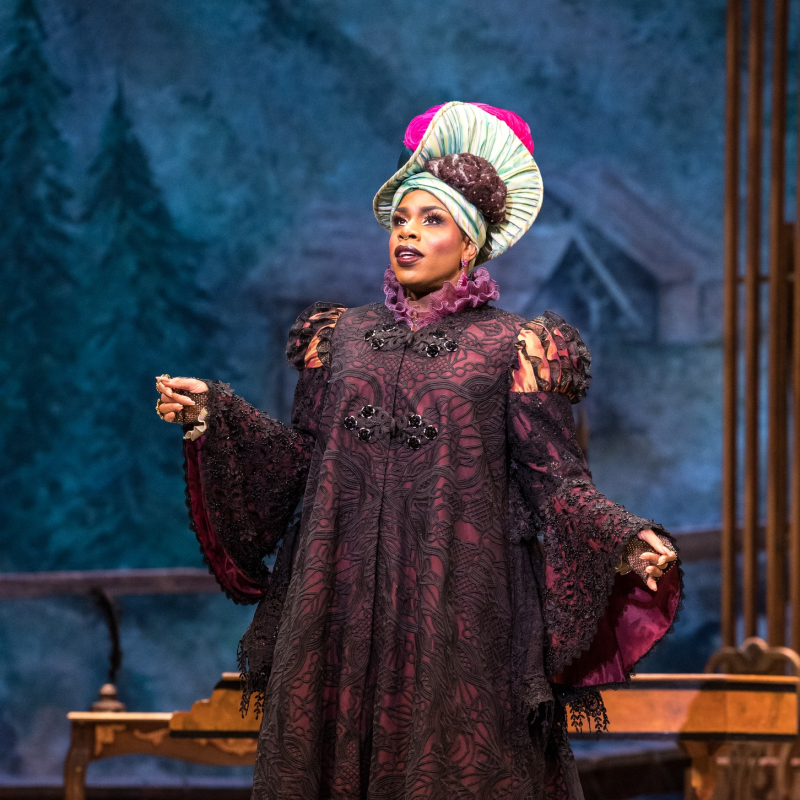 I would recommened seeing this production of The Daughter of the Regiment at the Minnesota Opera.
For more ticket and show information, please click the ticket link button below.