Portland Opera To Go Presents THE BARBER OF SEVILLE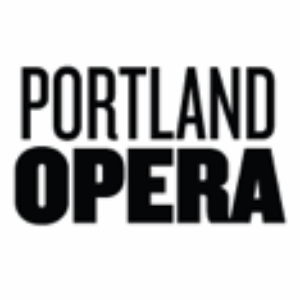 Portland Opera is thrilled to present a 50-minute, English and Spanish-language version of Rossini's The Barber of Seville as 2018's Portland Opera to Go production. For almost 20 years, Portland Opera to Go has travelled throughout Oregon and SW Washington with an opera adaptation targeted for students. This year, POGO will present nearly 60 performances, in venues including school gyms, libraries, cafeterias, classrooms and community centers.
"I truly believe that Portland Opera to Go is one of the most important things we do at Portland Opera," says General Director Christopher Mattaliano. "I'm thrilled that this production will bring the magic of opera to thousands of audience members, many of whom will be enjoying the live performance of opera for the first time."
In this adaptation of The Barber of Seville, targeted for students in 3rd through 12th grades, Rosina is new in town. Fresh from Spain, she lives with her controlling, suspicious Uncle Bartolo, who is planning to marry her off to one of his rich, elderly friends. But Rosina is in love with Almaviva. She knows he likes her too, but they have a problem - she speaks only Spanish, and he speaks only English. They enlist the help of the brilliant, bilingual Figaro, and hilarious antics ensue.
"Once again Portland Opera was extraordinary," shared an educator from Ontario, Oregon."1,300 children saw the show!! And the children loved it. It never ceases to amaze me how well the children engage... And it does my heart good to see the children enjoy it so much. By allowing the children to interact, you give them a voice."
"POGO is Portland Opera's investment in the future" says Alexis Hamilton, Portland Opera's Manager of Education and Outreach. "We believe that opera is an art form that can have a visceral appeal to everyone-and POGO is a fantastic way to introduce audiences from all walks of life to an art form that some adults find intimidating. If we can share opera with children and they have a good time with it, they bring that memory into adulthood and know that opera is for them too-no matter who they are or where they come from. "
Portland Opera to Go provides engaging, accessible artistic educational programming in elementary and middle schools, focusing on schools with economic and geographic barriers to accessing fine arts experiences. Over 50% of schools visited are Title I and are located in rural communities. To integrate the experience, POGO also provides in-class workshops and a 100+ page teacher's guide, including curriculum connections that highlight clear learning goals and creative activities for students.
The cast of The Barber of Seville features Thomas Cilluffo as Almaviva, Jorge-Phillipe Belonni Rosario as Figaro, Jessica Blau as Rosina, and Sergio Manzo as Dr. Bartolo. The cast is accompanied by Emily Baltzer on piano. Stephen K. Gardner is the Tour Manager, and Portland Opera's General Director, Christopher Mattaliano is the Stage Director.
Portland Opera to Go is generously supported by BNSF Foundation, Carpenter Foundation, EAI Information Systems, Elmer's Restaurants, Kinder Morgan Foundation, NW Natural, PGE Foundation, Rose E. Tucker Charitable Trust, Rutherford Investment Management & Lamb Family Foundation, Schnitzer Steel Industries, The Standard, John and Carol Steele, U.S. Bancorp Foundation, Wells Fargo, The Wheeler Foundation, Winderlea Vineyard & Winery, and Union Bank Foundation.
In addition to touring to schools throughout the region, Portland Opera to Go will present the following public performances:
PUBLIC PERFORMANCES
November 12 at 2pm Tigard Public Library 13500 SW Hall Blvd, Tigard, OR 97223 Free admission
November 17 at 2pm Chehalem Cultural Center 415 E. Sheridan St, Newberg, OR 97132
December 8 at 1pm Hampton Opera Center 211 SE Caruthers St., Portland, OR 97214 $10 for adults, $5 tickets for children (12 and under), or $20 for a group of 4 This performance will be interpreted in American Sign Language and will also include a live audio description of the visual and physical events onstage for patrons who are blind or have low-vision.
December 15 at 1pm Hampton Opera Center 211 SE Caruthers St., Portland, OR 97214 $10 for adults, $5 tickets for children (12 and under), or $20 for a group of 4
Portland Opera exists to inspire, challenge, and uplift our audiences by creating productions of high artistic quality that celebrate the beauty and breadth of opera. The company produces both classic and contemporary opera, which are performed in the Keller Auditorium, Newmark Theatre, and the Gregory K. and Mary Chomenko Hinckley Studio Theatre at the Hampton Opera Center. All performances are sung in the original language with English surtitles projected above the stage.
Portland Opera's 2018/19 season features Verdi's La Traviata, Laura Kaminsky's As One, the annual Big Night concert, Rossini's Il Barbiere di Siviglia, Mozart's La Finta Giardiniera, and Philip Glass's In the Penal Colony. The company is also a committed educational partner, touring staged operas to schools and community centers throughout Oregon and SW Washington region each year, in addition to a host of other efforts designed to make opera accessible for all.