BIO:

The Pointer Sisters were as chameleonic as David Bowie, if not more so. The sibling group backed Grace Slick and Boz Scaggs, made stops at Sesame Street and the Grand Ole Opry, won a country Grammy, and appeared in the movie Car Wash, all before scoring four consecutive Top Ten Billboard Hot 100 hits in the mid-'80s. From their early '70s releases on Blue Thumb through their '80s commercial run on Planet and RCA, the Pointers moved through boogie-woogie, bebop, blues, country, funk, disco, soft rock, electro-pop, hard rock, and several other subgenres as if they were all second nature. The sisters covered Willie Dixon, were covered by Elvis Presley, and released 15 Top 40 Hot 100 singles while sustaining a steady presence on the R&B, club, and adult contemporary charts. Ruth, Anita, Bonnie, and June Pointer grew up in Oakland, California, daughters of a mother and reverend father who encouraged gospel singing and forbade blues and rock & roll. They developed their love for various forms of secular music through visits and slumber parties at the homes of friends, where they could listen to music and watch programs like American Bandstand and The Ed Sullivan Show. The sisters' public performances were limited to church, but once they were older, Bonnie and June formed a duo and were eventually joined by Anita; they provided background vocals for a number of artists, including Grace Slick, Boz Scaggs, and Sylvester. While performing with Walter Bishop, they caught the eyes and ears of the Atlantic label, who released the Pointer Sisters' first two singles: 1971's Honey Cone-like "Don't Try to Take the Fifth" and the following year's "Destination No More Heartaches." Neither song charted, but the abundant potential was obvious. By the end of 1972, the group was a quartet that also featured Ruth. The Pointers left Atlantic for Blue Thumb, where they released five eclectic albums: The Pointer Sisters (1973), That's a Plenty (1974), Live at the Opera House (1974), Steppin' (1975), and Having a Party (1977). Among the hit singles from these releases were the empowering "Yes We Can Can" (written by Allen Toussaint), "How Long (Betcha Got a Chick on the Side)" (a Toussaint-flavored song written by Bonnie and Anita with David Rubinson), and "Going Down Slowly" (a grinding take on Toussaint's "Going Down"). The most successful song of all was "Fairtyale," a Bonnie- and Anita-penned departure into country music that peaked at number 13 on the Hot 100. This enabled the Pointers to perform at the Grand Ole Opry -- as the first African-American vocal group to do so -- and the song also won the 1974 Grammy for Best Country Vocal Performance by a Duo or Group. It was covered by Elvis Presley. The same year Having a Party was issued, the popular children's television program Sesame Street first aired a classic animated segment called Pinball Number Count, which featured vocals the Pointers recorded several years earlier. Between the release of Having a Party and the end of 1977, June and Bonnie departed from the group, with the latter initiating a solo career. Ruth and Anita signed a deal with producer Richard Perry's Elektra-affiliated Planet label, and June re-joined in time to record Energy (1978), which featured a cover of Sly & the Family Stone's "Everybody Is a Star" and the Toussaint-written "Happiness" (the group's first single to hit the disco chart) but was otherwise rooted in rock, with interpretations of Steely Dan, Bob Welch-era Fleetwood Mac, and the Doobie Brothers, along with the second released recording -- following a version by Robert Gordon -- of Bruce Springsteen's "Fire," a song intended for Elvis Presley. The Pointers took it to number two on the Hot 100 chart. The rest of the group's years with Perry and Planet were extremely successful, culminating with 1983's Break Out, an album that went multi-platinum due to a string of four state-of-the-art dance-pop singles. "Automatic," "Jump (For My Love)," a remix of 1982's "I'm So Excited," and "Neutron Dance" all peaked in the Hot 100's Top Ten. The women won two additional Grammys. During the latter half of the '80s and the early '90s, the Pointer Sisters released five more albums on RCA, Motown, and SBK. 1985's Contact, featuring the crossover hit "Dare Me," was the group's last album to go platinum. While they did not record any albums after 1993's Only Sisters Can Do That, they continued to perform on an infrequent basis. Issa, Ruth's daughter, provided backing vocals on the final album and joined as a full member when June left for health reasons. A victim of lung cancer, June passed away in 2006. The Pointer Sisters, however, continued performing throughout the rest of the decade. ~ Andy Kellman, Rovi
Latest Tweets
| | |
| --- | --- |
| 12/6 @ 4:04 PM | PointerOfficial - Did you answer this correctly on tonight's episode of @Jeopardy ? #ProfessorsTournament #Jeopardy #ThePointerSisters https://t.co/ji3ZLIKaMA |
| | |
| --- | --- |
| 12/1 @ 7:55 AM | PointerOfficial - Released in 2005, "Christmas In New York" reached #21 on @billboard Adult Contemporary Chart. Christmas in New York… https://t.co/04WuLfWqjG |
| | |
| --- | --- |
| 11/30 @ 7:18 AM | PointerOfficial - June would have been 68 today. Here she is on lead vocal in 1980. "Evil" from #ThePointerSisters Special Things alb… https://t.co/xMH3Zn8BFY |
MORE TWEETS
Latest Articles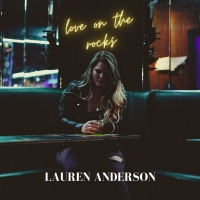 Blues Belter Lauren Anderson to Release 'Love on the Rocks' August 6
by Sarah Jae Leiber - May 25, 2021
Meanwhile, Anderson's expanded her following while continuing to reap that critical acclaim. A determined dynamo of a performer adept at both blues and ballads, she's ready to add to those accolades with her upcoming album Love On the Rocks, her most fully realized effort to date....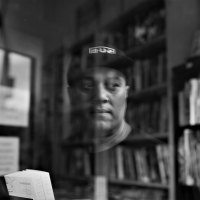 MA Jolie Fleur Releases New Single 'Good Life'
by Kaitlin Milligan - July 02, 2020
MA Jolie Fleur ("My pretty flower" in French) is Los Angeles based, New Orleans born/raised visual artist, music video director and music-maker Myke Adams.  Today, he released the track, "Good Life," the first single from the upcoming debut album "Love Is Fire" from MJF....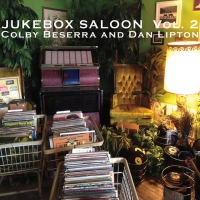 YELLOW SOUND LABEL's 'Jukebox Saloon Vol. 2' Out Now
by Abigail Charpentier - September 27, 2019
YELLOW SOUND LABEL has announced that Jukebox Saloon Vol. 2, featuring Chicago-based vocalist Colby Beserra and New York keyboard whiz Dan Lipton, is available in digital and streaming formats starting today, Friday, September 27. Beserra and Lipton bring their strong musicality and love of a good s...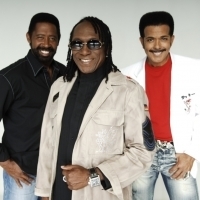 The Commodores Tour The US In Celebration of Their 50th Anniversary
by BWW Staff - June 10, 2019
One of the greatest Motown and R&B / funk artists of all time, The Commodores will be touring the US in celebration of their 50th Anniversary! The Commodores' Walter "Clyde" Orange, James Dean "JD" Nicholas and William "WAK" King have influenced both artists young and old and in all genres with thei...

Woodstock 50 Announces Brian Cadd
by Tori Hartshorn - March 20, 2019
Woodstock 50 Music and Arts Fair announced the official line-up of its three-day 50th anniversary celebration today including our very own Brian Cadd, one of only two Australian artists on the bill....

CMT Debuts New Charlie Daniels MEXICO AGAIN Music Video Featuring the Beau Weevils
by Tori Hartshorn - March 14, 2019
Country Music Hall of Famer Charlie Daniels is back with his critically-acclaimed musician pals (James Stroud, Billy Crain and Charlie Hayward) as the Beau Weevils premiere the official music video for 'Mexico Again' exclusively on CMT Music and CMT.com. ...

Pop Goes the Weevil: Charlie Daniels' New BEAU WEEVILS Album Receives Critical Acclaim
by Tori Hartshorn - January 16, 2019
The music of Country Music Hall of Famer Charlie Daniels is no stranger to critical acclaim and his latest studio album, Beau Weevils - Songs in the Key of E, is again proving just that. Since its October release, Beau Weevils (collectively made up of Daniels, James Stroud, Billy Crain and Charlie H...

Charlie Daniels Announces Latest Studio Album BEAU WEEVILS - SONGS IN THE KEY OF E
by Tori Hartshorn - October 03, 2018
Fans who follow Country Music Hall of FamerCharlie Daniels online may have noticed what appears to be a serious infestation of boll weevil bugs on his social media accounts and website. As it turns out, those critters aren't boll weevils at all. They're actually, 'Beau Weevils,' and are a nod to Dan...

The Get You Releases New Album TAKE COVER Featuring Sheryl Crow, Kacey Musgraves
by Kaitlin Milligan - September 05, 2018
For the first time in his 20+ year career as one of music's most in demand drummers, Fred Eltringham, steps away from the kit and up to the mic with his basement band, The Get You, and their debut album, Take Cover (The Noise Company). The Get You reimagines pre-existing songs with an edgy, lo-fi sw...

New Seats Just Released for The Isley Brothers and Pointer Sisters at Tulalip Amphitheatre
by Macon Prickett - July 27, 2018
New seats have just been released to the public for The Isley Brothers and The Pointer Sisters for their final Washington State appearance at Tulalip Resort Casino's outdoor Amphitheatre, on Friday, August 3. As part of Tulalip's Summer Concert Series, The Isley Brothers, joined by The Pointer Siste...

Tulalip Resort Casino Announces 2018 Summer Concert Series Lineup Including Styx, LeAnn Rimes, Dwight Yoakam & More
by Macon Prickett - April 19, 2018
Tulalip Resort Casino announces their 2018 Summer Concert Series lineup. Outdoor music season is right around the corner and that means it will soon be time to enjoy beautiful nights under the stars at the Tulalip Amphitheatre listening to your favorite artists. This year's lineup includes:...

Mahalia Barnes + The Soul Mates Confirm Release Date For Their New Album HARD EXPECTATIONS
by Macon Prickett - April 10, 2018
Mahalia Barnes + The Soul Mates are releasing their third album, Hard Expectations, recorded, produced and mixed by fellow Soul Mate, Benjamin Rodgers, this Friday, 13 April 2018....