Latest Articles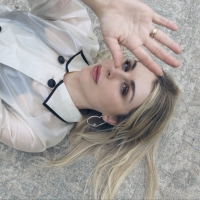 Owl Eyes Releases New Single 'Tokyo'
by TV News Desk - April 01, 2020
Mushroom are thrilled to reveal the new hazy pop delight from Owl Eyes titled 'Tokyo'. Another radiant slice of music which today the moniker of Melbourne-based singer-songwriter Brooke Addamo announces will be alongside six other phenomenal tracks on her highly anticipated EP Invisible Woman - set ...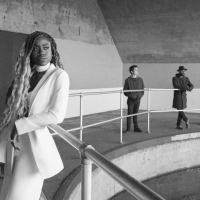 The Seshen Shares 'Wander' Video
by TV News Desk - March 11, 2020
San Francisco Bay Area band The Seshen has shared a new video for "Wander" from CYAN via Tru Thoughts. Listen to CYAN here. The album is accompanied by a short film that will be released on April 1. The film conceptualizes a striking storyline comprised of four chapters, which proceed in the followi...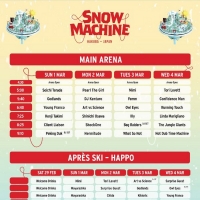 Snow Machine Unveils Festival Stages, Running Times, ZHU Cercle Set & More
by TV News Desk - February 26, 2020
With just days to go until Asia's first ever boutique alpine music festival Snow Machine, event organisers today unveiled the full running order and stage line-up and announced a raft of on- and off-piste activity....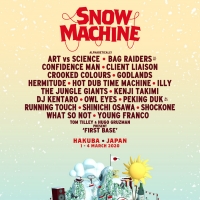 Snow Machine Announces 2020 Debut Festival in Japan
by TV News Desk - October 31, 2019
Announcing its debut from the 1st - 4th of March 2020, brand new boutique alpine festival Snow Machine brings four snow-filled days of music and culture to the slopes of Hakuba, Japan....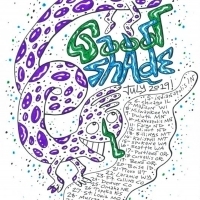 Good Shade Announces New Video, Tour Dates
by TV News Desk - June 19, 2019
'Way Out' is the 4th studio full length by Columbus Ohio's Good Shade, and it is out now via Dirtnap Records. The band has unveiled the video for the track 'Must Have Been' from their new album, and have announced tour plans....

Australian Singer & Multi-Instrumentalist Annie Bass Releases Debut EP Today
by BWW News Desk - May 10, 2019
Australian multi-instrumentalist, vocalist and songwriter Annie Bass releases her six-track debut EP, Control, today via Opulent. Drawing inspiration from Nina Simone, John Coltrane, James Blake and Portishead, Control's six songs have an intimacy that is both intensely private and impossibly inviti...

Young Singer/Songwriter Penelope Robin Brings the Power of Imagination To Life With SOME GIRLS
by BWW News Desk - January 07, 2019
In the age of iPhones, social media and ever-growing technology it can be easy to forget the immense power of a young child's own imagination. But building a magical world of her own creation doesn't seem to be much of a problem for singer/songwriter Penelope Robin, who's lyrics bring these feelings...

ORTZY (Formerly HIIO) + Ben Ambergen Feat. BEC AND SEBASTIAN Release New Track STAND UP
by TV News Desk - March 30, 2018
To walk away from a successful act, move to the other side of the world, and completely change musical direction, purely because that's what your gut instinct is telling you, might sound like complete lunacy. Yet that's exactly what former HIIO member Ortzy has done....
Wolves In the Throne Room Premiere 'Mother Owl, Father Ocean'
by BWW News Desk - September 11, 2017
Wolves In The Throne Room are mere weeks away from the release of their sixth LP Thrice Woven, and they've revealed another track from the 5-track collection. "Mother Owl, Father Ocean" offers a lull from the album's Cascadian black metal lean thanks to a lush wall of ambient noise and gauzy vocals...
Owl City Plays The Neptune Tonight
by BWW News Desk - October 22, 2015
Owl City with Special Guest: Rozzi Crane will perform tonight, October 22nd, 2015 at 8:00 PM at The Neptune in Seattle....