Lotus World Music & Arts Festival Celebrates 25 Years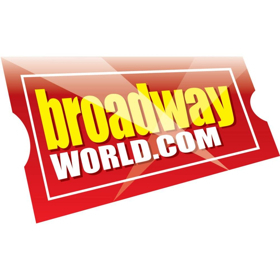 The 25th annual Lotus World Music & Arts Festival will fill the streets of downtown Bloomington, Indiana with sights and sounds from around the globe (September 27-30, 2018). Thirty international artists, free large-scale art installations, and events for all ages will fill 14 downtown Bloomington venues with palpable energy and an eclectic blend of global sound and spectacle. Venues range in style from the historic Buskirk-Chumley Theater, to contemplative church settings, to pavement-quaking outdoor dance tents and even a pop-up 360° video-immersion space. Music genres span continents and cultures, including Colombian marimba, Hawaiian hula, Malian desert groove, high-energy Congolese soukous, Swedish folk rock, contemporary American string music, and more. A complete list of artists is available below or at lotusfest.org. All-inclusive, weekend, and single-day passes are available for online, phone, and walk-up purchase via the BCT Box Office.
Through music, dance, art, and food, Lotus embraces and celebrates cultural diversity. The 2018 Lotus World Music & Arts Festival lineup includes artists from Puerto Rico, Mali, Canada, China, Syria, Sweden, Colombia, Ecuador, Turkey, England, Ireland, France, India, the US, and beyond, plus Lotus' first-ever artists from Somalia and Guadeloupe. Musically, the Festival embraces genres across the sonic and stylistic spectrum. Though US music fans may not yet recognize many names from the Lotus lineup, Lotus is known for debuting world-music artists into the US scene and has become a must-play festival for the planet's best performers and creative talents.
The heart of the Festival is the evening showcase experience on Friday and Saturday nights, when a wristband becomes a passport to sample from among 25+ performance sets each evening, in an array of downtown venues running simultaneously from 6:00pm to midnight. Ticketed Festival events also include the Thursday Kick-Off Concert, a lively opening event featuring Mali's Mamadou Kelly and American stringband superstars Uncle Earl (Abigail Washburn, KC Groves, Kristin Adreassen, and Rayna Gellert). The long weekend wraps up with Sunday's closing World Spirit Concert, where your purchase of a commemorative anniversary pin equals entry to a celebration of old-time roots music.
The Festival will also feature a myriad of free events, installations, and spectacles as part of its silver anniversary celebration, offering 80+ hours of no-ticket-required activities for all ages throughout the 4-day weekend. Highlights include the "Big Tent" Multimedia experience, a large-scale 360° video and audio installation/venue that leverages immersive technology, as well as a cutting-edge projection-mapping spectacle that will transform Bloomington's historic Beaux Arts courthouse dome and clock-tower. In the streets, Festival evenings will be punctuated by parades plus an appearance by the nationally renowned Indiana University Marching Hundred Drumline. Rounding out the weekend are gallery exhibits, art-making activities for kids, educational workshops in schools and on the IU campus, free daytime concerts in city parks, and even yoga sessions for mid- and post-Festival restoration.
As the flagship program of the non-profit Lotus Education & Arts Foundation, the Lotus World Music & Arts Festival is one of the oldest world music festivals in the U.S. and the only event of its kind in Indiana. Established in 1994, the Festival now attracts more than 12,000 people to downtown Bloomington each fall for 4-5 days of music and arts from around the globe; it is considered one of the city's signature happenings as well as a destination tourism event. Through the Festival, Lotus creates - on a grand scale - the rare opportunity for audiences to experience places far removed from their everyday routines and to broaden their worldview through the arts. In doing so, the Lotus World Music & Arts Festival contributes to the Lotus Education & Arts Foundation mission: to create opportunities to experience, celebrate, and explore the diversity of the world's cultures, through music and the arts.
Complete information about the Festival schedule and events, 2018 Lotus artists, ticketing, and more is available online at www.lotusfest.org/2018-festival-information/ or in the Lotus interactive schedule at lotusfest.rendezville.com/.
2018 Artist Lineup
Spanish-speakers can find translated artist information on the Lotus website and interactive schedule.
Aar Maanta & the Urban Nomads (Somalia/UK)
Aar Maanta (born Hassan-Nour Sayid) is a Somali-British singer, songwriter, producer, and actor. Maanta spent his early years in Somalia, but on the eve of the civil war in the 1980s, he moved to the UK. Some describe his music as "afro-hop":afro because it's African music and hop because it hops among Somali styles and such genres as jazz, reggae, and house music. His is the music and the voice of a new generation. "Aar Maanta aims to make music that reaches uprooted Somalis, which addresses the unique issues of those living outside of their homeland" (MPR News). His wildly international touring band includes Italian bass player Ruth Goller, British/Caribbean saxophonist Josh Cutler, French guitarist Thibaut Remy, and Nepalese/Scottish drummer Pharoah Smeaton Russell.
Anandi Bhattacharya Trio (India/US)
Anandi Bhattacharya - a child prodigy in a family filled with illustrious musicians and singers - gave her first radio performance at the age of four. Anandi grew up among music and musicians: her father is slide guitar master Debashish Bhattacharya, and she inherited her golden voice from her grandmother. Her singing is a mixed style of Agra, Patiala, and Maihar gharanas (Indian singing styles), and she has also delved into Bollywood music and even western genres.
Aynur (Turkey)
2018 Kat Domingo Memorial Artist
Aynur is the voice of a culture: a Turkish-born Kurd, she sings Kurdish songs steeped in centuries of tradition and yet brings her own contemporary style to a folkloric repertoire. Aynur's music focuses on the life and suffering of the Kurdish people, and in particular, Kurdish women. Her career has included collaborations with the likes of Yo-Yo Ma and the Silk Road Ensemble, Kayhan Kalhor, and Javier Limón. In 2017, she received the Master of Mediterranean Music Award from the Berklee College of Music's Mediterranean Music Institute. On the occasion, she said, "I grew up with the voices of women who lamented war and the children they could not raise. Day after day, lamentations have grown but not sons or daughters. I dedicate this award to our women who, despite violence and oppression, do not bow their heads."

The Kat Domingo Memorial Artist honors the memory of Dr. Katherine "Kat" Domingo, an advocate for the power of music to build bridges and community - in particular, through the beauty of the human voice.
Colleen Haas: Celebrations from Brazil to Bloomington (US)
An accomplished percussionist, teacher, and ethnomusicologist, Dr. Colleen Haas specializes in Brazilian music and is the lead artist for this year's Lotus Summer Visual Arts Outreach program, including several free workshops during Festival weekend. Our 2018 project focuses on Maracatu, a 400-year-old Afro-Brazilian parading tradition originating from the northeastern city of Recife. Highlighting different strands of history and promoting community diversity, Maracatu acts as an expression of creativity and inclusivity, mirroring social concerns that are significant to society today.
Delgres (Guadalupe)
The band Delgres' name comes from Louis Delgrès, a military officer of African descent who died in Guadeloupe in 1802, fighting Napoleon's reinstatement of slavery. That powerful history may be the undercurrent of the band's funky, blues-driven sound, but leader Pascal Danaë is clear about the Delgres' mission on stage: "People come to the concert to have a good time. We share a good time, it's not a history book." This tight trio has Danaë on dobro and vocals, Rafgee on sousaphone, and Baptiste Brondy on drums and vocals. It's easy to hear the combined musical lineages of Caribbean, African, and Mississippi Delta. "This trio connects the dots between the musical styles - and often-tragic histories - of three points in the French-speaking world: Guadeloupe in the Caribbean (an overseas region of France), New Orleans, and Paris. But the music is buoyant, in a raucous, rollicking setup of guitar, voice, sousaphone, and drums" (NPR, All Songs Considered).
Dillon Bustin & Bob Lucas: Remembering Lotus Dickey (US)
Join Dillon Bustin and Bob Lucas to reminisce and remember Indiana musician Quinten "Lotus" Dickey through stories, songs, and the silver screen. Audiences will hear from Lotus himself during the short film Water from Another Time (1982, co-directed by Bustin), and then sit back and hear two of his long-time friends share poignant personal recollections and perform a hand-picked selection of Lotus Dickey songs. Themes from the film will carry throughout the set: how creative self-expression can be not only a means of life-review and source of strength while aging in place, but also a bridge to the rising generation.
Gao Hong and Issam Rafea (China/Syria/US)
Ancient musical traditions of China and Syria come together in the collaboration of Gao Hong and Issam Rafea. Gao is a master of the pipa, the Chinese four-stringed lute; Rafea is a master of the oud, or Arabic lute. Both are award-winning composers and improvisers, and every performance together is an improvisation - every performance is remarkable. In concerts, the duo asks audiences to suggest titles, and their musical responses are in-the-moment pieces, fresh and immediate, neither Chinese nor Arabic, and somehow both ancient and modern. "All in all, I believe music is a universal language," says Rafea. "Whether you are from Africa or the Middle East, America or Europe, you have a connection to music, you can feel the beat."
Guilhem Desq (France)
Nicknamed the "Hendrix of Hurdy-Gurdy," Guilhem Desq breathes new life and innovation into this old-world instrument - a deep-barreled, lute-shaped string instrument whose sound is generated by the turning of a crank. Desq electrifies this originally acoustic instrument and plays a wide variety of genres on it - anything from traditional European folk to Middle-Eastern tunes, contemporary rock, hip-hop, and electronica. "He builds musical stories and creates interesting forms for us to enjoy. The various styles and textures keep the music moving forward and it is easy to forget that everything was created on one instrument, simply amazing...." (Staccatofy.com).
Hawktail (US)
Every musician in this formidable instrumental quartet has built a career in the realms of Americana and resurgent U.S. Old-time music and played with bands like Crooked Still, Punch Brothers, David Rawlings, the Prairie Home Companion, and the like. Hawktail is Brittany Haas on fiddle, Paul Kowert on bass, Jordan Tice on guitar, and Dominick Leslie on mandolin. Their 2018 debut, Unless is an impressive collection of original tunes. "We strove to write strong tunes that could take us to different places while holding to a simple form, for a natural music that breathes," says Kowert. The musicians shine both as individuals and as an ensemble. They offer a supple command of classic old-time traditions to create a sound that is vital, beautiful, and energetic.
Hoven Droven (Sweden)
Trad meets metal in the take-no-prisoners folk thrash of Hoven Droven. These Scandinavian folk-rockers have been on the Lotus wishlist forever - it's perfect that they finally make it to Bloomington in our 25th year. With a distinctive mix of traditional Swedish folk tunes and wall-of-sound percussion, brass, and guitars, they've carved their own niche in the Scandinavian folk scene. "Hoven Droven combines the melodic sense of folk music with the intensity and attitude of a heavy metal band" (Allmusic.com).
James Hill & Anne Janelle (Canada)
James Hill grew up playing folk, jazz, and blues on his ukulele; Anne Janelle played only classical music on her cello. But the duo's differences are their greatest performance assets. The uke is high, the cello is low; the uke plays short notes and the cello long, bowed notes. The uke - all about strumming. The cello - all about melody. "We're like a pair of dancers who can't step on each other's feet," says Hill. Together, they conjure a sound that is intricate and enchanting. They are also fine singers and songwriters, including both folk standards and original music in their repertoire.
Jarlath Henderson Trio (Ireland)
Hailing from County Armagh, Ireland, Jarlath Henderson is the first Irish solo artist to win the BBC Young Folk Musician of the Year Award. He is also a masterful balladeer, three times All-­­Ireland Champion uilleann piper, and a versatile multi-instrumentalist. At Lotus, Jarlath (vocals, Uilleann pipes, whistle, flute, cittern) performs with Innes Watson (guitar, fiddle) and Duncan Lyall (bass). He "revives traditional songs with no-nonsense, respectful vocals that are matched against subtle, bravely original arrangements" (The Guardian). Traditional music and song, placed firmly in the 21st-century.
Jupiter & Okwess (Republic of Congo)
Front man Jupiter Bokondji and the band Okwess hail from Kinshasa, in Congo. Their versions of the exhilarating soukous that are jet-fueled Congolese versions of rumba include healthy doses of funk, soul, and even rock. Jupiter and Okwess deliver more than just high-energy music: his songs often touch on Congo's colonial past, and its modern economic and social challenges. "Jupiter Bokondji is remarkable both for the sense of danger and urgency he puts into in his music, and for the way he matches an extraordinary variety of Congolese rhythms and languages against western influences in a band dominated by percussion, bass, and electric guitars" (The Guardian).
Karsh Kale & Max ZT (India/US)
Karsh Kale is a genre-bending musical collaborator and a world-renowned tabla player. Exploring the worlds of electronica, Indian classical music, rock, jazz fusion, and hip hop has led Karsh to work with some of the most renowned artists in the world. At Lotus, he'll perform with dulcimer player Max ZT, whose bold, experimental approach to this traditional instrument is the backbone to beautiful, complex compositions; his unorthodox playing style has been a pioneering force in revolutionizing dulcimer techniques.
Kaumakaiwa Kanaka'ole with Shawn Pimental (Hawaii/US)
Kaumakaiwa grew up on the slopes of the volcano Mauna Kea (which she regards as a an ancestor); its primordial power was a daily influence. Her tour de force performances offer a glimpse of Hawaiian cultural practices that have been passed down through at least seven generations. Kaumakaiwa brings to the stage immense talents as a singer, chanter, and dancer. She also has a deep understanding of both her Hawaiian culture, and her place as a modern, transgender Hawaiian (mahu wahine). Her songs draw from ancient 'oli (chant) traditions, contemporary melodies, and original mele (lyrics). "My work draws directly from ancestral memory and hula practice, with roots in chant that transforms to melody," she says. "It is not simply Western song with Hawaiian lyrics." At Lotus, Kaumakaiwa is accompanied by guitarist Shawn Pimental.
Lemon Bucket Orkestra (Canada)
Born in Toronto as a quartet of buskers, the Lemon Bucket Orkestra is now a 12-member guerilla-punk-klezmer band that delivers cathartic and exhilarating performances. On stage - or on Kirkwood, in Bloomington - the Orkestra is a movable street scene. They bring the party with big brass, strings, drums, dance, and vocals. With these Canadian musical adventurers, you have license to be a little wild. Go ahead: reach for that primal scream. "Music to shake you by the scruff, in the best possible way" (CBC Music).
Lo Còr de la Plana (France)
Lo Còr de la Plana matches six male a cappella voices with the stomping, clapping beat of hand drums. Its Mediterranean roots include Arabic and African influences and Gregorian chant. Singing in the ancient language Occitan, the group creates intricate harmonies typical of polyphony, soaring between the earthly and the sacred. The musical result is a joyful, sometimes boisterous vocal celebration that needs no translation.
Making Movies (US)
Built on a foundation of Afro-Latino rhythms, the music of Kansas City­­-based Making Movies is a bilingual, psychedelic re-envisioning of Latin American son. At times, the band sounds like Compay Segundo by way of Jimi Hendrix, or like Talking Heads digging deep into a Jamaican dembow. At the same time, the band's trenchant lyrics often comment on the current political landscape and the immigrant experiences. "Music should have a deeper meaning, be more than just a feel-good time," says singer and guitarist Enrique Chi, who co-founded the band with his brother Diego. "It needs to make you think a bit." The performance is a pure expression of the band's message: We are all immigrants.
Mamadou Kelly (Mali)
Mamadou knows Malian music inside and out, thanks to his origins in Mali's Niger River Delta - and years spent playing with legends like Ali Farka Toure and Afel Bocoum. A brilliant guitarist and vocalist steeped in the West African "desert blues," Mamadou carves out rhythmic, propulsive grooves with his band BanKaiNa. "His easy music sounds like it owes almost as much to the folk roots of early rock and roll as it does to the rich traditional sounds and infectious Afropop of West Africa" (Pop Matters).
Manhu (China)
The five-member ensemble Manhu comes to Lotus from the Sani region of the Stone Forest in Yunnan Province in southwestern China. Their music expresses the unique culture of the Yi people, an ethnic minority based in this part of China. The instruments that the members of Manhu play originated in this remote and remarkable landscape: the hulusheng (a mouth organ made from dried gourds); an ordinary leaf "played" like a reed instrument; the Sani flute; the four-stringed moon lute; and the three-stringed sanxian.
Molsky's Mountain Drifters (US)
2018 Lotus Dickey Artist
Molsky's Mountain Drifters are exploring a new sound within traditional Americana. The band features Grammy-nominated Bruce Molsky, a revered Old-Time music ambassador and Berklee College of Music Visiting Scholar, along with guitar genre-bender Stash Wyslouch and clawhammer banjo master Allison de Groot. "I was looking for a new voice," says Molsky, "a new avenue of expression using old time mountain music as the jumping-off point, but not being constrained by hard core traditionalism. Allison and Stash are showing me the way, just where the music is headed, in directions I never would have imagined when I started my own journey into the mountains a long time ago."
The Lotus Dickey Artist honors Quinten "Lotus" Dickey (1911-1989) , an Indiana musician whose love of music embodied the spirit of the Lotus World Music and Arts Festival.
Orquesta el Macabeo (Puerto Rico)
Orquesta el Macabeo think of themselves as rockeros con guille de salseros - rockers posing as a salsa band. Bent on shaking up the traditions of Puerto Rican salsa pioneers who have preceded them, this 11-member ensemble adds punk, ska, and reggae flavors to classic salsa sounds. Live performances are raw, immediate, and saturated in frenetic percussion, driving bass lines, and down-and-dirty brass. The band's music is political as much as it is danceable: their songs address Puerto Rico's dire social and political crises in a way that few other island salsa bands have done. That combination of form and content make El Macabeo's music urgent and relevant.
Rio Mira (Colombia/Ecuador)
Rio Mira -- named for the river that separates Ecuador and Colombia -- brings together marimba masters Esteban Copete and Larry Preciado with Ecuadorian singer Karla Kanora and an ensemble of Afro-Latino folkloric musicians from the Colombian city of Cali and the Ecuadorian city of Esmeraldas. The Pacific Coast of these countries is a musical habitat of East African diaspora traditions tied together by marimba. The marimba music of Colombia and Ecuador was declared an Intangible Cultural Heritage by UNESCO in 2015, and Rio Mira aims to preserve this treasure. The liquid sound of the marimbas and lilting call-and-response vocals are unique and unforgettable: "There is nothing quaint or old-fashioned about this intriguing and enchanting band" (The Guardian).
Sam Amidon (US)
Sam Amidon digs through sounds and stories of late 19th- and early twentieth-century American musical culture (ballads, hymns, work songs) and uses them as points of departure for his own melodic explorations. A singer and a multi-instrumentalist on banjo, guitar, and fiddle, Sam always creates original work that pushes Americana boundaries. His most recent album, The Following Mountain, is his first collection of original songs, a synthesis of folk-based forms and experimental improvisation. "Sam Amidon's best work has been an ongoing search for wisdom within our collective consciousness, exploring every inch of the American songbook to better understand the present landscape" (Pitchfork Review).
Socalled (Canada)
Genre-defying maestro Josh "Socalled" Dolgin is a musician, producer, composer, arranger, magician, filmmaker, photographer, and visual artist based in Montreal. Socalled grew up taking piano lessons and loving funk and hip hop; when he first heard klezmer music on an old Yiddish record, he was fascinated by the cool sounds he could sample to make hip hop beats. Then, he realized that integrating this Jewish music from the 1930s into his songs was a way of representing himself and his cultural heritage. It enabled him bring something of his own to funk and hip hop, giving him what he calls "a real reason to make music." At Lotus, Socalled will be performing a new program of Yiddish song with a Bloomington-based string quartet.
Spiro (United Kingdom)
Beyond the horizon of English traditional folk music you'll find Spiro. The band's raw, punk-infused take on folk and string music is propelled by the fierce and joyous interplay of violinist and composer Jane Harbour, mandolinist Alex Vann, guitarist Jon Hunt, and accordionist Jason Sparkes. For fans of English trad, Spiro will sound both familiar and strange: melodies of classical heft vie with driving rhythmic riffs of unusual beauty. Their performances are cinematic, and exciting. And for audiophiles looking forward to picking up a Spiro CD at the festival: the intricate arrangements have been meticulously worked out in advance, and the albums are recorded as live performances, with no overdubs or multi-tracking. Jane Harbour says, "We are like watch-makers who have made an intricate machine. You just wind it up and let it go."
Uncle Earl (US)
Kristin Adreassen, Rayna Gellert, KC Groves, and Abigail Washburn are back together - and kicking off our 25th festival in style. Fearless ambassadors for stringband music, Uncle Earl uses tradition as a springboard for their unique perspectives as vocalists, instrumentalists, and songwriters. Independently, Andreassen (guitar, fiddle, ukulele, harmonica, vocals, clogging), Gellert (fiddle, guitar, vocals), Groves (mandolin, guitar, bass, vocals), and Washburn (banjo, vocals) are adventurous, compelling voices in the ongoing Old-time renaissance. Over the course of many years together, this all-star quartet has introduced countless audiences to the beauty and potential of traditional American old-time music, while inspiring the explorations of the next generation of roots musicians.
"Big Tent" Multimedia Experience (US)
Big Tent, a 360° video and audio projection installation/venue (free, located at 4th & Washington), leverages immersive technology to create a unique, communal viewing experience for Festival attendees. In this age of individual hand-held screens, Big Tent echoes the Festival ethos in creating opportunities for people to interact and share a transformative multimedia experience. Students and faculty from across the IU and IUPUI systems have been artistically challenged to create meaningful, original work for this large-scale, A/V-surround environment, and the results include works with video and sound, experimental film/cinema, game design, real-time video capture, and archival celebrations of the 25-year Lotus journey. As a venue, Big Tent will also include free, live performances/interactions with musicians, using multimedia enhancement.
Blockhouse Studios: Projection Mapping Display (US)
When it gets dark, be sure to turn your attention to the Monroe County Courthouse dome for a dazzling 360° "projection-mapping" display celebrating 25 years of the Lotus World Music & Arts Festival in Bloomington. The creative team at local Blockhouse Studios, in partnership with Lotus, will light up the Courthouse dome and clock tower with imagery and special effects inspired by the "Lotus vibe" of 25 years as well as the intricate details of this historic building's architectural features. A visual focal point for the anniversary Festival, the projections will be on display from sundown to midnight on both Friday and Saturday showcase evenings and will be visible from most downtown locations. Also presented in honor of the City of Bloomington/Monroe County Bicentennial celebrations.
Contributors
The 25th annual Lotus World Music & Arts Festival is made possible by the generous support of community partners, local businesses, and granting agencies, including:
Presenting Sponsors: Mectra Labs Inc., Indiana University Bloomington, and the IU Office of the Provost & Executive Vice President
Producer Sponsors: Bloomington Brewing Co., Bloom Magazine, FAR Center for Contemporary Arts, Graduate Hotels, IU Kelley School of Business, IU School of Art, Architecture + Design, Ivy Tech Community College, Lucky's Market, Needmore Coffee, One World Catering, Organized Living, Pizza X, Upland Brewing Co., WTTS
Grantors: National Endowment for the Arts, Arts Midwest, Indiana Arts Commission, Brown County Community Foundation, Visit Bloomington, American Scandinavian Foundation, Scandinavia House, Mid-Atlantic Arts Foundation, Southern Exposure: Performing Arts of Latin America, and the City of Bloomington Arts Commission.
A complete list of sponsors can be found at www.lotusfest.org/current-sponsors/