CELTIC WOMAN's 'Ancient Land' Special Airing Now On PBS Stations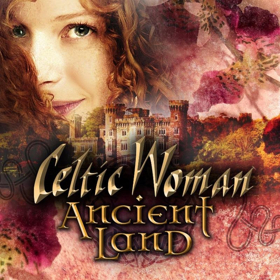 Multi-platinum international music sensation CELTIC WOMAN have much to celebrate this year: the just-released Top Ten Billboard "World" albumANCIENT LAND (the group's 13th), their annual holiday tour which launched this week (November 26) and a PBS special to be followed by a full North American headlining tour in 2019.
CELTIC WOMAN's ANCIENT LAND PBS special was filmed against the backdrop of the historic Johnstown Castle in County Wexford, Ireland.For the special, CELTIC WOMAN--vocalists Mairead Carlin, Eabha McMahon, and Tara McNeill (fiddle) and newest member Megan Walsh (who makes her debut on ANCIENT LAND)--continue the centuries-old Irish tradition of telling stories through song: stories of the land, stories of love and stories of dancing--songs that will bring a piece of Ireland into viewers' homes and hearts. The special debuted November 25 and will air through December in more than 42 markets across the U.S. including Atlanta, GA, Cincinnati, OH, Denver, CO, Indianapolis, IN, Philadelphia, PA, Portland, OR, and San Francisco, CA (check local listings for more airdates and airtimes). Watch a clip from the special hereand listen to ANCIENT LAND.
"It honestly took my breath away," Mairead Carlin explains about filming at Johnstown Castle. "I grew up watching the stunning castle specials and they were one of the reasons I fell in love with Celtic Woman in the beginning. I never thought I'd be standing there myself recording one. I have to admit...I cried when I saw the set. It was a dream come true."
ANCIENT LAND, released October 26, marks the group's first new studio album since their Grammy-nominated Destiny in 2016. The albumentered the Billboard World Albums Chart at #6, making CELTIC WOMANthe only European act in the Top Ten of this chart (eight are from Asia, with the remaining group from Australia). Recorded at Real World Studios in the UK this past summer, ANCIENT LAND features material that's all new to CELTIC WOMAN including original compositions "Follow Me," "Be Still"and "Love & Honour" (instrumental); Irish traditional songs--"Sive," "Mna na hEireann (Women of Ireland)"and "Moorlough Shore"--plus some reimagined workings of contemporary songs such "Long Journey Home," "Going Home"and "Homeland."
Since their 2005 debut, global musical sensation CELTIC WOMAN continue to touch the hearts of a huge audience that spans the globe. Both an accomplished recording ensemble and a world-class performing collective, CELTIC WOMAN celebrates Ireland's rich musical and cultural heritage, while continuing its remarkable legacy of introducing some of Ireland's most talented singers and musicians onto the world stage.
Related Articles
View More Music

Stories