Click Here for More Articles on FOOD & WINE
STEAK 'N LOBSTER Now Open on West 29th Street in NYC
Editor's Note: Broadwayworld.com recently attended a press preview at Steak 'N Lobster in the Chelsea neighborhood of NYC. We sampled their tender steak, tasty Bacon Cheeseburgers, savory New England Lobster Rolls, flavorful Lobster Bisque, and creamy Lobster Mac & Cheese. All food choices can be paired with a great beverage program.. We know our readers will like this new spot as much as we do.
Land and sea come together at Steak 'N Lobster, New York City's newest restaurant concept where diners can enjoy their surf and their turf from long-time restaurateur Don Fellner and Chef Masato Okamoto. The restaurant focuses on 100% all-natural premium certified Black Angus beef steaks that are hormone free, antibiotic free and grass-fed as well as 100% traceable and sustainable succulent fresh lobsters from the cold waters of Maine.
Classically trained as a sushi chef in Japan, Chef Masato spent his career consulting for high-end Japanese restaurants in Europe and the Middle East while broadening his skills working with Michelin-starred French chefs. At Steak 'N Lobster, Masato uses two of his favorite proteins to create an entire menu. Start with nibblers perfect for sharing such as Lobster Cream Puffs - lightly whipped cream cheese and lobster meat inside a wonton skin served with a house- made sweet plum sauce, Bacon Cheeseburger Pierogis stuffed with hamburger meat and cheese topped with crispy bacon and served with a creamy pink sauce, and Cheesy Creamed Spinach, Lobster Bisque and Curly Cajun Fries. On the turf side of the menu, three different steaks ignite taste buds-a classic New York Strip seasoned with salt and pepper; an Eastern Asian-inspired Kogi Steak marinated with sweet and spicy miso sauce; and a hickory-smoked Cajun Steak finished with a smoky bourbon BBQ sauce.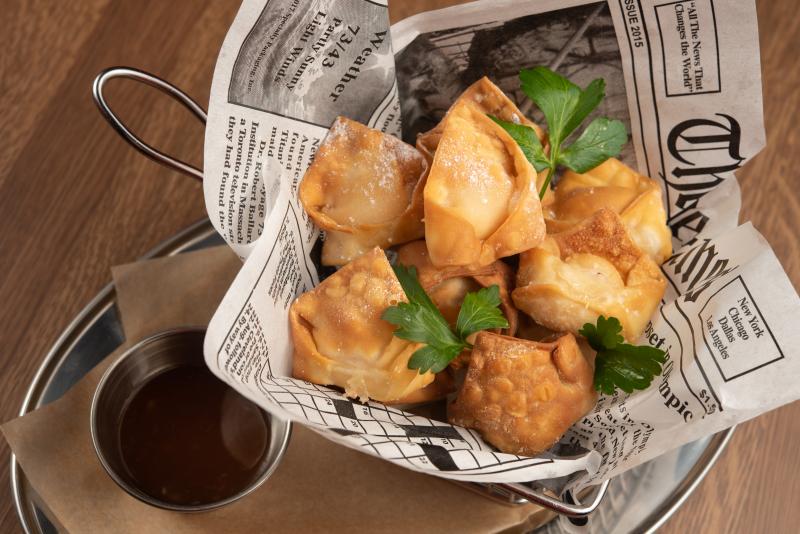 On the surf side, whole lobsters come steamed or grilled with a lemon roasted garlic butter or opt for a kicked-up version with the "Piri-kara" Lobster which comes smothered in red hot sauce. There are also two lobster rolls choices; a New England Lobster Roll made with fresh lobster, Japanese mayo, diced apples, cucumber and celery on a toasted brioche bun or with spicy Japanese mayo. The menu also features a delicious creamy Lobster Mac and Cheese featuring a mixture of Gruyere, Gouda, Parmesan and Cheddar.
Steak 'N Lobster's signature "Freakshakes" are over-the-top ice cream sundaes that start with house-made vegan ice cream offered in a variety of flavors including matcha loaded with a popsicle, green tea cake and matcha chocolate. The restaurant also offers a rotating cocktail list as well as an extensive wine and beer program.
The 170-seat restaurant features an expansive 30-seat bar. Guests will be excited to find a floor-to-ceiling custom Asian-inspired lobster mural in one of the bathrooms. A large lobster tank also sets the scene as guests walk through the doors.
Steak 'N Lobster is located at 129 West 29th Street, New York, NY 10001. For more information, visit: https://snlrestaurant.com/.
Photo Credit: Courtesy of Steak 'N Lobster
Related Articles
More Hot Stories For You