Review: UN PLAZA GRILL in Midtown East for Fine Dining and Delicious Steakhouse Fare
UN PLAZA GRILL in Midtown East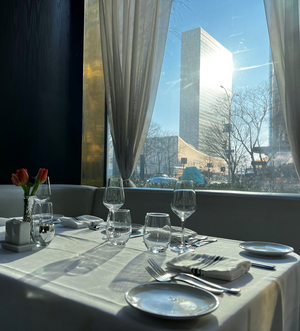 UN Plaza Grill at 845 United Nations Plaza makes fine dining an absolute pleasure. The restaurant features a luxurious venue, top-notch service, and delicious menu items that are sure to impress. Drop in and enjoy Happy Hour at their expansive bar with drink and food specials then plan to stay for dinner. Guests will like to know that all of the restaurant's gourmet offerings are completely Kosher.
The main dining room has seating for all size parties. Its sleek, modern décor features 40-foot floor to ceiling windows and magnificent lighting. If you're planning for a group, there's private dining space on the ground level and an upstairs banquet room perfect for special events.
UN Plaza Grill's global cuisine has choices for every taste, style and dietary preference. While their steakhouse fare is a go-to for guests, the menu also has an array of other delectable choices. The restaurant presents a prix fixe menu with three courses for $75 and now it being offered as part NYC Restaurant Week at a great dinner price of $60.
We visited on a Sunday night and suggest you start your meal with appetizers. The Mushroom Soup is the best you'll ever have. Topped with a flaky bread dome, the soup is creamy with the rich flavor of mushrooms. Salads include Mediterranean Salad and Caesar Salad that can be topped with chicken, salmon or steak for a slight additional charge. The pan-seared Beef Potstickers are seasoned to perfection prepared with scallions, shiitake mushrooms, sesame seeds, and served with a ponzu dipping sauce. Don't miss Tuna Pizza with avocado crème, capers, red onions, black olives, serrano pepper, micro greens, and teriyaki drizzle. And sushi-lovers will be very pleased with selections such as the Nigiri Flight, Vegetable Roll, or Tropical Roll.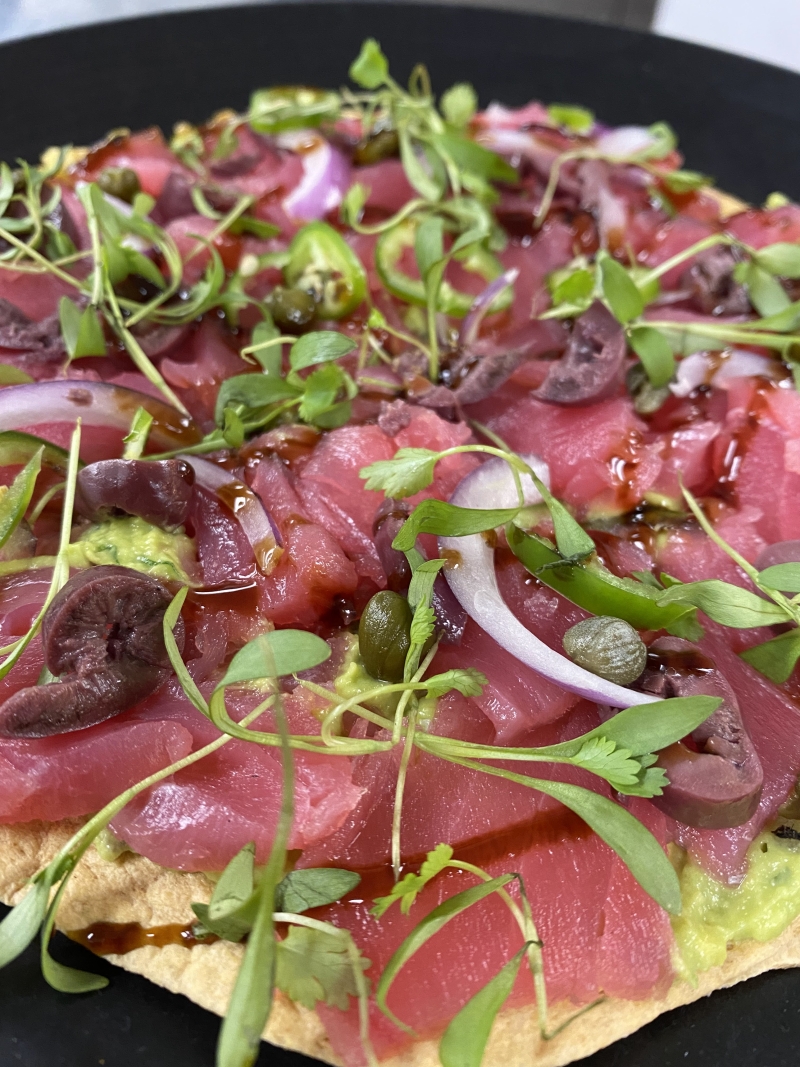 Delicious entrees are served in generous portions, beautifully presented. We highly recommend one of the Grilled Specialties, Center Cut Ribeye with Rosemary fuego aioli. The tender beef is prepared to your exact liking. Other tempting mains include the Lamb Chops with mint pesto; Roasted Half Duck with Apricot-lemon zest sauce, herbed couscous; Potato Gnocchi with a Short rib ragout and spiced tomatoes; Boneless Half Chicken with Lemon tarragon sauce; and the Crispy-Seared Mediterranean Branzino with Grilled lemons, fresh herbs, and roasted seasonal vegetables. Add a side for the table such as Japanese Eggplant in sweet chili sauce, Mashed Potatoes, Truffle hand cut fries, or Seasonal roasted vegetables.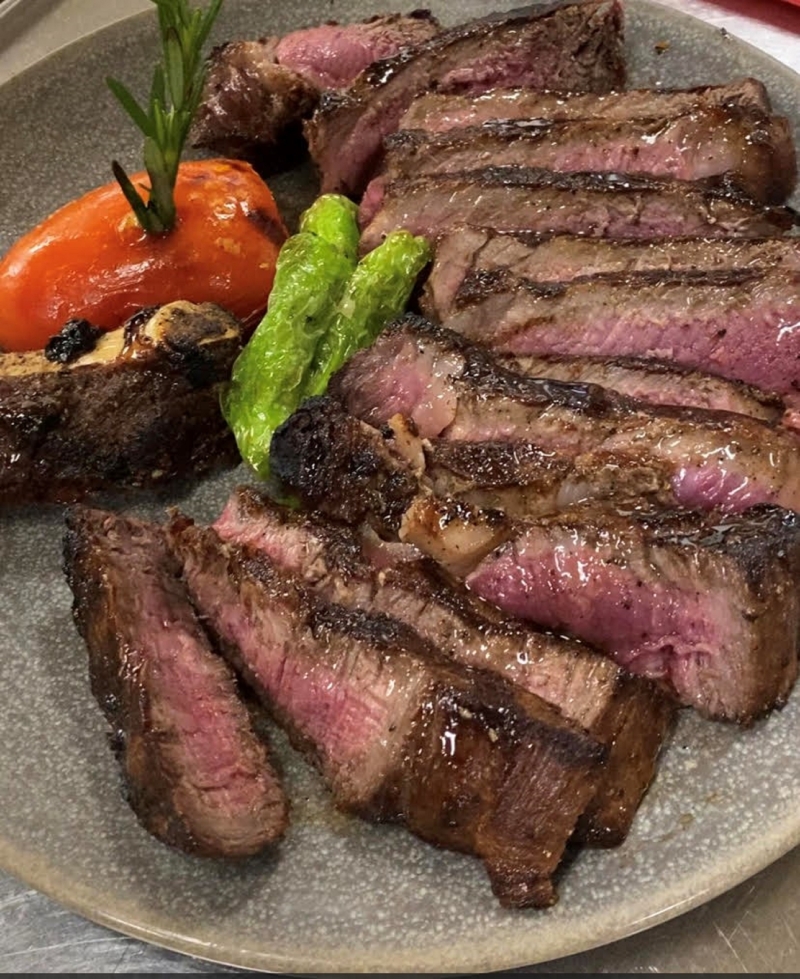 UN Plaza Grill has a beverage program that has been specially designed to accompany food choices. It offers top wines, beer, classic cocktails and original creations that include Lychee Martini and their Purple Mojito Rum. Trust your server to help you make just the right selection to accompany your food choices.
Save room for dessert to top off your meal and relax a little longer. Have some coffee or tea to accompany luscious choices such as their Seasonal Fruit, Apple Tart, or rich Molton Chocolate Cake.
Make plans to visit UN Plaza Grill with your friends and family. Fine dining has never been so good. Walk-ins are welcome but advance reservations are highly recommended.
UN Plaza Grill is located at 845 United Nations Plaza, New York, NY 10017. For menus, hours of operation, more information, and to make reservations, please visit https://www.unplazagrill.com/ or call 212.223.1801.
Photo Credit: Courtesy of UN Plaza Grill