Shon Brooks Signs Contracts with Amazon and Cox Media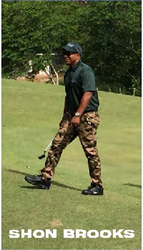 Shon Brooks, CEO of Brooks Entertainment Inc., is one of the Internet Movie Database (IMDB) "STARmeter" leaders in the star search categories. As noted, a Time Warner (Spectrum) - TV Editorial Excellence Award Winner for covering the Olympic Games, Game Changer by Invention Magazine, named Superhero by 'On Wall Street Magazine,' Advisor.CA Magazine, and Financial Planning Magazine.
Brooks Entertainment Inc. signs contract with Amazon, based in Seattle, Washington, which is noted as being the most valuable retailer in the United States by market capitalization. At the same time, Brooks Entertainment Inc. signed a Multimedia Television distribution deal with Cox Media, who are the owners of the Travel Channel to distribute the S.O.B™Television Show during prime time programming. Shon Brooks scrambles his way back to prime time viewing with Pacquiao vs. Horn fight on ESPN and sipping from the fountain of youth with new couture designs on Amazon Fashion https://www.amazon.com/dp/B0736M2WN7/ref=twister_B0736HVT5V . Shon donated pre-released merchandise to the Sandals Foundation where he teamed up with Oshea Haye. Shon Brooks also managed to scramble his way to the top of the golf leader board at the Sandals Chairman's Invitational Golf Tournament sponsored by Bank of America. It took a score of 61 on the first day and a score of 63 on the second day to lead. Thereafter, he received a International Lifetime "Honorary Member Award" from Sandals located in Jamaica http://www.sandals.com/main/plantation/rp-home/ . The "Shon Brooks" autographed merchandise and ratings shoot up the charts like fireworks, with a "Rock Star Fan Base" of the S.O.B™Television Show distributed on Cox Media ( #Coxshowcase ). The Brooks Entertainment Inc. dba. Brooks Financial & Entertainment Consultants ratings have spiked further with more anticipation of the launch of a new 24/7 On Demand Television Network Channel on the Cox Media Contour TV platform. The package has over 320 channels, all premium movie channels such as HBO, Showtime, Starz, Epix, Lifetime, Cinemax, NFL, and more. Sports and entertainment novelty collectors now have the ability to purchase Shon Brooks autographed luxury, sports athletic merchandise created by Fran Shatone™.
When Shon Brooks was asked on his thoughts of receiving the Sandals International Award, being back on prime time with Cox Media, and partnering with Amazon, he says, "I am very thankful and excited for the opportunity to get to work with the best people in the business from all-inclusive resorts, cloud computing, and in television. Awards are great, but helping our partners keep the competitive edge and increasing their quarterly profits is more important. When our brand grows, we believe that our partners brand grows as well."