Patient Experience Journal Releases Special Issue on Patient &...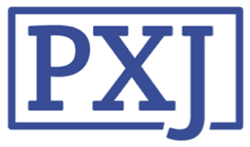 The Beryl Institute announces the publication of
Volume 5, Issue 2
of Patient Experience Journal (PXJ), an international, open access, peer-reviewed journal focused on research and proven practices around understanding and improving patient experience. The latest issue provides a broad view of patient and family experience in children's hospitals and pediatric care from personal narratives to integrating the patient and caregiver voice, quality measure to compassionate palliative care of the infant and more.
Published in association with The Beryl Institute, Volume 5, Issue 2 includes 15 articles from 58 contributing authors representing commentaries, personal narratives, research studies and case studies and covers a selection of topics such as:

Lessons for patient experience from the voices of pediatrics and children's hospitals
Partners for excellence: Committed to meaningful partnerships with patients and families in pediatrics
Breaking bad news and the importance of compassionate palliative care of the infant
Caring moments within an interprofessional healthcare team: Children and adolescent perspectives
The pediatric emergency department care experience: A quality measure
Partnering with pediatric patients and families in high reliability to identify and reduce preventable safety events
Family Experience Tracers: Patient Family Advisor led interviews generating detailed qualitative feedback to influence performance improvement
Condition Help: 10 years of experience enhancing our culture of family engagement
Submissions represent a broad range of global organizations and institutions including Aalto University, Bern University of Applied Sciences, Boston Children's Hospital, Children's Hospital of Philadelphia, Children's Hospital of Pittsburgh of UPMC, Children's Mercy Kansas City, Cincinnati Children's Hospital Medical Center & University of Cincinnati College of Medicine, Texas Children's Hospital, Texas Tech University Health Science Center, University of Lausanne, Switzerland, University of Western Ontario, Sunshine Coast Hospital & Health Service, The University of Texas MD Anderson Cancer Center and more.
"This special issue on pediatrics and Children's Hospitals represents the true breadth and depth of work underway to understand and address the patient and family experience in this segment of the healthcare world," said Jason Wolf, Founding Editor of PXJ and President of The Beryl Institute. "This issue also provides insights and value that reach beyond this space, reinforcing the opportunity all in healthcare have from listening and learning across the continuum and through care settings with an eye towards providing the best in experience for all."
PXJ has over 322,500 article downloads in over 200 countries and territories, and represents the global dialogue on patient experience research, performance and improvement.
To access Volume 5, Issue 2 of PXJ, visit: http://pxjournal.org/journal/.
PXJ publishes twice annually in April and November. Submissions are accepted on an ongoing basis and should follow the requested submission types and adhere to author guidelines. Papers should address the full range of topics critical to the evaluation and impact of patient experience practices, efforts and influences.
Volume 5, Issue 2 also announced a call for submissions for PXJ's 2019 Special Issue on the role of technology and innovation in patient experience. The deadline for submissions for that issue is March 1, 2019. Learn more: http://pxjournal.org/journal/vol5/iss2/16
About Patient Experience Journal:
Patient Experience Journal is an international, multidisciplinary, and multi-method, open-access, peer-reviewed journal focused on the research and proven practices around understanding and improving patient experience. PXJ is designed to share ideas and research, and reinforce key concepts that impact the delivery of service, safety and quality and their influence on the experience of patients and families across healthcare settings.
About The Beryl Institute:
The Beryl Institute is the global community of practice dedicated to improving the patient experience through collaboration and shared knowledge. The Institute defines the patient experience as the sum of all interactions, shaped by an organization's culture, that influence patient perceptions across the continuum of care.
Related Articles View More Books

Stories
More Hot Stories For You