Jean Ginzburg Recognized as 'Women to Watch' by Colorado Biz Magazine
DENVER, July 2, 2018 /PRNewswire/  Every year Colorado Biz Magazine distinguishes top women entrepreneurs and business owners in the local community in the "Women to Watch" series. These women are CEO's, startup founders, consultants and high-performing company employees. In July 2018, Jean Ginzburg was recognized as "Women to Watch" by Colorado Biz Magazine.
"It is such an honor to be on the list this year," said Jean Ginzburg, Founder and CEO of JeanGinzburg.com. "I am humbled by the accomplishments of all the amazing women who are also on the list. We all want to set a precedent of excellence for upcoming women leaders in the Colorado community. Being an entrepreneur has its challenges, but it's been such a rewarding experience."
About Jean Ginzburg
Jean Ginzburg is a #1 best-selling author, serial entrepreneur, digital marketing expert with more than 11 years of industry expertise helping companies scale revenue, optimize sales and marketing processes and improve productivity. Jean is the CEO and Founder of JeanGinzburg.com, a digital marketing education company and Ginball Digital Marketing, a digital marketing agency. Jean's clients range from brand name Fortune 500 companies to innovative startups and entrepreneurs. Additionally, Jean is a contributing writer for AMEX Open Forum, Influencive and Authority Magazine. Jean launched her book "Win New Customers: How to Attract, Connect, and Convert More Prospects into Customers in 60 Days Using Digital Marketing." The book is a #1 Amazon best-seller.
Related Links:
Lisa Jones
Marketing contact
Jean Ginzburg.com
hello@ginball.net
This release was issued through WebWire(R). For more information, visit http://www.webwire.com.
View original content:http://www.prnewswire.com/news-releases/jean-ginzburg-recognized-as-women-to-watch-by-colorado-biz-magazine-300674999.html
SOURCE Jean Ginzburg
More Hot Stories For You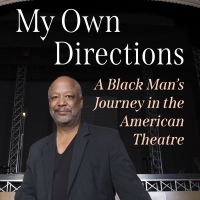 Sheldon Epps Shares His Journey In The Theatre In New Book MY OWN DIRECTIONS

December 2, 2022

Epps recounts his rollercoaster ride of a life in the theatre, with all the excitement and occasional anguish that come with the highs and lows. The author's journey in the American theatre has been amplified by his experience as a Black man who has frequently been "one of the few," "the first" or even "the only."
---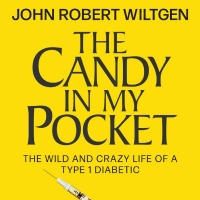 John Robert Wiltgen Releases Inspirational Memoir THE CANDY IN MY POCKET

December 2, 2022

With holiday shopping just around the corner, John Robert Wiltgen's riveting memoir 'The Candy in My Pocket,' is now available for the gift giving season.
---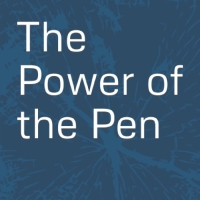 New Book THE POWER OF THE PEN Gives Insights Into The World Of Handwriting Analysis

December 1, 2022

With its first-ever published book, 'The Power of the Pen: from the unconscious to the conscious', The American Handwriting Analysis Foundation (AHAF) showcases 23 unique perspectives on handwriting analysis and its modern uses.
---
Stanislava Buevich Releases New Children's Book MAYA FAIRY

December 1, 2022

Stanislava Buevich has released her new children's book, Maya Fairy. A magical mystery for ages eight and up.
---
Amber And Davina Bernardi-Kim Release New Children's Book CHRISTMAS LAND

December 1, 2022

Amber Bernardi-Kim has released a new children's book, which co-authored with her daughter Davine entitled, Christmas Land. It all began when Amber's daughter wanted a story in December that wasn't the traditional Santa story.
---