EdBooks Launches $19 Media Textbook Solutions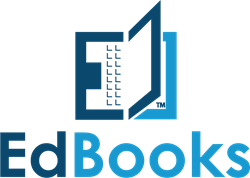 EdBooks announced the launch of its revolutionary new library of $19 mediabooks today. Featuring engaging learning design and the company's innovative Stackable Lessons™ technology, the new products are part of EdBooks' catalog of high-quality, affordable solutions for the higher education market. EdBooks content can serve as comprehensive textbook replacements or as complete frameworks of online and hybrid courses.
Dr. Rob Reynolds, EdBooks CEO, explained that the company's mission is to make education affordable by creating engaging, low-cost products for the general education curriculum. "We believe that students taking general education courses should have premium learning content available on any device for less than $20," Reynolds said. "Students should also retain access to their content for life and receive both digital and printable versions of their materials, at no extra cost."
Reynolds added that each mediabook incorporates key literacies and competencies to promote both personal and professional flourishing. "An important part of providing quality learning materials is making sure that they help students develop the skills they need for long-term success," he said.
EdBooks founder and Managing Director Vance Fried, Professor Emeritus of Entrepreneurship at Oklahoma State University, stressed the importance of flexibility in EdBooks product design. "The flexibility enabled by our Stackable Lessons™ technology makes our products ideal for faculty and institutions. Because we build each lesson as a stand-alone learning environment, individual lessons in any course can be reordered or combined with lessons from another course without sacrificing learning coherence or efficacy."
Fried added that, over the coming year, he sees the EdBooks catalog as a unique curriculum solution for institutions wanting to lower costs to students. "We deliver premium products and services at a single low price. That simple business model plus our unique product flexibility and support for institutional learning objectives should generate strong interest at the curriculum licensing level."
This fall, EdBooks is rolling out 11 new products:
Literature and Composition
Literature and Western Civilization
U.S. History 1
U.S. History 2
Introduction to Christianity
Computer Systems and Technology
Macroeconomics
Microeconomics
Business and Society
Student Success
Grammar and Style Handbook
The company will continue building out its comprehensive catalog of general education products over the next 18 months, Reynolds said. "By Spring 2019, we will have a complete suite of mediabooks that serve core courses in the humanities, social sciences, business, and STEM."
Information about EdBooks products can be found on the company's website (edbookslearning.com/catalog).
EdBooks, LLC is a next-generation publishing company headquartered in Oklahoma City, Oklahoma. The company creates high-quality, affordable learning solutions for university and high school students using its innovative Stackable Lessons™ technology. EdBooks is committed to a positive company culture defined by five core values: (1) Integrity, (2) Transparency, (3) Respect, (4) Agility, (5) Resilience. We believe these values are key to personal and professional success, and we work to make them a part of our workplace culture and business practices.
Related Articles
View More Books

Stories
More Hot Stories For You