CRAZY RICH ASIANS by Kevin Kwan Smashes Box Office for Second Week in a Row and Gets a Sequel Greenlit!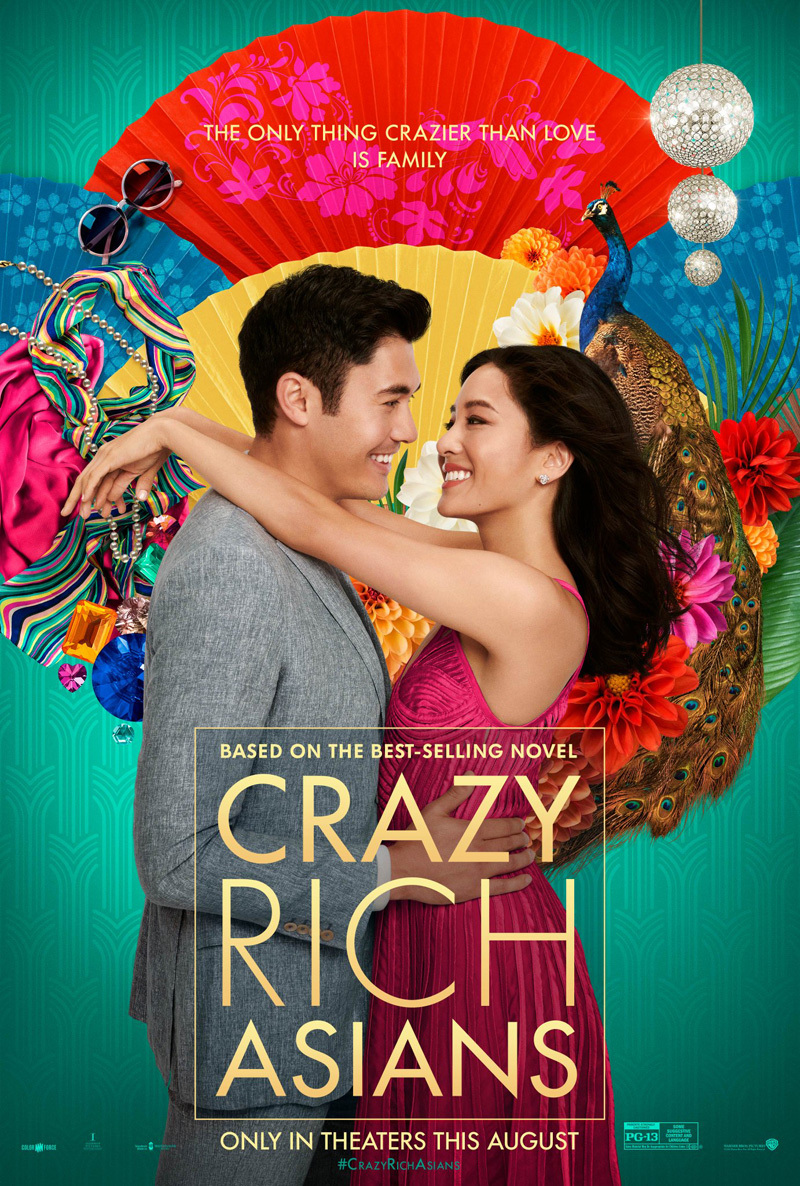 Warner Brothers next expected Crazy Rich Asians to be as successful as it has. They predicted the movie would take in 20-25 million its first weekend. Instead, it took in 35 million. In its second week, it took 25 million, remaining in first place at the box for a second week straight and only dropping 6%, bringing in huge numbers for the studio. It is rare for a movie to have such a low drop in its second week; word-of-mouth has been golden and everyone is rushing to see the feel-good movie of the summer that has all their friends and co-workers buzzing.
Crazy Rich Asians was the first rom-com to top the box office since 2014. It's also the first movie in 25 years to feature a mostly-Asian cast; the last movie to do so was The Joy Luck Club.
The movie has been so successful that the studio has already greenlit a sequel. John M. Chu will once again direct, returning alongside screenwriters Peter Chiarelli and Adele Lim along with producers Nina Jacobson, John Menotti, and Brad Simpson. The sequel will be based on Kevin Kwan's follow-up novel CHINA RICH GIRLFRIEND. If the second movie does as well as the first, the third novel, RICH PEOPLE PROBLEMS will likely be greenlit as well. It will be interesting to see if more characters such as Astrid (Gemma Chan) will have more of their story told--as hinted at post-credit during an encounter with Charlie Wu (Harry Shum Jr), or if there will be a spin-off that focuses on their relationship as the central story. Either way, audiences are clamoring for more of these characters and already itching to return to this world.
Crazy Rich Asians stars Henry Golding in his first movie role as Nick Young and Constance Wu (Fresh Off the Boat) as Rachel Chu. The story revolves around Nick wanting to take his girlfriend to meet his family in Singapore, but he never tells her that he's insanely rich and that everyone in Singapore will be gunning to break them up upon their arrival. The book was hailed as a modern-day Jane Austen spin on upperclass life and spawned two sequels, CHINA RICH GIRLFRIEND and RICH PEOPLE PROBLEMS.
Here's a full summary for the novel CRAZY RICH ASIANS:
Crazy Rich Asiansis the outrageously funny debut novel about three super-rich, pedigreed Chinese families and the gossip, backbiting, and scheming that occurs when the heir to one of the most massive fortunes in Asia brings home his ABC (American-born Chinese) girlfriend to the wedding of the season.
When Rachel Chu agrees to spend the summer in Singapore with her boyfriend, Nicholas Young, she envisions a humble family home, long drives to explore the island, and quality time with the man she might one day marry. What she doesn't know is that Nick's family home happens to look like a palace, that she'll ride in more private planes than cars, and that with one of Asia's most eligible bachelors on her arm, Rachel might as well have a target on her back. Initiated into a world of dynastic splendor beyond imagination, Rachel meets Astrid, the It Girl of Singapore society; Eddie, whose family practically lives in the pages of the Hong Kong socialite magazines; and Eleanor, Nick's formidable mother, a woman who has very strong feelings about who her son should--and should not--marry.
Uproarious, addictive, and filled with jaw-dropping opulence, Crazy Rich Asiansis an insider's look at the Asian JetSet; a perfect depiction of the clash between old money and new money; between Overseas Chinese and Mainland Chinese; and a fabulous novel about what it means to be young, in love, and gloriously, crazily rich.
Movie Trailer:
Related Articles View More Books

Stories