Interview: Alec Nevala-Lee, author of Astounding: John W. Campbell, Isaac Asimov, Robert A. Heinlein, L. Ron Hubbard, and the Golden Age of Science Fiction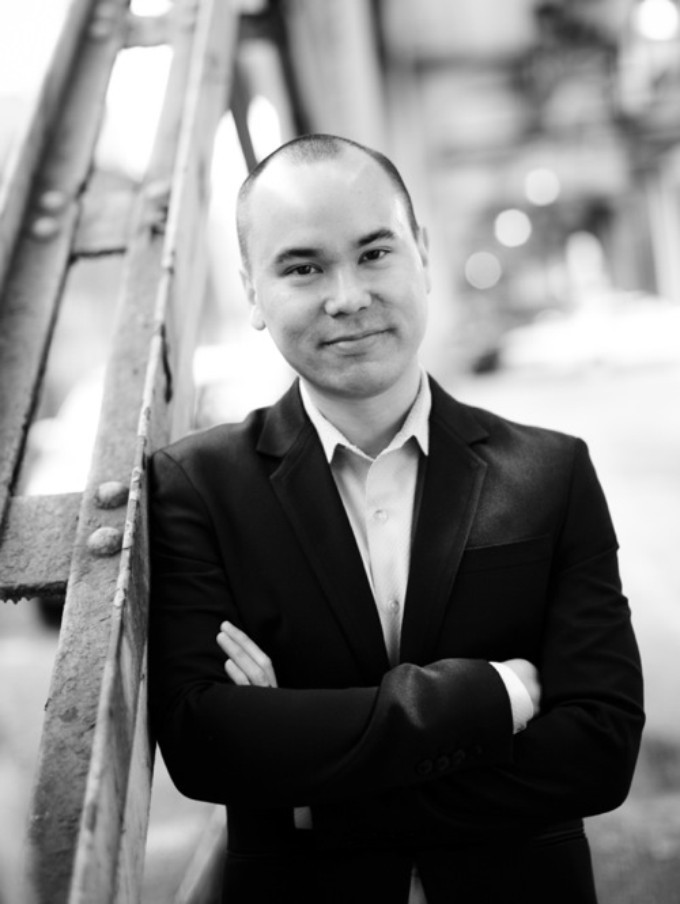 Novelist Alec Nevala-Lee turns to non-fiction with his latest book, Astounding.
A fascinating and eye-opening look at science fiction's golden age, Astounding details the life of legendary editor John W. Campbell, Jr., as well as three of the most important writers in Campbell's orbit: Isaac Asimov, Robert A. Heinlein, and L. Ron Hubbard.
We asked Alec to tell us a little about the book, his writing process, and the legacy of these legendary writers.
---
What inspired you to tackle a life of Campbell?
I was mostly just astonished that nobody else had done it before. My original plan was to write a critical survey in which I would read every issue of Astounding Science Fiction and talk about what I found there. Early on, though, I realized that there had never been a biography of Campbell, who is the perfect subject for a project like this, and I immediately became very excited. It seemed to me that this was a book that had to exist, and I desperately wanted to write it before anybody else got there first.
What most surprised you about Campbell himself?
In the beginning, I didn't know much about Campbell apart from what I'd read in Asimov's memoirs and books on the history of Scientology, so you could say that nearly everything was a surprise-and by now, I've spent so much time with him that I have trouble remembering what my impressions were when I started. But it's safe to say that I was surprised by the side of his personality that was always drawn to mysticism and the paranormal, since he's so deeply associated with hard science fiction. The extent of his involvement with the development of dianetics, which hadn't really been explored elsewhere, was a huge revelation. And needless to say, the discovery of the original uncut draft of "Who Goes There?"-which is being funded as a book on Kickstarter-was something that I never could have anticipated.
How did you choose to focus on Asimov, Heinlein and Hubbard as complements to Campbell? Are there any other writers you wish you could have talked about more?
It actually originated as an editorial note-my editor was concerned that Campbell wasn't familiar enough in the mainstream to carry an entire book, and she asked whether I could add three or four other writers to the mix. When you start with Campbell and expand the circle slightly, you end up with Asimov, Heinlein, and Hubbard, both because they're so famous and because they were so close to him on a personal level. Since this was going to be a narrative biography that centered on Campbell, I had to stick with authors who knew him well for an extended period of time, which meant that I couldn't talk much about figures like Leigh Brackett, Ray Bradbury, or Arthur C. Clarke, all of whom I would have loved to include.
Reading the book, I was struck by the difference in my long-held perceptions of these authors' personalities and beliefs versus the sometimes ugly reality. I'm not sure I'd want to spend any time in a room with them (well, maybe Asimov, as long as there were no women around). But these men were, I suppose, of their time. How should we reconcile some of the ugly behaviors and philosophies of these authors with their works? Is it still okay to read Campbell even though he was cringingly racist?
I'm still working through this question myself. My best answer: 1) Once an author has died, and is no longer in a position to benefit financially from sales of his or her work, it's a matter of individual conscience. (Hubbard, by the way, is an unusual case. I wouldn't discourage anyone from reading Final Blackout, but I'd prefer that people buy it used or borrow it from the library, because I don't want any of the proceeds going to the Church of Scientology.) 2) There are very few works of art that are so indispensable that they can't be given up if necessary. If Campbell's racism makes it impossible for someone to read his work, that's absolutely fine. There are plenty of other great stories out there.
You have a gift for really bringing these people alive on the page. Even anecdotes about, say, Isaac Asimov that I've heard before came across in a new way to me through your descriptions. How difficult was it to retell stories that originated from master storytellers?
It was particularly challenging with Asimov, whose memoirs In Memory Yet Green and In Joy Still Felt are two of my favorite books of any kind. In many cases, he's the only source for an anecdote, so I did my best to render these stories in my own voice and to fill in the blanks. There's also a sense in which selecting which pieces to keep or emphasize becomes a creative decision in itself. Because of the nature of this book, I had to focus on the thread that runs through Asimov's interactions with Campbell, and you get a very different impression when this material is presented as a continuous narrative, rather than interspersed with everything else that was happening in Asimov's life at the time.
In some ways, these writers truly helped create the world we're living in now. Where can you still see their influence?
In science fiction, I think that the notion that the genre is really about cultural change-which is where it still makes its greatest impact on the mainstream-emerges directly from Campbell and his writers. I also genuinely believe that they inspired many fans to enter the sciences, and that they continue to affect the way that we approach subjects like space travel. And I suspect that the notion of "the competent man," or the idea that all problems can be approached as subsets of engineering, influences how we talk about such issues as climate change. As I note in the book, when we put our trust in the good intentions of a few visionary billionaires or technologists, we're endorsing a view of the world that comes straight out of the pages of Campbell's magazine.
How did your approach to writing this book differ from writing fiction?
I couldn't make anything up, which obviously affected the way in which I approached this book. It was mostly a question of finding all the pieces and arranging them in the right order, and since I was cutting between four different stories, the answers weren't always obvious. But I do something similar when I write fiction, and I think that my background as a novelist helped me in choosing material and in structuring the story effectively. The first draft was twice as long as the published version, and I had to think very hard about what to include. I was anxious to make this a book that the average reader could read for pleasure, while also accomplishing everything that it had to do on the scholarly side, and I don't think it would have turned out as well if I hadn't had some experience in handling complicated narratives.
What are you working on next? More non-fiction or back to novels?
I've got my eye on another long nonfiction book, although I'm not quite ready to talk about it yet. It isn't about science fiction, but a biography of another figure from the same period who embodies the themes of Astounding in a somewhat different form. I also want to write another short story for Analog before the end of the year, and I've got some articles and essays that I'd like to get out of the way before diving into my next big project, which I expect will take two to three years of work. I hope to have more updates soon!