Mula Migz Releases New Music Video for Single 'Tik Tok'
'Tik Tok' is the first single off his new album OUTTA THIS WORLD.
Brooklyn's own Rising Artist Mula Migz has released his new music video for his single 'Tik Tok' off his new album OUTTA THIS WORLD.
In his new song Mula Migz came with hard hitting lyrics and beat to let his supporters know he's not stopping and is back with a viral song! 'TikTok' has a hard-hitting beat that just makes you wanna dance! In his new music you can see amazing Manhattan views with a Brooklyn swag.
Follow MULA MIGZ
Twitter - www.twitter.com/MULAMIGZ_
Instagram - www.instagram.com/Mulamigz
Youtube : https://youtu.be/Gq3Ek3nopTs
Spotify: https://open.spotify.com/track/3RTGJI9qGeqTQUtuzpKAWV?si=h2nAwRu5RTO4ZbG1B0CNMA&utm_source=copy-link
Linktree : https://linktr.ee/Mulamigz
More Hot Stories For You
Leandro Taub to Give a Talk at Cremini's, Presented by Boundless Theater

November 29, 2022

Boundless Theater Productions will open its 'stage without borders' to present Argentinian-born, Jewish actor, author, filmmaker, public speaker & business consultant and maestro Alejandro Jodorowsky protégé Leandro Taub at Cremini's.
---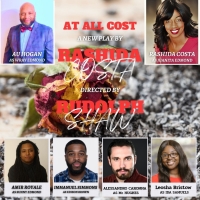 AT ALL COST By Rashida Costa to be Presented at Brooklyn Music School This February

November 25, 2022

The story of the struggles face by one black soldier and his family is told in the groundbreaking play AT ALL COST. Performed for one night only at the Brooklyn Music School on February 25, 2023
---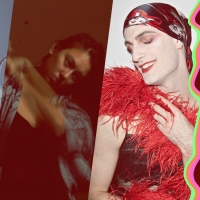 BAX/Brooklyn Arts Exchange Announces Fall 2022 Space Grant Showcase

November 22, 2022

BAX has announced the Fall 2022 Space Grant Showcase featuring works-in-progress by grantees Symara Johnson, Kelsey Rondeau, and Kimiko Tanabe followed by a moderated Q&A with nia love, BAX's Artist Advisor. 
---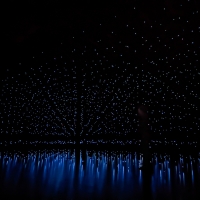 World Premiere Of N O W I S W H E N W E A R E (the Stars) Comes to BAM This Month

November 22, 2022

Theater, video, and installation pioneer Andrew Schneider, a longtime Wooster Group company member and winner of a 2015 Obie award for his show N O W I S W H E N W E A R E, returns to BAM with his latest intersection of technology, human connection, and performance.
---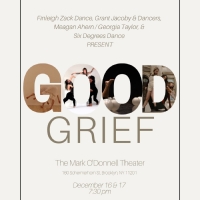 Dancers Collaborate on GOOD GRIEF, Coming to The Mark O'Donnell Theater in December

November 21, 2022

Curated by Cecly Placenti, Artistic Director of Six Degrees Dance, Good Grief is an evening of socially conscious contemporary dance to be presented on Friday, December 16, 2022 and Saturday, December 17, 2022 at 7:30 p.m. at The Mark O'Donnell Theater at the Entertainment Community Fund Arts Center.
---