Photo Flash: First Look At Peregrine Theatre Ensemble's HAIR in Provincetown
HAIR The American Tribal Love-Rock Musical is a Broadway cult classic with book and lyrics by Gerome Ragni and James Rado and music by Galt MacDermot. This year marks the 50th Anniversary of the original 1968 production opening on Broadway. A product of the hippie counterculture and sexual revolution of the late 1960s, several of its songs became anthems of the anti-Vietnam War peace movement and chart topping hits. HAIR tells the story of the "tribe", a group of politically active, long-haired hippies of the "Age of Aquarius" living a bohemian life and fighting against being drafted into the Vietnam War. Claude, his good friend Berger, their roommate Sheila and friends struggle to balance their young lives, loves, and the sexual revolution with their rebellion against the war, their parents and society. Ultimately, Claude must decide whether to resist the draft as his friends have done, or to succumb to the pressures of his parents and members of society to serve in Vietnam, compromising his pacifist principles and risking his life.
At the helm of Peregrine Theatre Ensemble's administration team is Boston Conservatory alum and Executive Director, Adam Berry. Best known as one of the executive producers and stars of the hit TV show KINDRED SPIRITS on TLC and Destination America and formerly of Ghost Hunters on the SYFY CHANNEL. When he isn't helping families with their unexplained paranormal experiences he is running a non-profit theater company with his husband and artistic director of Peregrine, Ben Berry in Provincetown, MA.
"The musical HAIR is absolutely relevant today and its message is extremely powerful. Young men and women of America standing up for diversity, protesting, creating change and fighting for what they believe is right is as much in the forefront of today's news as it was during the 1960s. We are overwhelmingly excited to reintroduce this material to our audiences in our current social and political climate while showcasing such an iconic musical score" -Adam Berry
Peregrine Theatre Ensemble is a professional performing arts company aiming to continue the tradition of quality theatre that has enriched the unique culture of Provincetown for decades. Their goal is to produce works that are developed through a dedicated artistic process and reflect a wide array of theatrical genres. Over the past five years they have produced some of the most successful and award winning productions on Cape Cod, including: CHICAGO, RENT, Hamlet, The Little Dog Laughed, Buyer & Cellar, CARRIE the musical, The Full Monty, A Midsummer Nights Dream and Jesus Christ Superstar. HAIR will be produced at Peregrine's performance venue, Fishermen Hall, located at 12 Winslow Street Provincetown Ma.
The cast of Peregrine Theatre Ensemble's production of HAIR features some of the most talented students and graduates from the Boston Conservatory at Berklee , Marymount, NYU and other leading universities and conservatories. The company includes: Kevin Lagasse (Claude); Jeffery Kelly (Berger); Daisy Layman (Shelia); Nigel Richards (Hud); Brendan Williamson (Woof); Rhetta Mykeal (Dionne); Lexi Tobin (Jennie) and Rebecca Zeller (Chrissy). Featuring Gwynne Wood and Melissa Zeller with ensemble members Carly Cherone, Landon Ebuna, LeVane Harrington, Julia Solecki, Meridien Terrell, Alexander Tan and Michael Whitty.
Production and design include: Kyle Pleasant Director/Choreographer; Matthew Hougland Musical Director; Christopher Heilman Scenic Design; Seth Bodie Costume Design; Gifford Williams Lighting Design; Chad Hayduk Makeup Design; Carol SherryWig Design; Brenna Hull Production Stage Manager; Molly Rocca Assistant Stage Manager; Chanthoeun Hart Varon-Collins Intern and assistant to production; Patron Saint of Peregrine Carolyn Collins; Artistic Director Ben Berry; Executive Director Adam Berry. Peregrine Theatre Ensemble is a project of the Provincetown Community Compact, a 501(c)3 non-profit organization. All contributions to Peregrine Theatre Ensemble are tax-deductible.
PERFORMANCE SCHEDULE: July 10th - September 7th
Preview/ Invited Dress July 7th, 9th at 7:30pm
Opening Night Tuesday, July 10th at 7:30pm
July 10th - September 7th, Tuesday - Friday at 7:30pm
Preshow for each performance begins at 6:45 at or around Town Hall
SPECIAL EVENTS:
July 9th 2018 -TOWNIE NIGHT! For this performance only all tickets are FREE to locals from Eastham to Provincetown. These special tickets may be picked up the day of the show in person at the box office! Come see the show and help spread the word!
Fishermen Hall, 12 Winslow Street Provincetown Ma 02657
BOX OFFICE: 774-538-9084 and www.peregrinetheatre.com
TICKETS: $35, $40
DISCOUNTS: Groups of 10 or more are eligible for discounts - contact the box office 774-538-9084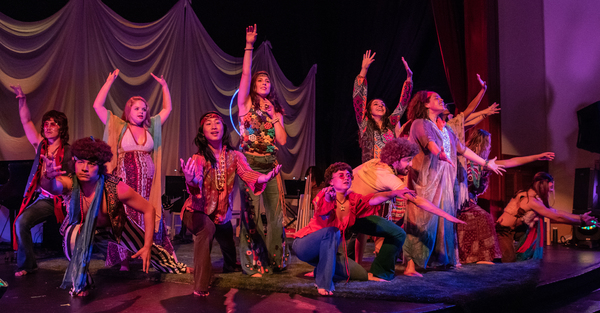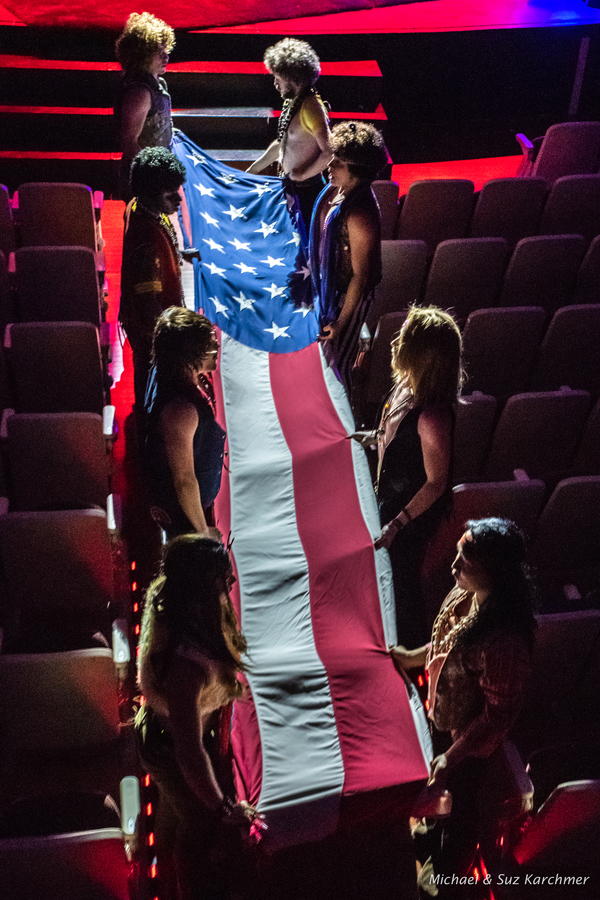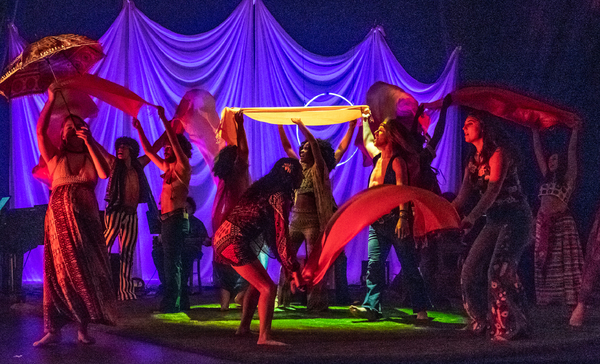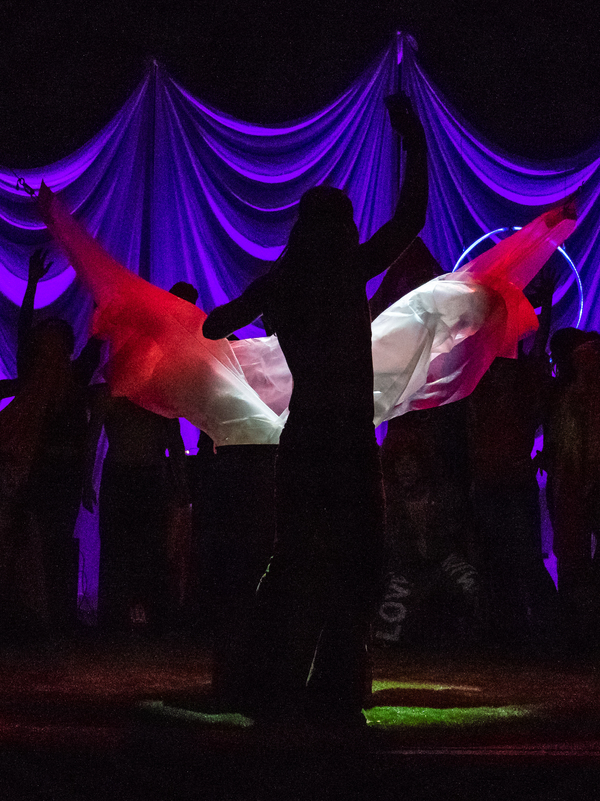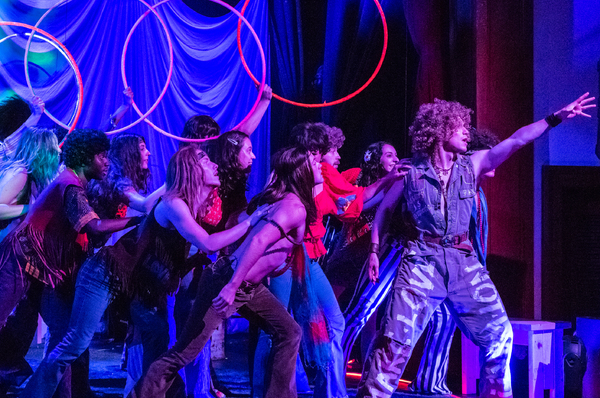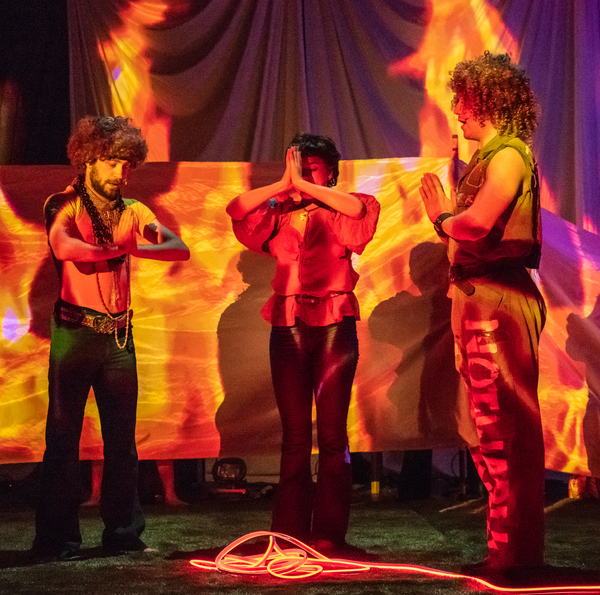 Peregrine Theatre Ensemble's HAIR finds the poignant heart within a raucous, sweeping show. Through September 7th at Provincetown's Fishermen Hall. Tuesdays through Fridays at 7:30pm. Tickets at www.peregrinetheatre.com. Photo credit: Michael & Suz Karchmer
SaveSave
Featured BroadwayWorld Events
Check out these concerts...




More Hot Stories For You