Tim Carney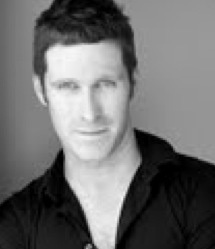 Tim Carney graduated from Lasalle College of the Arts Singapore with a
Bachelor of Arts in Musical theatre. Tim relocated to London
performing in the international cast of Mamma Mia! understudying Harry
Bright. Since finishing the show Tim filmed the European TV campaign
for Fosters Nreweries and performed as a vocalist on the Best of
Musicals European Tour.

MOST POPULAR ARTICLES
LAST 30 DAYS
LAST 365 DAYS
BWW Review: CIRCUS 1903 - Some Magic Moments

January 10, 2017

Circus 1903 is circus at its theatrical best...in its opening number... then unfortunately for the show it drops this theatricality and with it its energy and genuine excitement. There are some remarkable artists and beautiful moments, which are particularly captivating. However, there are lengthy periods which stagnate and slow the show up from its premise of depicting circus life back in the early 1900s. This premise is really quite beautiful and some of the monologues delivered by ringmaster David Williamson are incredibly touching. Williamson is an absolute showman and has the audience both laughing hysterically and wowed by his slight of hand magic. He keeps the action flowing whenever the energy dips and is a welcomed feature whenever he enters to the stage.
---
BWW Review: THE GATHERING - A Brilliant New Australian Work

December 5, 2016

It's always exciting to see a new Australian musical on display. Often they are in a development phase and rarely do they have a return life. First presented in 2011, Belinda Jenkin and Will Hannagan's musical The Gathering has been re-worked and is now being produced by Vic Theatre Company at 45 Downstairs. The musical thriller delicately touches on themes of mental health, identity, abandonment and friendship. It follows the life of Tom (Joel Granger), who returns home after running away for 5 years and invites his friends to his new home for a housewarming, encouraging them to move in with him. As the night progresses, secrets are unfurled and truths are revealed.
---
BWW Review: THE LAST FIVE YEARS - Great Performances, Underwhelming Show

November 29, 2016

Vic Theatre Company has had a very auspicious beginning, staging the award winning Loving Repeating, the hilarious 25th Annual Putnam County Spelling Bee and now the joint billing of Jason Robert Brown's The Last Five Years and Jenkins and Hannagan's Australian musical The Gathering. This week The Last Five Years opened with two very strong performances in this two handed musical tracking the five year relationship of Jamie and Cathy. The musical starts at the beginning of the relationship for Jamie and the end for Cathy and crosses over with their wedding in the middle of the 80 minute one act piece. Often seen as a breakout work for Brown and a worthy member of the contemporary musical theatre canon, the piece itself was somewhat flat and underwhelming. That's not to say the performances were in any way, far from it. However, as a whole, Jason Robert Brown's score isn't particularly vibrate or clever within the context of his show. There are of course moments of brilliance, however, these moments are few and too far between.
---
BWW Review: KINKY BOOTS - Fun Frivolity and Frisky Freedom

October 24, 2016

In June 2013 two musicals went head to head in the best musical category at the Tony Awards. One would win but both would leave their mark in the musical theatre industry as being truly special shows. Kinky Boots and Matilda are currently playing a block away from each other in Melbourne and moving audiences in their own unique way. Last night it was Kinky Boots' turn, in an opening night extravaganza, which not only lived up to its Tony Award winning billing but smashed it out of the ballpark. There is nothing particularly unique about the shows storyline, based on the 2005 film, but it has every successful ingredient of major Broadway successes before it and then throws in a truckload of glitter and fun to leave audiences feeling euphoric. Last nights opening night audience started leaping to their feet early on in the show after Land of Lola and remained there at the shows conclusion. It what was the most deserved standing ovation.
---
BWW Interview: Charles Edwards

October 4, 2016

BWWs Tim Carney sat Down with Charles Edwards taking over the role of Henry Higgins in Brisbane and Melbourne in 2017
---
BWW Interview: Anna O'Byrne

October 4, 2016

Broadway World's Tim Carney sat down with Anna O'Byrne currently playing Eliza Doolittle in My Fair Lady at the Sydney Opera House.
---
BWW Review: WE WILL ROCK YOU

September 6, 2016

13 years after it opened in Melbourne, Queen and Ben Elton's rock theatrical We Will Rock You once again opened in a revival production that still rocked, albeit pretty limply. Let's get something straight, Queen's catalogue rolls out hit after hit throughout the show but it's script and the integration of these hits still remains problematic 13 years on. I was desperately hoping for some adaptions, some tweaking of the show that would make a meaningful difference to its storytelling. There were changes...Killer Queen's Play the Game has been scrapped for the utterly boring Now I'm Here while You're My Best Friend has also been added, serving no real purpose other than to lengthen an already tedious Act 1. It's so long in fact, and certainly feels it, that some slept while many audience left at interval.
---
BWW Review: FIRST DATE - A Fantastic Night of Fun

September 3, 2016

Opening last night at Chapel off Chapel, Pursued By Bear's production of the 2013 Broadway musical First Date was a true delight. From the moment you enter the theatre Sarah Tulloch's set design established the tone for what was a very fun and enjoyable evening. The cafe inspired set, not only accompanies the story perfectly but enables the audience to feel as though they are in the cafe with the protagonists of the story. Those protagonists, Aaron (Jordan Mahr) and Casey (Rebecca Hetherington) take us on a riotous journey of their first blind date together. Mahr and Hetherington shine in their individual portrayals of the characters and work together brilliantly. Mahr in particular shines as the up tight, highly nervous Aaron, his version of 'In Love With You' is a musical highlight. 'The Thing's I Never Said' a stunning duet between Aaron and Aaron's mother (Nicole Molloy) is where First Date also shines. For while it stands up as a musical comedy it also has heart and touches on some very real, poignant moments highlighting that while we come in contact with so many people in our lives, often we do not know the burdens they are carrying or the stories that lie underneath the surface.
---
BWW Review: THE SOUND OF MUSIC - A Beautiful Pleasant Show

May 23, 2016

The Sound of Music is a timeless classic piece of musical theatre. It spans generations and has brought life and laughter to families for over 50 years. It's a story of human triumph over evil, of love, sacrifice, raising children and of belief. It has all the ingredients for a story to tap into our souls and remind us that in the face of real adversity there is always light, there is always a way to overcome the challenge.
---
BWW Review: MATILDA - E-X-T-R-A-O-R-D-I-N-A-R-Y

March 20, 2016

Watching Matilda the musical is like witnessing something as close to musical theatre perfection as you can get. The detail in this masterpiece is so intricate & refined. I'm still trying to find fault in the show, to give a balanced objective summation of the work. And yet as hard as I try I cannot think of a single moment that didn't work, a cast member out of place a or time where my mind wandered. Dennis Kelly's writing is brilliant Tim Minchin's lyric and score unconventionally perfect and Matthew Warchus' staging thrilling.
---
BWW Review: GHOST THE MUSICAL - Visual Effects Enhance a Well Written Show

February 8, 2016

With some spectacular visual effects and thrilling performances, Ghost the musical opened at the Regent Theatre last night in front of an appreciative audience. From the outset Jon Driscoll's video projections set the scene for what is a particularly clever musical both optically and emotionally. While Dave Stewart and Glen Ballard's score isn't overtly memorable there are some stunning melodies that capture characters inner thoughts and feelings and move the action forward, staying faithful to the original film with Bruce Joel Rubin adapting his original screenplay for the stage.
---
BWW Review: GEORGY GIRL - The Seekers Musical

December 23, 2015

A new Australian musical had its world premiere last night and Georgy Girl - The Seekers musical is a show that will do Australians and theatre in this country proud. Based on the life of the Seekers, the first Australian band to achieve overseas success, the jukebox musical weaves timeless classics into a clever book to tell a truly remarkable story. While there may be some fine-tuning to be done on the script it's a minor quibble in an overwhelmingly positive success story.
---
BWW Review: NEVER DATE A SONGWRITER

October 22, 2015

? Shanon D Whitelock has had an extensive career touring the world as a musical director. His skill as a song writer is on display in his latest solo show Never Date a Songwriter, a song cycle of various relationships experienced by Whitelock in his life to date. Set in the kitsch backdrop of the Butterfly Club, Never Date a Song Writer manages to blend soulful ballad with witty patter song to particular success. The set is diverse in its style. While the subject matter remains similar, there is enough variance and familiarity to keep our attention throughout. Whitelock's melodies produce poignant progressions that elicit some meaningful response from his audience. While at times his lyrics seem somewhat rudimentary his melodies cannot be questioned. Nor too can his voice, which soars through the material. There is something to be a said about songwriters singing their own compositions. Whitelock describes writing as therapy and these sessions are heard in his vocals, which match his songwriting and his musicianship, clearly Whitelock's gift. Never Date A Songwriter will appeal to a diverse audience. While Whitelock's material is particularly personal, the notion of ideas and experiences are relevant to all.
---
BWW Review: NICE WORK IF YOU CAN GET IT

August 17, 2015

The Production Company produced one of its finest shows in recent memory with George and Ira Gershwin's Nice Work If You Can Get It. As the production notes state 'This bubbling 1920s-era musical sparkles with extravagant dance numbers, glittering costumes and a delicious love story between a wealthy playboy and the feisty bootlegger who melts his heart.' And sparkle it does. The production team excel with the material. Roger Hodgman's direction is slick and his use of space is particularly clever and inventive, filling every morsel of it with his talented cast. Also maximizing the abilities of her cast is chorographer Dana Jolly. Her choreography is sympathetic to the era but with a contemporary edge and is truly a feature of the production. Orchestra Victoria, under the precise baton of musical director John Foreman, bring the Gershwin classics to life with fervor and grace. Also absolutely nailing the period and style is Isaac Lummis' costume design which is a visual smorgasbord and completely highlights the period.
---
Helpmann Awards Nominations - Updating LIVE!

June 22, 2015

Tonight the 2015 Helpmann Awards nominations will be announced concurrently in 6 cities across Australia. Presenters will include Todd Mckenney, Caroline O'conner, Kate Miller-Heidke, Craig McLachlan and Amy Lehpamer.
---
BWW Reviews: DIRTY DANCING - A Fun Night Out!

March 7, 2015

In what has become one of the most popular shows around the world, Dirty Dancing the musical opened in Melbourne this week. Where Dirty Dancing fails as a show it picks up in fun and froth, perhaps the key to its success. The part musical, part dance show is a perfect representation of the film, with every moment true to its iconic 1987 source. This updated version of the original employs projections that make up the majority of the set, often times comically presenting moments from the film, in what becomes the mantra of the show. It has a laugh at itself, doesn't take itself seriously at all and if you can accept that notion then you will be entertained, If by nothing else, then by the dancing itself, which, in this production is quite simply stunning.
---
BWW Reviews: SEXERCISE THE MUSICAL

February 25, 2015

A brand new Melbourne Theatre was christened last night with a brand new Australian musical. Sexercise The Musical centres around 6 real life people and their struggles with the routine and the monotony of life
---
BWW Reviews: THE LION KING - An Amazing Show that Falls Flat in Melbourne
February 23, 2015
---
BWW Reviews: STRICTLY BALLROOM The Musical

January 19, 2015

Baz Luhrman's Strictly Ballroom 'The Musical' opened in Melbourne last night to great fanfare. Based on Luhrman's 1992 iconic Australian film, and Presented by Global Creatures, the team behind the musical King Kong, there is only one word that can describe this show...boring. It's long, drawn out and uneventful sequences result in an underwhelming piece of theatre. It is a stretch to call this show a musical, in fact you can't. Though originally written as a play by Luhrman this production is a re-working of a film for the stage. The show pastiches cliched classics from varied eras and combines them with a smattering of original songs resulting in a score that is flavorless and unmemorable. The action never reaches the heightened state it needs to in order to warrant a song, leaving the show brimming full of unfulfilled moments that cheat the public out of anything that could be deemed a real or satisfying moment.
---
BWW Reviews: LA CAGE AUX FOLLES - A Disappointing End to 2014 for The Production Company

November 24, 2014

The Production Company's final installment for 2014 La Cage Au Folles opened last night at the Arts Centre. Based on the play by Jean Poiret, opening in 1983 and winning 6 Tony Awards on Broadway, La Cage tells the story of Georges (Simon Burke), owner of the famous La Cage Au Folles club in St.Tropez where his partner Albin (Todd Mckenney) is the star drag act. Georges son Jean-Michel (Robert Tripolino) returns to the club to announce that he is engaged to Anne (Emily Milledge), daughter of the Edouard Dindon (Gary Sweet) leader of the Tradition Family and Morality Party. What ensues is a riotous fusion of two different worlds coupled with a touching story of love and the bond of family set against Jerry Herman's fun, poignant score.
---
1