Rayne Jarabo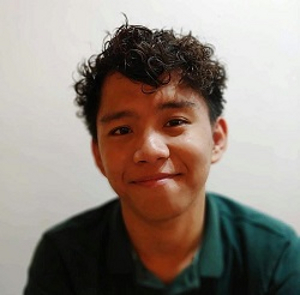 Rayne Jarabo is a professional theater practitioner: playwright, songwriter, and director. He is currently taking up his Master's Degree in Communication at Polytechnic University of the Philippines. He is the playwright and composer of the original Filipino musical "Roses for Ben." He has written and directed different short plays in English and Tagalog, such as "Broken Emma," "On Wednesday," "Hans & Charlie," and "Ang Papaya at Ang Dalawang Bungangera." He is also a vlogger, film, and theater critic, and he does covers of musical theater songs. Theater is his world, and life will be incomplete for him without it.
---
BWW Review: ISLAND SONG is Worth the Watch, Amid Streaming Hiccups

December 4, 2021

Staging 'Island Song' virtually seems to fit in this pandemic season since live events are currently limited in the Philippines. However, Artremix Productions successfully made it possible to inspire theater enthusiasts and practitioners not to lose hope, as if theater is still alive [physically]. The internet could also be a platform to present a play or musical, but the difference is that it has to be either pre-recorded or be done live online. This first production of Artremix has various talented actors from different theater organizations, which means all of them are trained very well and can sing.
---