Peter Nason - Page 13

An actor, director, and theatre teacher, Peter Nason fell in love with the theatre at the tender age of six when he saw Mickey Rooney in "George M!" at the Shady Grove in Washington, D.C. He has appeared in dozens of productions around the country, helmed several films and directed over thirty plays. His love of the theatre, and his passion for the craft of acting and directing, has led him to reach hundreds of Florida teenagers to help make the stage their home. He has currently started a new theatre program at a Title 1 school where he hopes the students there will find the same joy of performing that he found.

A graduate of the University of Alabama and the Scuola Lorenzo de Medici in Florence, Italy, Peter is an award-winning playwright and has written for various periodicals and newspapers, including "The Tampa Tribune," where he was a book reviewer and community columnist. One of his literary heroines, the late great Pauline Kael, summed up his philosophy of reviewing: "In the arts, the critic is the only independent source of information. The rest is advertising." Peter resides in Wesley Chapel, Florida with his beloved Boston Terrier, Ike.

MOST POPULAR ARTICLES
LAST 30 DAYS
BWW Review: Giles Davies Brings Local Theater Back to Life in Jobsite's FRANKENSTEIN: THE MODERN PROMETHEUS at the Jaeb
Posted: Oct. 31, 2020


BWW Review: I Fall to Pieces Over the Wonderful Heather Krueger and Diana Rogers in ALWAYS...PATSY CLINE at the Straz Center's Jaeb Theater
Posted: Nov. 8, 2020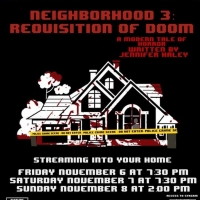 BWW Review: The Royal Knight Stage Company of River Ridge High School Presents the Cool and Disturbing NEIGHBORHOOD 3: REQUISITION OF DOOM
Posted: Nov. 7, 2020


LAST 365 DAYS
BWW Exclusive: The 101 Greatest SHOW TUNES from 1920-2020
Posted: Mar. 19, 2020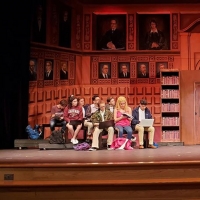 BWW Review: Stage Manager and Tech Crew Are the Stars of the LOLHS Production of LEGALLY BLONDE: THE MUSICAL
Posted: Jan. 19, 2020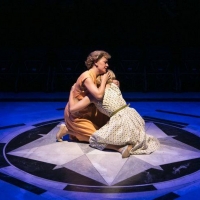 BWW Review: The Best of the Decade - Reviewer Peter Nason Picks the Top 25 Local Shows & Performances of the Past 10 Years
Posted: Dec. 21, 2019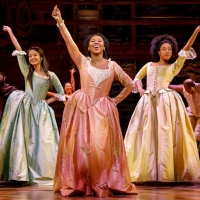 BWW Review: 19 for 2019: The Best Local Shows and Performances of the Year
Posted: Dec. 14, 2019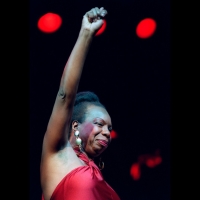 BWW Exclusive: THE 101 GREATEST PROTEST SONGS OF ALL TIME - with Bob Dylan, Aretha Franklin, John Lennon, Kendrick Lamar & More
Posted: Jun. 18, 2020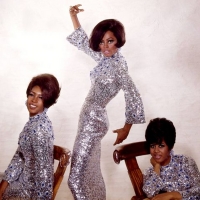 BWW Exclusive: THE 101 GREATEST MOTOWN SONGS OF ALL TIME - with Stevie Wonder, Diana Ross, Marvin Gaye, the Jackson 5 & More
Posted: Jun. 11, 2020


BWW Exclusive: In Honor of Gay Pride - THE 101 GREATEST LGBTQ SONGS/ANTHEMS OF ALL TIME - from Judy Garland to Lady Gaga, from Gloria Gaynor to Frank Ocean
Posted: Jun. 24, 2020


BWW Reviews: Magical PIPPIN at Camp IDS Musical Theatre

August 3, 2014

Despite some obvious messiness in the production, the cast does a phenomenal job of bringing Stephen Schwartz's Brechtian musical to life.
---
BWW Reviews: Next Stop Broadway's BEAUTY AND THE BEAST IN CONCERT at the Capitol Theatre

July 27, 2014

Jarrett Koski's direction is tight and imaginative, and though we may miss certain perks that would come with a full-scale production of the show, the concert version is simply stunning.
---
BWW Reviews: The World Premiere of COUPLED at the Jimmy Ferraro Studio Theatre

July 22, 2014

It's a lively, fun, yet moving musical that fits that needed niche between the young marrieds in "I Love You, You're Perfect, Now Change" and the older "Menopause: The Musical" ladies.
---
BWW Reviews: Laughter Abounds in NOISES OFF at Carrollwood Players Theatre

July 21, 2014

Even with some flaws in the production, the mirth never stops in NOISES OFF. It's marvelous fun.
---
BWW Reviews: Brilliant GOD OF CARNAGE at American Stage

July 20, 2014

What do you get when you mix a great script, a perfect ensemble and Karla Hartley's exemplary direction? A show that is nothing short of a masterpiece.
---
BWW Reviews: Jobsite's Inventive INVENTING VAN GOGH at the Shimberg

July 15, 2014

INVENTING VAN GOGH is a beautifully written and acted time-skipping love letter to art history, an accurate examination of the struggles each artist (not just Van Gogh) faces in the creation of something new, and a mystery in a world that has a hard time telling the difference between what is genuine and what is imagination.
---
BWW Reviews: Return to the Age of Aquarius with HAIR at Eight O'clock Theatre

July 13, 2014

Despite some flaws, EOT's HAIR is a high-energy musical that's not to be missed, especially if you want to re-live those glory days of Be-Ins, peace signs and flower power.
---
BWW Reviews: Standing Ovation for St. Petersburg Opera Company's WEST SIDE STORY

June 30, 2014

Music director Mark Sforzini and stage director Bill Leavengood have struck gold with their top-flight cast. If you haven't gotten your tickets yet, then do so quickly. This fantastic production features several performances that should not be missed.
---
BWW Reviews: Stunning Set is the Star of THE BURNT PART BOYS at freeFall

June 27, 2014

Prepare yourself for a major treat, a hidden bluegrass gem that should not be missed. But what else do you expect from the freeFall folk who are perhaps the most creative purveyors of theatre magic in the state?
---
BWW Reviews: Jobsite's RETURN TO THE FORBIDDEN PLANET at the Jaeb

June 23, 2014

What do you do when a production is first rate, when everyone onstage is absolutely stellar, but the forced camp of the script grounds the entire enterprise?
---