Paula Kiger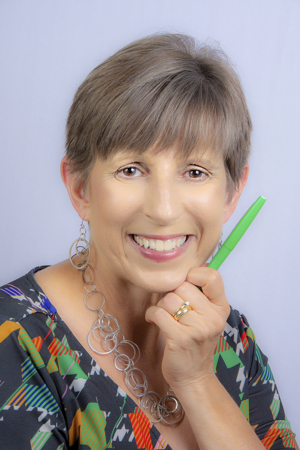 Paula believes her Twitter bio says it best: Wife of one, Mom of two, Friend of many. She works in digital marketing and business-to-business publishing, LOVES theatre, and hopes everyone adopts her favorite hashtag: #writeoptimistically.
---
BWW Review: BECKY'S NEW CAR at Theatre Tallahassee

June 22, 2021

Many people lose themselves a little bit as middle age approaches. When "Becky's New Car" at Theatre Tallahassee puts one woman's experience of realizing she has worked too hard and (perhaps) played too little on stage, surprises await.
---
BWW Review: LONE STAR at Monticello Opera House

July 29, 2020

Is a broken story still a story? As brothers Roy and Ray talk at the back of Angela??s Bar after midnight in Maynard, Texas, Roy regales Ray with yet another round of a tale he has told before. Where will their story take them by the end of the night?
---
BWW Review: THE ODD COUPLE (FEMALE VERSION) at Monticello Opera House

June 23, 2020

A pandemic may be an odd time to debut a play, but that's what The Perkins Players did. Their first play -- a comedy partially about the tensions that arise when two very different people live in close proximity to each other -- was performed in front of audience members who had very likely spent a significant part of the past few months being forced to live in close quarters with other humans (except for anyone who lives by themselves). Would that make audience members relate or yearn for an escape about anything except being trapped together in one apartment?
---
BWW Review: LITTLE WOMEN at Monticello Opera House

January 16, 2020

Put the stories of sisterhood to song, and those stories take on new dimensions. If you took away the period costumes and the set elements that represent the 1860s, the March sisters of The Monticello Opera House production of a?oeLittle Womena?? could be four sisters of 2020, each seeking her place in the world.
---
BWW Review: JOSEPH AND THE AMAZING TECHNICOLOR DREAMCOAT at Quincy Music Theatre

December 8, 2019

a?oeThis is a story of a boy whose dream came true,a?? sings Joseph at the beginning. The coat, the dynamic performers and the power of dreams contribute to a multicolor, melodious show.
---
BWW Review: GYPSY at Quincy Music Theatre

August 18, 2019

Baby June and Baby Louise ask a?oeMay We Entertain You?a?? at the start of Uncle Jocko's Kiddie Show. There is so much more behind their question than a simple query about a performance. May we please our stage mother? May we put on makeup and costumes night after night, in town after town, in an effort to survive?
---
BWW Review: MUSICALS ON THE MOVE at Wanderlust Theatre On Location

July 31, 2019

Have you ever 'trash talked' a fellow theater-goer as you passed each other in the aisle? Probably not, right?
---
BWW Review: A CHORUS LINE at Monticello Opera House

June 25, 2019

If every performer's thought bubble were visible above their heads, onlookers would see a mixture of angst, tension, joy, insecurity, overconfidence and a host of other thoughts. "A Chorus Line" at Monticello Opera House puts all of those thoughts into motion.
---
BWW Review: NAVIGATORS at Tallahassee Hispanic Theater

May 1, 2019

"She" and "He" never quite get to the truth the audience may be hoping for, but they navigate to a real and candid place.
---
BWW Review: THE LONG GOODBYE at Monticello Opera House

December 2, 2018

The Long Goodbye is a show for an audience member with the ability to empathize with the pain of losing someone dear, an appreciation for strong community ties, and a willingness to suspend a bit of disbelief in support of a mother who is having trouble letting go. 
---
BWW Review: AUGUST: OSAGE COUNTY at Theatre Tallahassee

September 11, 2018

Theatre Tallahassee's production of August: Osage County has what every dysfunctional family needs: multiple intermissions.
---
BWW Review: AMERICAN IDIOT at New Stage Theatreworks

July 17, 2018

Watching New Stage Theatreworks' production of American Idiot is the equivalent of a theatrical energy drink. So much energy, so much angst, so much intensity.
---
BWW Review: LES MISERABLES at Leon Performing Arts

July 15, 2018

The program for the Leon Performing Arts production of Les Miserables (School Edition) stipulates 'performed entirely by students,' but the 'student' part becomes an afterthought as the show proceeds. These performers brought a caliber of professionalism and expertise to the production that belies their years.
---
BWW Review: BAREFOOT IN THE PARK at Theatre Tallahassee

June 18, 2018

How can a marriage go from newlywed infatuation to conflicted misery in just four days? The viewer finds out in Theatre Tallahassee's production of Neil Simon's "Barefoot in the Park."
---
BWW Review: BLIND DATE at Tallahassee Hispanic Theater

March 19, 2018

This play inspired by Argentinian poet Jorge Luis Borges explores how time can constrict, expand and confuse. Five characters grapple with the outcomes of choices and why relationships matter.
---
BWW Review: FOREVER YOURS, JULITA at Tallahassee Hispanic Theater

January 29, 2018

With curtains billowing so gently our eyes almost felt tricked, Forever Yours, Julita lured a small but enthusiastic audience into the story of Puerto Rican poets Luis Llor?ns Torres and Julia de Burgos at the play's Tallahassee premiere on January 25.
---
BWW Previews: STEEL MAGNOLIAS at Theatre Tallahassee

January 15, 2018

This show draws us in to the women's lives, but does not buttonhole itself into being a women's issues play. It would be easy to default to a caricature of southern women being southern, but this production doesn't do that, to its credit.
---
BWW Review: IT'S ONLY A PLAY at Theatre Tallahassee

November 10, 2017

Theatre Tallahassee's version of It's Only a Play, directed by Matthew Watson, gives us as audience members the opportunity to observe the angst, ecstasy, exhaustion, and a multitude of other emotions of a group of people with various motives to care about the production's outcome.
---
BWW Previews: BELLA brings terror and gore to the SoMo Playhouse

November 4, 2017

'Bella' portrays the story of a kidnapped family imprisoned in a basement. The family members have to escape before their tormentor, Michael, feeds them to his man-eating dog, Bella. As time goes by, the family members wonder if it's Bella they really need to worry about.
---