Lauren Yarger - Page 9
Lauren is a theater producer (Gracewell Productions), a playwright (member of The Dramatists Guild of America) and a theater critic -- The Connecticut Arts Connection (http://ctarts.blogspot.com) and Reflections in the Light (http://reflectionsinthelight.blogspot.com). She is a member of The Outer Critics Circle and Executive Producer of its annual awards dinner. She is a former voting member and Vice President of The Drama Desk. She is Co-Founder of the CT Chapter of The League of Professional Theatre Women.
MOST POPULAR ARTICLES
LAST 30 DAYS
IT'S VALENTINE'S: LET'S MAKE SOME CONNECTIONS at Online
Posted: Feb. 9, 2021


LAST 365 DAYS
IT'S VALENTINE'S: LET'S MAKE SOME CONNECTIONS at Online
Posted: Feb. 9, 2021


DOROTHY LYMAN PLAY GETS READING at Online
Posted: Oct. 20, 2020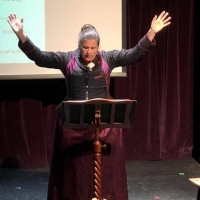 TOAST THE VOTE! at Online
Posted: Jul. 15, 2020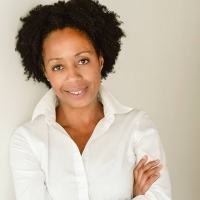 TOAST THE VOTE! Event Postponed to 8/20
Posted: Aug. 10, 2020


TOAST THE VOTE! SUSAN B. at Zoom
Posted: Sep. 21, 2020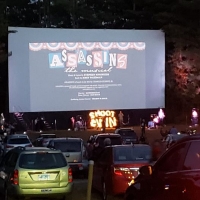 THINKING INSIDE THE (ZOOM) BOX at Online
Posted: Nov. 4, 2020


BWW Reviews: THE WINTER'S TALE, Complete with a Bear, Shines at Yale Rep

April 2, 2012

A De 'light full' Productions of Shakespeare's tale of love and jealousy.
---
BWW Reviews: Charming Lead Bewitches in Long Wharf's BELL, BOOK & CANDLE

March 22, 2012

A bewitchingly beautiful Kate MacCluggage plays Gillian Holroyd, a witch who sets her sights on mortal Shepherd Henderson (Robert Eli) who lives upstairs from her red-swathed, moonlit New York apartment in Long Wharf Theatre;s production of John Van Druten's play with subtle commentary on social issues of the 1950s.
---
BWW Reviews: Country Singing Legend Comes to Life in ALWAYS PATSY CLINE

March 22, 2012

Always Patsy Cline, playing at the Ivoryton Playhouse brings to life the true friendship between Patsy (Jacqueline Petroccia) and one of her biggest fans, Louise Seger (Laurie Dawn). Penned and originally directed by Ted Swindley, the show packs almost 30 tunes around the story of how the women met and continued their friendship through letters in the late 1950s and early '60s until Cline's death in a plane crash at the age of 30.
---
BWW Reviews: Art Imitates Life as an Idea Doesn't Quite Come to Fruition in FEBRUARY HOUSE

March 2, 2012

The idea is a good one -- both in real life, where editor George Davis dreams of running a boarding house for artists in Brooklyn, and and in the theater, where book writer Seth Bockley brings the residents' stories to the stage, but a lack of practical planning in both cases fails to bring the ideas to full fruition.
---
BWW Reviews: When the Lie is Cast. Romance Can't Break It in CENTENNIAL CASTING

March 2, 2012

What does a 47-year-old single guy need to do to get a date with the girl of his dreams? Well, if you're Vincent DiDonato (Lou Martini, Jr.) in Gino DiIorio and Nancy Bleemer's comedy Centennial Casting playing at Seven Angels Theatre in Waterbury, you pretend you are a casting director and pretend to give her an audition for a movie.
---
BWW Reviews: GOOD GOODS Possesses Too Many Unexorcised Ideas

February 15, 2012

'What was that about?' seemed to be the main question theatergoers were asking after experiencing Christina Anderson's play Good Goods receiving its world premiere at Yale Repertory, Well, it's about a family dry goods store, a mysterious factory town, finding love, finding sexual identity, and oh, yeah, possession and excorcism. It's almost enough to make your head spin (pun intended).
---
BWW Reviews: ALMOST MAINE Almost Loses Touch with Reality, but Provides Escapist Fun

February 7, 2012

Eight short plays with a prologue and epilogue depict folks falling in and out of love in a town called Almost, ME. The action takes place on a Friday evening in front of a rustic cabin-like backdrop.
---
BWW Interviews: Alan Zweibel - Enjoying a Multi-Course Career Seasoned with Friendship

February 7, 2012

The multiple Emmy winner, who was honored with a lifetime achievement award by the Writers Guild, East in 2010, talks about having friends like Billy Crystal, Larry David or Gilda Radner and in the same breath, can listen patiently as a wannabe writer runs a really bad idea by him for a TV sitcom. The blend of genius and kindness is a rare combination in this industry.
---
TheaterWorks Hartford Revives Rarely-Seen THE STY OF THE BLIND PIG

February 6, 2012

A mother and daughter struggle with transitions in their life and with living with each other in Philip Hayes Dean's play THE STY OF THE BLIND PIG, getting a rare run on stage at TheaterWorks, Hartford.
---
BWW Reviews: Yale's A DOCTOR IN SPITE OF HIMSELF Proves Laughter is the Best Medicine

December 14, 2011

Steven Epp and Christopher Bayes are definitely the go-to guys if you want 21st-century audiences laughing at centuries-old plays.
---
A Play Within a Play Within a Ghost Story in the Mist Appears in WOMAN IN BLACK at Ivoryton Playhouse

November 7, 2011

A playwright endeavors to tell the scariest ghost story he's ever heard, but will the real ghost let him?
---
BWW Reviews: Internet Meets Live Drama in Innovative Premiere of WATER BY THE SPOONFUL at Hartford Stage

November 4, 2011

Avatars appear as the users of an internet support forum for crack addicts sign on to chat, but the action doesn't take place in cyberspace. It unfolds on stage as Hartford Stage presents the world premiere of Quiara Alegria Hudes' moving play WATER BY THE SPOONFUL.
---
BWW Reviews: Better Title for Herzog's Newest Play BELLEVILLE in its World Premiere at Yale Rep Might be Bewilderingville

October 31, 2011

Doctor Without Borders Zack (Greg Keller) and his yoga instructor/actress wife Abby (Maria Dizzia) seem like a typical, cozy American couple living in their Paris apartment, but theatergoers who really want any part of typical or cozy won't find it in this world premiere of BELLEVILLE, by Amy Herzog, commissioned by Yale Rep.
---
BWW Reviews: There's a Bleeping Good Play About Love, Loyalty, Relationships Behind the Profanity of THE MOTHERF**KER WITH THE HAT

October 24, 2011

Here in Hartford, it's worth the trip for the excellent, humorous play and a stellar performance turned in by Royce Johnson as Ralph.
---
BWW Reviews: Real World Meets Reel World in Slick CITY OF ANGELS at Goodspeed

October 24, 2011

Darko Tresnjak, Hartford Stage's new artistic director, helms a stylish production of the complicated murder-mystery musical CITY OF ANGELS for Goodspeed Musicals, starring Nancy Anderson, Burke Moses and a fabulous set designed by David P. Gordon.
---
BWW Reviews: Things Look Different when You See Them from the FLIPSIDE

October 18, 2011

Things aren't always the way they look, and they might not be anything like you think, unless you can see them from the other side.
---
BWW Reviews: Over-the-top Performances By Kids Propel OVER THE TAVERN

October 18, 2011

Catholic dogma might not rule the life of 12-year-old Rudy Pazinski, who to the horror of his parents and teacher-nun announces his decision to forgo Confirmation while he shops around for a religion, but Over the Tavern, Tom Dudzick's play opening the 21st season for Seven Angels Theater in Waterbury definitely is a good work with outstanding performances by the young people starring in it.
---
BWW Reviews: THE MARVELOUS WONDERETTES - Two Blasts from the Past Stir Up Memories, Music, Fun

October 12, 2011

It's 1958 and The Marvelous Wonderettes, an all-female vocal group, is entertaining at the Super Senior Prom.
---
BWW Reviews: Times Gone By Might Be the Present in Sarah Ruhl's New Version of Chekhov's THREE SISTERS

September 28, 2011

Just like the THREE SISTERS who find their way of life fading away, so many versions of Anton Chekhov's play find themselves forgotten in the face of modern theater. Not so, however, with Yale Rep's co-production with Berkeley Rep Theatre, for which playwright Sarah Ruhl finds a memorable balance between the classic and modern audiences.
---
BWW REVIEWS: Waiting in the Wings Takes Center Stage in THE UNDERSTUDY at TheaterWorks

August 18, 2011

What should be a simple 'put in' for a new understudy turns into a rehearsal from hell complete with romantic liaisons, life-changing movie deals, malfunctioning intercoms and a pot-smoking crew member that collectively make the bizarre Kafka play the characters are working on seem like a psychological breeze in comparison in Theresa Rebeck's delightlful comedy The Understudy playing at Hartford's TheaterWorks.
---