Kristen Hirsch Montag - Page 7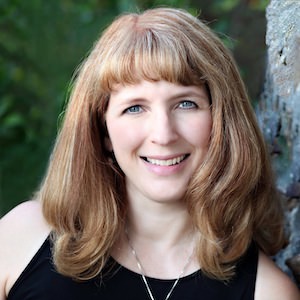 Kristen Hirsch Montag is a senior public relations and communications manager for Meet Minneapolis, Convention and Visitors Association, by day and self-professed theatre geek by night. A busy career keeps her from working onstage these days, but she still finds time to act occasionally in TV/film projects when not attending MSP area productions and touring shows or catching a little Broadway in NYC. She also does freelance PR and sells Mary Kay along with the journalistic pursuits. Interviewing Laura Osnes, Kevin McCollum, Anthony Rapp and Rita Moreno are BWW highlights over the past seven years. Kristen holds a bachelor's degree from Augsburg College in Theatre Arts and Communications.
MOST POPULAR ARTICLES
LAST 365 DAYS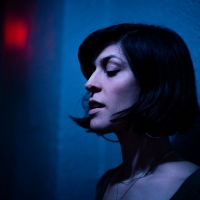 BWW Interview: Dessa of ON THE LINE at 45North
Posted: Jun. 25, 2021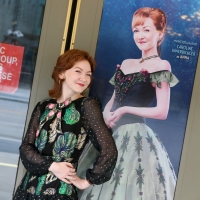 BWW Interview: Caroline Innerbichler of FROZEN at Hennepin Theatre Trust
Posted: Oct. 18, 2021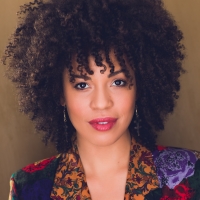 BWW Interview: Sasha Hutchings of OKLAHOMA! at Hennepin Theatre Trust
Posted: Nov. 9, 2021


BWW Interview: Gerri Weagraff of ANASTASIA at Hennepin Theatre Trust
Posted: Dec. 16, 2021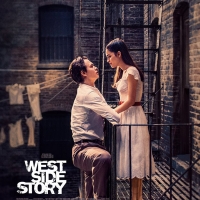 BWW Interview: The Anitas: When WEST SIDE STORY stars spoke with BroadwayWorld MSP
Posted: Dec. 16, 2021


BWW Interview: 6 Questions & a Plug with LITTLE MERMAID'S Alison Woods

October 9, 2015

Taking flight this weekend, Alison Woods' Ariel will be making her name literal in the LITTLE MERMAID at Hennepin Theatre Trust's Orpheum Theatre in Minneapolis.
---
BWW Interview: 6 Questions & a Plug with BROADWAY SONGBOOK OF THE 70s' Randy Schmeling

October 8, 2015

James Rocco and the Ordway's BROADWAY SONGBOOK® series have been seen in this space many times before. Usually, the shows are a virtual musical theatre master class with a local slate of triple threats. This time is no exception but THE 70s SONGBOOK is a slightly different show, just as the decade was a slightly different musical theatre experience. Cue the Disco beat. (Or maybe not!)
---
BWW Interview: 6 Questions & a Plug with SWEENEY TODD's Mark Benninghofen

October 2, 2015

Mark Benninghofen is known to many from years of performances at the Guthrie, on screen and in the ad world but not so much in musicals. Learn more about the man and this musical and get to Latte Da to see it pronto.
---
BWW Review: THE REALISH HOUSEWIVES OF EDINA: A PARODY Puts a Laughable, Local Spin on Reality

October 1, 2015

Even if you are not glued to the boob tube watching the latest exploits of the Real Housewives of wherever, you'll find much to laugh at and with in this local parody of the popular TV series.
---
BWW Interviews: 6 Questions & a Plug with STAGE KISS' Cat Brindisi

July 20, 2015

Cat Brindisi has a familiar name but not just because of her parentage. You've seen her on many area stages and will soon see more from this busy actor who appears in the Guthrie's STAGE KISS. Learn more about her in 6 Questions & a Plug.
---
BWW Interviews: 6 Questions & a Plug with MUSIC MAN's Tony Vierling

June 22, 2015

You are used to seeing the leads in local and touring shows get featured in this space but not as often the 'unsung' heroes of the stage - the ensemble cast who are out there hoofing it show after show. Actor Tony Vierling is filling that role this time and shared some thoughts in 6 Questions & a Plug.
---
BWW Interviews: 6 Questions & a Plug with ONCE's Dani DeWaal

June 22, 2015

ONCE is the show you cannot see just one time -- the popularity is still surging and the national tour is going strong. BWW Minneapolis got a chance to interview actress Dani DeWaal, who plays Girl again. Get to know her more in 6 Questions & a Plug.
---
BWW Interviews: 6 Questions & a Plug with DAMN YANKEES' Tari Kelly

June 17, 2015

Whatever Lola wants... Tari Kelly gets? It would seem so with the resume this talented actor presents as she returns to the Ordway for her fourth production on the Saint Paul stage. Get to know more about her in 6 Questions & a Plug.
---
BWW Interviews: 6 Questions & a Plug with CAMELOT's Tim Rogan

May 11, 2015

Dashing Tim Rogan plays the lover Lancelot, whose passion sets off the end of the fabled CAMELOT, in the new tour galloping to the Ordway's main stage this week. He answers 6 Questions & a Plug before taking the Twin Cities on.
---
BWW Interviews: THE CRUCIBLE's Erik Heger

May 1, 2015

Erik Heger returns to the Guthrie as the man at the center of an Arthur Miller masterwork, THE CRUCIBLE. Directed by Joe Dowling in his final season as Guthrie artistic director, the play can be seen on the Wuertle thrust stage.
---
BWW Interviews: Getting to Know JERSEY BOYS' Drew Seeley

April 24, 2015

Drew Seeley is a singer-actor-songwriter who has had success in film, TV and on stage who plays Bob Gaudio in the current national tour stopping in Minneapolis April 28- May 3, 2015. In 6 Questions & a Plug, we get to know a little about this talented performer.
---
BWW Interviews: HAPPY DAYS are Here Again with Director Joe Hendren

April 18, 2015

Director Joe Hendren talks about HAPPY DAYS - A NEW MUSICAL, which opens April 24 at New Century Theatre in Minneapolis. Based on the popular TV series, this area premiere introduces local audiences to a show that's new and yet feels very familiar.
---
BWW Interviews: BROADWAY SONGBOOK's Kersten Rodau, PhD in Twin Cities Theatre?

April 15, 2015

Kersten Rodau is a well-known performer in the Minneapolis-Saint Paul theatre scene with countless shows to her credit, but perhaps she's earned her PhD in musical theatre by being a cast member of seven of the Ordway Center's BROADWAY SONGBOOK series.
---
BWW Preview: The ILLUSIONISTS at the Ordway Center

March 25, 2015

The Ordway presents an unusual and box-office smashing show now through March 29 that is not the usual song and dance.
---
BWW Reviews: DIRTY ROTTEN SCOUNDRELS - THE MUSICAL at the Old Log

March 23, 2015

A fast, fun, flirtatious farce that takes place in the French Riviera is perfectly suited to take audiences away from it all in the Twin Cities out to the Old Log Theater for a little spring break.
---
BWW Interviews: MR. BURNS, A POST-ELECTRIC PLAY's Anne Washburn Ponders Pop Culture After the Apocalypse

March 20, 2015

Playwright Anne Washburn describes the inspiration and her thoughts behind the play that will open at the Guthrie Theater March 31, 2015, in this Q&A.
---
BWW Reviews: BEAUTY AND THE BEAST Hits the Right Notes

March 12, 2015

Crowd pleasing BEAUTY AND THE BEAST is reimagined in this production of the 20-year-old musical tale as old as time.
---
BWW Reviews: PIPPIN is High Flying Fun

February 19, 2015

Tony Award-winning PIPPIN is an acrobatic, twisty, flying, leaping, twirling revival that wowed the Orpheum Theatre crowd in Minneapolis and provides thoughtful insight into the thing called life.
---
BWW Interviews: Getting to Know THE COLOR PURPLE's Gary Hines

February 5, 2015

Gary Hines, an accomplished talent who's best known for his 45-year career with The Sounds of Blackness, is music director for the acclaimed run of THE COLOR PURPLE at St. Paul's Park Square Theater. We got to know a little more about this production and Gary in this BWW Interview.
---
BWW Interviews: The Guthrie's MIDSUMMER Queen Christina Acosta Robinson

January 29, 2015

Get to know Christina Acosta Robinson, who plays the two queens in in Joe Dowling's fantastical re-telling of A MIDSUMMER NIGHT'S DREAM on the Guthrie Theater's Wuertele Thrust stage.
---