Kelsey Lawler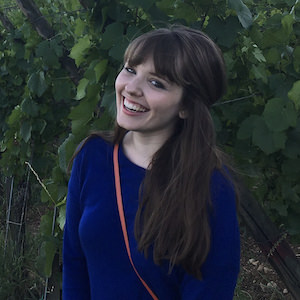 Kelsey Lawler is a copywriter by day and zealot for local theater by night. She earned her BA in Writing Intensive English from Marquette University in 2009, and has been working as an editor, creative & freelance writer, and blogger ever since. Kelsey is thrilled to be doing her part to spread the word about Milwaukee's vibrant performing arts scene.
 
MOST POPULAR ARTICLES
LAST 30 DAYS
LAST 365 DAYS
BWW Review: MURDER ON THE ORIENT EXPRESS is Immensely Enjoyable at the Milwaukee Rep

June 7, 2022

What did our critic think of Murder on the Orient Express at Milwaukee rep? If you're a fan of the "whodunit" genre, Agatha Christie's Murder on the Orient Express is a classic. If you don't already know the identity of the murderer, don't you dare go snooping around the internet to find out -- the reveal is far too delicious, as is this entire Milwaukee Repertory Theater production. 
---
BWW Review: Epic HUNCHBACK OF NOTRE DAME Stuns with Song at SKYLIGHT MUSIC THEATRE

May 24, 2022

This HUNCHBACK is staggering, extraordinary, and masterfully staged. The Skylight has outdone themselves with this season finale.
---
BWW Review: GET HAPPY is a Triumphant Tribute to Judy Garland at the MILWAUKEE REP

May 10, 2022

Close your eyes, and you might think Judy Garland is in the room. Open them, and you might still think she's in the room. Angela Ingersoll is both every-inch a blazing star in her own right and a glorious tribute to one of America's all-time greatest voices. 
---
BWW Review: True Story of THE AMAZING LEMONADE GIRL Will Inspire All Ages at FIRST STAGE

May 9, 2022

Now playing at First Stage, The Amazing Lemonade Girl is based on the true story of Alexandra Flynn Scott, the young girl who started a childhood cancer movement by literally turning lemons into lemonade.
---
BWW Preview: LITTLE WOMEN Musical Prepares to Charm Southeast Wisconsin at Forte Theatre Company

April 21, 2022

The beloved story of Little Women became a Broadway musical in 2005. Now that musical is coming to the Milwaukee area at Forte Theatre Company. Founded by Randall and Brenda Dodge, Forte is on a mission to bring thriving, professional theater to Milwaukee's Southwest suburbs, enriching the lives of the community through high-quality shows and educational programs.
---
BWW Review: RAISIN Brings Heart & Soul to Milwaukee's Skylight Music Theatre

April 14, 2022

For a moving musical portrait of 1950s Black American life, Raisin is certainly one to see.
---
BWW Review: TITANIC THE MUSICAL is Tremendously Spectacular at the MILWAUKEE REPERTORY THEATER

April 11, 2022

Something epic has just set sail at the Milwaukee Repertory Theater. Years in the making and the company's single largest production in their 70-year history, Titanic the Musical is every inch a spectacular, tremendous achievement.
---
BWW Review: Quirky & Hypnotic, PRELUDES Entrances at Milwaukee Opera Theatre

April 4, 2022

Amidst the manic chaos of a broken mind, 'Preludes' proves to be a quirky, beautifully-written piece, lovingly delivered by the team at Milwaukee Opera Theatre.
---
BWW Review: NEW AGE Takes a Hopeful Look at Aging at the MILWAUKEE REP

March 26, 2022

The play is the fruit of the Milwaukee Repertory Theater's New Play Development Program. While other challenging pieces tackle racism or sexism, this one digs into ageism, specifically for women. 
---
BWW Previews: Crazy-Fun BUBBLE BOY is Fit to Burst at BOMBSHELL THEATRE CO.

March 21, 2022

I spoke with Tim Albrechtson, Bombshell's Producing Director, about their upcoming production of Bubble Boy. He shared everything from why this musical is such a great fit for Bombshell Theatre Co. to the little things he hopes audiences notice and take away from this hilarious show.
---
BWW Review: The Milwaukee Rep's MY WAY Celebrates Sinatra & the Great American Songbook

March 10, 2022

The cast does right by Old Blue Eyes, bringing a perfect blend of reverence, theatricality, and their own interpretations to the tunes of My Way. There isn't a story to hang your hat on, rather the foursome seamlessly presents song after toe-tappin', swoon-worthy song. 
---
BWW Review: Big Love for AS YOU LIKE IT at the Milwaukee Repertory Theatre

February 21, 2022

At the crossroads of the Bard and Beatlemania lies the fantastic As You Like It. Full disclosure: I'm smack-dab in the middle of the target audience, where the Shakespeare-loving (or at least willing) meet Beatles fans. But I believe this genre-mashup would be terrific fun for anyone. The show takes a classic Shakespearean rom-com and threads Beatles songs throughout. And yes, it totally works.
---
BWW Review: ANTONIO'S SONG/I WAS DREAMING OF A SON is Powerful Poetry at the MILWAUKEE REP

February 3, 2022

The Milwaukee Rep welcomes theater back into the Stiemke Studio with Antonio's Song/I Was Dreaming of a Son by Dael Orlandersmith and Antonio Edwards Suarez, directed by Mark Clements. The Rep describes the play as a 'poetic journey of a dancer/artist/father questioning the balance of his passions -- art, culture, family.'
---
BWW Review: 9 Reasons to See TONI STONE at the MILWAUKEE REPERTORY THEATER

January 17, 2022

After a delayed opening, Toni Stone is finally game-on at the Milwaukee Repertory Theater. Directed by Tinashe Kajese-Bolden, it's the biographical telling of the first woman to go pro in baseball's negro leagues, Marcenia 'Toni' Stone. Hers is a story of overcoming the odds and shattering expectations. Toni Stone, written by Lydia R. Diamond, was declared the Best New Play of 2019 by the Wall Street Journal.
---
BWW Review: PIANO MEN Brings the Piano Bar to the Milwaukee Rep Cabaret

January 12, 2022

A 90-minute confection. That's what Milwaukee Rep Artistic Director Mark Clements lovingly calls his Piano Men creation, now on stage in the Stackner Cabaret. The show is fully request-driven and unplanned -- part music revue, part piano bar. Not sure if piano bars are your thing? Trust the experience. It's loads of fun.
---
BWW Review: FUNNY GIRL is a Terrific First for BOMBSHELL THEATRE CO.

January 8, 2022

A lot of love and hard work went into this production, and if this cast keeps doing what they're doing, they're on track to charm audiences throughout their two-weekend run.
---
BWW Review: A CHRISTMAS CAROL is a Festive Hug at the MILWAUKEE REP

December 7, 2021

It had been a staggering 701 days since the Milwaukee Rep's last performance of A Christmas Carol, but this holiday tradition is back at the Pabst and as fantastic as ever. From old friends to new faces, the ever-impressive scenery to lush costumes, this whole production, adapted and directed by Mark Clements, feels like a festive hug -- a warm and comforting welcome to usher in the holiday season.
---
BWW Review: A CHARLIE BROWN CHRISTMAS is Fun & Festive at FIRST STAGE

November 22, 2021

'Isn't there anyone who knows what Christmas is all about?' Sure, Charlie Brown, I can tell you what Christmas is all about: families making memories together, talking about what the holiday season means to them, and showing those on the sidelines a little love, care, and attention. If your holiday tradition includes an afternoon of seasonally-inspired theater, A Charlie Brown Christmas at First Stage is a delightfully adorable way to find the festive spirit.
---
BWW Review: LITTLE SHOP OF HORRORS Kills It at SKYLIGHT MUSIC THEATRE

November 21, 2021

An unconventional holiday treat is on stage at Milwaukee's Skylight Music Theatre through January 2nd. Directed by Michael Unger (his first since taking the reins as Artistic Director), Little Shop of Horrors may not tee up glad tidings of comfort and cheer, but a show this fun is equal to the festive task. Little Shop brings joy, humor, astonishment... and a bloodthirsty plant.
---
BWW Review: STEEL MAGNOLIAS Brings Laughter Through Tears to the MILWAUKEE REP

November 15, 2021

This show strikes a perfect emotional balance that steals your heart and splits your sides.
---