Katie Becker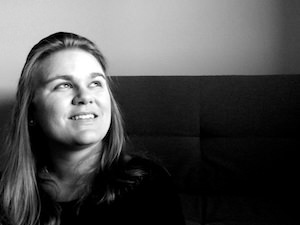 Katie is a designer working on projects throughout the Midwest. While architecture is a form of storytelling, creating the spaces that people will live in and interact with every day; her passion for storytelling extends to writing her own and experiencing those of others through music, theater, and film. Everyone has a story to tell and she can't wait to share the stories of performers and characters that audiences love with BroadwayWorld readers. A theater lover since a young age, she has worked with shows both on and off the stage. Today she tries to absorb as much theater as she can. She also loves to bake, explore new cities through the lens of her camera, and belt out showtunes in her car.

MOST POPULAR ARTICLES
LAST 365 DAYS
BWW REVIEW: No Empty Chairs at Opening Night of LES MISERABLES in Sioux Falls

June 14, 2019

The company of LES MISERABLES kicked off a five-day run in Sioux Falls Wednesday night to a full house of patrons excited to see one of the most beloved shows in theater. LES MISERABLES tells the story of redemption, love, and sacrifice in 19th century France as reformed prisoner Jean Valjean (Nick Cartel) works to make himself into a new man after serving nineteen years in jail under the watchful eye of Inspector Javert (Josh Davis).
---
BWW REVIEW: "Oh, What a Night!" with JERSEY BOYS!

May 22, 2019

JERSEY BOYS follows the true story of 1960s group The Four Seasons; Tommy DeVito (Corey Greenan), Bob Gaudio (Eric Chambliss), Nick Massie (Johnathan Cable), and Frankie Valli (Jonny Wexler). This jukebox musical, with music by Bob Gaudio and lyrics by Bob Crewe, utilizes some of the bands biggest hits to tell the rise and fall of the iconic group of boys from New Jersey; including "Big Girls Don't Cry," "Sherry," "December 1963 (Oh, What a Night)," and "Can't Take My Eyes Off You."
---
BWW REVIEW: Sioux Falls Welcomes SOMETHING ROTTEN! to The Washington Pavilion.

April 24, 2019

SOMETHING ROTTEN! kicked off a three-night run in Sioux Falls, SD Tuesday night, which just so happen to also be William Shakespeare's 454th birthday. What a great way to celebrate Shakespeare!
---
BWW REVIEW: Good Night Theatre Collective Brings Drama, Suspense, and Laughs with Premier of DAYTIME: A SOAP OPERA MUSICAL

April 8, 2019

The Good Night Theatre Collective debuted the new original musical DAYTIME: A SOAP OPERA MUSICAL this weekend. The show takes audiences into the world of a 1980s daytime soap opera where the drama behind the scenes is just as sensational as what's on the screen. Luke Tatge tackles the book, music, and lyrics to the new original show that delightfully leans into dramatic soap opera tropes from the get-go.
---
BWW Review: SPAMALOT Delivers the Laughs in Sioux Falls

February 27, 2019

Winter blues starting to hit? Tired of the endless cold, snow, and grey skies? Need a laugh? Then get yourself over to The Washington Pavilion for the last two performances of Monty Python's SPAMALOT. This show will have you laughing from beginning to end and have you looking on the brighter side of life! Eric Idle (book, music, and lyrics) and John Du Prez (music) take the jokes everyone knows and loves from the original screenplay of Monty Python and The Holy Grail movie and add a uniquely Broadway flair to the classic story.
---
BWW REVIEW: Get to Know the Strength within THE KING AND I

January 30, 2019

The national tour of THE KING AND I kicked off a three-night run in Sioux Falls, SD on Tuesday night and while it may have been a bitter -20 degrees outside, inside the audience was transported back to hot and tropical 1860s Siam where even the idea of snow was laughable to the children of the King.
---
BWW Review: Nothing "Bah, Humbug!" about SECT's A CHRISTMAS CAROL

December 2, 2018

No holiday season is complete without a viewing of the holiday classic A CHRISTMAS CAROL by Charles Dickens. Sioux Empire Community Theatre's (SECT) staging of the festive show opened on Thursday night at The Orpheum Theatre in Downtown Sioux Falls.
---
BWW Review: ELF THE MUSICAL Brings the Holiday Spirit to Sioux Falls

November 24, 2018

With the turkey eaten and the black Friday deals purchased, Thanksgiving is officially in the rearview mirror and it's onward towards Christmas! ELF THE MUSICAL kicked off a three day run at The Washington Pavilion on Friday evening, bringing Christmas cheer to Sioux Falls the best way they know how, by 'singing loud for all to hear.'
---
BWW Review: Re-Discover the Importance of Your Imagination with FINDING NEVERLAND

October 17, 2018

'Once upon a time….'  These four little words are the beginning to some of the most beloved stories filled with dreams, love, and adventure. Thursday night they were the beginning to two and a half hours of theater filled with dreams, love, and adventure as The Washington Pavilion kicked off their 20th season with FINDING NEVERLAND.
---
BWW Review: Discover the dream within JOSEPH AND THE AMAZING TECHNICOLOR DREAMCOAT

September 30, 2018

Sioux Empire Community Theatre (SECT) kicks off season 16 this weekend with the colorful favorite JOSEPH AND THE AMAZING TECHNICOLOR DREAMCOAT. A beautiful reminder to audiences that what makes you different makes you special; a message more important today than ever before.
---
BWW REVIEW: Good Night Theatre Collective is back with their BRITISH INVASION CABARET

September 16, 2018

Downtown Sioux Falls saw an invasion Thursday and Friday night - a British Invasion that is - as Good Night Theatre Collective kicked off their third season with their British Invasion Cabaret featuring artists from across the pond.
---
BWW Review: Lots of Heart to be Found in THE HEART PLAY

August 20, 2018

Monstrous Little Theatre Company (MLTC) kicked off their 2018-2019 season Thursday night with a staged reading, and the Sioux Falls debut, of THE HEART PLAY by Matthew Stoffel.  THE HEART PLAY is the story of the Hagen family as they cope with the reality that family matriarch, April (Cindy Bakke), is dying of heart disease.  When April is denied placement on the heart transplant list her three sons, Drake (Casey Ring), Ben (Nick Suridis), and Sam (Matt Smith), attempt to find another way of getting their mother the new heart she needs to survive.
---
BWW Review: Bare Bodkins Theatre Company brings Shakespeare to life with A MIDSUMMER NIGHT'S DREAM

July 14, 2018

Bare Bodkins Theatre Company brought Athens to Sioux Falls, SD in a staging of A MIDSUMMER NIGHT'S DREAM at Falls Park.  It may have been a blistering 95-degree night but that didn't stop theater goers from coming out for this enjoyable performance of a Shakespearian classic.
---
BWW Review: Feel the love with Good Night Theatre Collective at PRIDE: THE LOVE CABARET

June 17, 2018

Good Night Theatre Collective kicked off Pride weekend in Sioux Falls with their last cabaret show of season 2, PRIDE: The Love Cabaret. Thursday's sold out show featured songs written or performed by LGBTQ artists.
---
BWW Review: Good Night Theatre Collective Brings the Nostalgia with ONE-HIT WONDERS CABARET

April 16, 2018

This past weekend Good Night Theatre Collective hosted their fourth cabaret show of the season presenting songs known for being One-Hit Wonders. The show definitely brought the nostalgia for members of the audience, bringing back those old favorites from days gone by that left you singing for weeks and then were never heard of again.
---
BWW Feature: Leslie Odom, Jr. Plays Larson Memorial Concert Hall

March 12, 2018

Tony and Grammy Award winning performer, Leslie Odom, Jr., visited Brookings, SD this weekend to perform a medley of songs as part of South Dakota State University's Woodbine Productions.
---
BWW Review: CHICAGO Rocks Sioux Falls

March 7, 2018

The Washington Pavilion was filled with razzle and dazzle Tuesday night as CHICAGO made its latest tour stop in Sioux Falls as part of its 20th anniversary tour.
---
2018-19 PAVILION PERFORMANCE SERIES Announced at Washington Pavilion

February 26, 2018

The Washington Pavilion has announced their 2018-19 Pavilion Performance Series line up! As part of its 20th performing arts season, the Washington Pavilion has selected an amazing collection of new and returning favorite productions.
---
BWW Review: THE SOUND OF MUSIC National Tour Filled with Favorite Things

February 24, 2018

THE SOUND OF MUSIC National Tour kicked off a three night run in Sioux Falls, SD on Friday night at The Washington Pavilion, with plenty of memorable moments to add to anyone's list of favorite things about this timeless production.
---