Joseph Melnicoff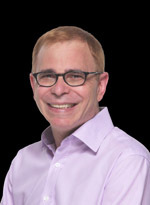 Joseph Melnicoff was born in Philadelphia, and his love affair with the theater began when his parents took him to see the great Ethel Merman in Annie Get Your Gun when he was eight. He is currently working on a book, Poetry Set to Music: the Lyrics of Musical Theatre, and has plans to launch an internet series that will discuss and critique musical theatre. Joseph covers the theater scene in the Dallas/Fort Worth, Texas area (commonly known as the "Metroplex" ) for dallas.broadwayworld.com. He has a Bachelor's Degree in American Studies from Boston University and holds an MBA from Drexel University. Headshot by Mike Morgan Photography

MOST POPULAR ARTICLES
LAST 365 DAYS
BWW Reviews: LUCIFER DESCENDING - A Modern Morality Play at MBS Productions

October 18, 2010

MBS Productions presents Lucifer Descending, a modern morality play with a fascinating premise.
---
BWW Reviews: Beautiful Moments of Theatre on Display at WaterTower's OUR TOWN

October 4, 2010

WaterTower theatre mounts Thornton Wilder's classic play with fine, unmannered performances in a production marked with technical distinction.
---
BWW Interviews: Tyce Green on Where He's Been and Where He's Headed

September 29, 2010

Although new to the Dallas/Fort Worth Theatre Scene, young performer Tyce Green has already been cast in three major productions. He shares with us his past triumphs, how he got there, and where he'd like to go in the future.
---
BWW Reviews: THE FULL MONTY Has The Goods at Theatre Arlington

September 27, 2010

Theatre Arlington presents an enjoyable production of The Full Monty with several outstanding performances in supporting roles.
---
BWW Reviews: Casa Manana's THE SOUND OF MUSIC

September 16, 2010

Casa Manana presents a simply splendid production of Rodger and Hammerstein's classic musical, The Sound of Music.
---
BWW Reviews: FORBIDDEN BROADWAY'S GREATEST HITS is Stupendous Fun at Uptown Players

August 17, 2010

Uptown Players' production of 'Forbidden Broadway's Greatest Hits' is a series of parodies of Broadway musicals and is long on entertainment, laughs and excellent performances.
---
Theatre of Love: The Perfect Valentine's Day Treat

February 4, 2007

MBS Productions presents Theatre of Love, a Valentine's Day gift all about romance.
---
Garland Civic Theatre Offers Stylish 'Pride and Prejudice'

January 30, 2007

Pride and Prejudice at Garland Civic Theatre sparkles with Jane Austen's wit and stylish performances.
---
Touching Comedy Highlights WaterTower's 'Humble Boy'

January 25, 2007

WaterTower Theatre displays a magnificent comedy about family relationships, Humble Boy.
---
'Private Eyes' Detects Humor In Absurd Situations

January 22, 2007

Rover Dramawerks presents Private Eyes, a fascinating absurdist look at lies and infidelity.
---
Theatre Three Unveils Inside Look at West German 'Democracy'

January 12, 2007

Theatre Three presents Democracy, an interesting inside look at West German politics under Willy Brandt's leadership.
---
Broadway With A Different Twist And Some Success At Uptown

January 6, 2007

Broadway Our Way: Dirty Rotten Divas bends the genders at Uptown Players with limited success.
---
Forever Plaid Still Entertains On Revisit At FMPAT

December 17, 2006

A revisit to Flower Mound Performing Arts Theatre confirms that Forever Plaid still makes for high entertainment.
---
The Santaland Diaries: Sharp Comedy With Notable Performance

December 13, 2006

WaterTower Theatre mounts the naughty but nice The Santaland Diaries, a one-character comedy with a masterful performance by Ted Wold.
---
WaterTower Theatre Mounts Incandescent 'Happy Holi-Divas!'

December 11, 2006

WaterTower Theatre presents the dazzling holiday concert Happy Holi-Divas!
---
Humor Abounds At CTD's 'The Last Night of Ballyhoo'

December 5, 2006

The Contemporary Theatre of Dallas' production of The Last Night of Ballyhoo is stuffed with laughs.
---
Theatre Britian Presents Cinderella as British Holiday Panto

November 26, 2006

Theatre Britain presents Cinderella, a traditional holiday British panto with winning results.
---
Amy Stevenson Introduces Talent To Dallas Cabaret Audiences

November 22, 2006

Amy Stevenson introduces Dallas talent new to the cabaret scene in 'Mama's Party.'
---
Pianist/Vocalist Michael Gott On His Music and Career

November 21, 2006

Dallas Entertainer Michael Gott discusses his music, career and life.
---
Holiday Season Is Played For Laughs In 'Mrs. Bob Cratchit'

November 21, 2006

Richardson Theatre Centre presents Christopher Durang's irreverent Mrs. Bob Cratchit's Wild Christmas Binge, a wacky look at the Holiday Season.
---