Jane Horwitz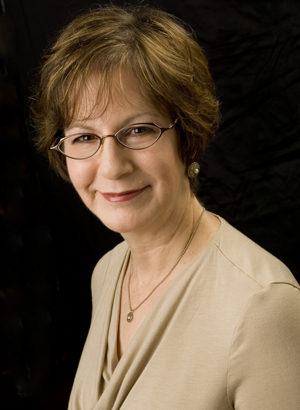 Jane Horwitz appears as a theater reviewer on Washington, D.C. PBS affiliate WETA's "Around Town" arts segments. 
Horwitz wrote the "Backstage" column for The Washington Post's Style section for 14 years, covering the Washington area theater scene in feature stories and interviews. Her column The Family Filmgoer ran every Friday in The Washington Post for 23 years, and was syndicated for 20. She covered Theater for Young Audiences (TYA) in The Washington Post from 2014 - 2019.   She has written freelance theater reviews for The Washington Post and for Washingtonian magazine's website and still does freelance film reviews for The Washington Post.    
A Chicago area native, Horwitz earned her bachelor's degree from Stanford University and received a master's degree from Northwestern University's Medill School of Journalism. She began her career in radio as a reporter/newscaster in Springfield, Illinois, then joined the news department at WFAA-TV, the ABC affiliate in Dallas/Fort Worth. After eight years as a reporter and film/theater critic there, she relocated to Connecticut, and then to the Washington, D.C. area. She appeared on WTTG TV's "Ten O' Clock News" in Washington as a theater and film critic for four years, co-hosted "The Moviegoing Family" on The Learning Channel and became a panelist on WETA's "Around Town" -- when it was still a weekly half-hour show -- before starting her print career. 
She proposed and began writing "The Family Filmgoer" column for The Washington Post in 1993, beating the New York Times's "Taking the Children" feature to the punch. "The Family Filmgoer" went into syndication the following year.
In the 1990s, Horwitz was heard Friday afternoons on National Public Radio affiliate WETA-FM in a weekly film chat segment called "Talking Pictures," which ran for six years.
Horwitz produced and hosted two pilot movie review programs called "Chicks on Flicks." Funded with a grant from the DC Commission on the Arts, the show aired on WHMM (now WHUT) TV, Ch. 32, and featured a panel of female critics.
MOST POPULAR ARTICLES
LAST 30 DAYS
LAST 365 DAYS
BWW Review: THUMBELINA at Imagination Stage

February 19, 2020

We may live in a high-tech age, but little ones still love to draw and make stuff with paper, paste and crayons. And that low-tech delight is exactly what fuels Thumbelina at Imagination Stage, with its interweaving of hand and shadow puppets, paper cut-outs, hand-drawn animation and real actors.
---
BWW Review: DON'T LET THE PIGEON DRIVE THE BUS (THE MUSICAL!) at Kennedy Center

November 28, 2019

The giggles and guffaws zoom along at top speed, even as the bus breaks down in this genuinely riotous adaptation of Mo Willems' 2003 Caldecott-awarded picture book, Don't Let the Pigeon Drive the Bus!
---
BWW Review: THE VELVETEEN RABBIT at Adventure Theatre

November 20, 2019

This veddy British tale of the undying love between a child and her lop-eared, sawdust-filled velveteen rabbit is a storybook treat to look at --  pretty enough to honor the classic children's book on which it is based and well played by a cast adept at posh British accents and lots of hopping. 
---
BWW Review: KID PRINCE AND PABLO at Kennedy Center

October 24, 2019

This rap-infused, woke update of Mark Twain's The Prince and The Pauper, a world premiere theater piece for young audiences commissioned by the Kennedy Center, has many charms and much humor, even if it goes more than a little heavy on the agitprop for audiences under the age of 10.
---