Chris Struck - Page 2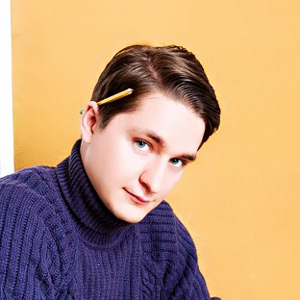 Novelist, Christopher M. Struck's (aka Chris Struck, C. M. Struck) next novel, 8, releases early 2021. He debuted with Kennig & Gold, published by BHC Press in June 2019. Today, he can be found reviewing and interviewing for Broadway World after two and a half years with Cabaret Scenes.
Prior to moving to New York City, Chris received 6 degrees, traveled to 19 countries, taught at 3 universities, and studied 2 foreign languages.
MOST POPULAR ARTICLES
LAST 30 DAYS
LAST 365 DAYS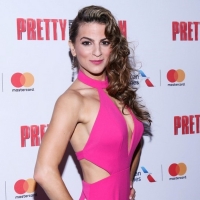 BWW Review: Renee Marino At The Green Room 42
Posted: Oct. 3, 2019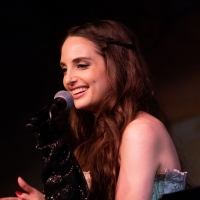 BWW Review: Alexa Ray Joel at Cafe Carlyle
Posted: Oct. 3, 2019


BWW Review: CONSTANTINE MAROULIS Plays the Last 'Broadway at Birdland' Before Broadway Goes Dark (Temporarily)
Posted: Mar. 15, 2020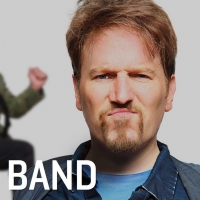 BWW Review: Dan Finnerty and THE DAN BAND thrill at Joe's Pub
Posted: Nov. 2, 2019


BWW Review: THE ANDERSON BROTHERS PLAY COLE PORTER at Birdland Theater

December 8, 2019

Prepare yourself for more good things to be said about the Anderson Brothers. The twins took on Cole Porter this time for a fun show combining historic facts with numbers written by the 'millionaire, Episcopalian, born in Peru, Indiana' The Anderson Brothers created a unique atmosphere for their show by deviating between instrumental-only music and songs performed alongside singer, Yaala Ballin.
---
BWW Review: WAYNE TUCKER AND THE BAD MOTHA'S Capture Hearts at Birdland Theater

December 7, 2019

A talented trumpeter, Wayne Tucker brought a series of favorites from his earlier CDs along with new numbers from upcoming recordings to Birdland Theater. In his element, Tucker, alongside his solid band, the Bad Motha's, had the crowd settling in for a serene evening of delectable jazz numbers.
---
BWW Review: Natalie Douglas Tributes Joni Mitchell at Birdland Jazz Club

December 1, 2019

Natalie Douglas finds a way to make the audience the focal point yet enjoys the limelight. One of the best performers to regularly star on the Birdland stage. In her latest Tributes show, Douglas paid homage to Joni Mitchell, while exuding the same charming, sweet, and wonderful aura that's made each tributes show so fantastic.
---
BWW Review: PAULA WEST Perfects Jazz at Dizzy's Club

November 24, 2019

With the dim outline of Central Park behind her, Paula West lounged on a wooden stool, tilted a smile at the crowd, and let her classic, mystical voice seduce her adoring audience. West made the art of Jazz seem natural as words and melody blended beautifully to create experiences unique to the evening.
---
BWW Review: GEORGIA STITT AND FRIENDS impress at Birdland Jazz Club

November 23, 2019

Georgia Stitt joined Broadway at Birdland, this past Monday night to showcase some of her favorite work and some of her favorite friends. Joined by Jessica Vosk, and two-time Tony nominee, Kate Baldwin, among others, Stitt led a wonderful show with a positive message.
---
BWW Review: Alan Wiggins and Nathan Salstone take lead in 54 SINGS MAROON 5 at 54 Below

November 17, 2019

54 Below consistently celebrates music and features rising talent, including some of my consistent favorites, Danny Quadrino, Nathan Salstone, and Morgan Reilly. Alan Wiggins and Marcus Paul James, however, highlighted this fun, good vibes tribute show with unique arrangements of classic Maroon 5 hits by Luke Williams.
---
BWW Review: Becky O'Brien shows off in A GARLAND FOR JUDY at Laurie Beechman Theatre

November 11, 2019

Comfortable on the stage, Becky O'Brien is the latest talent tv show success story (via Britain's Got Talent) to take her show on the road. She's confident, charming, and showcasing the career of Judy Garland in her debut cabaret in NYC.
---
BWW Review: Laura Osnes shines again in her REPERTOIRE ROULETTE at Birdland Jazz Club

November 9, 2019

Every time Laura Osnes makes an appearance, the audience has learned to expect the highest level of detail and ability on Broadway today. Her latest performance of Repertoire Roulette at Birdland Jazz Club yet again showcases brilliant moments of her career while creating new ones.
---
BWW Review: Nicole Zuraitis hypnotizes Jazz fans at Birdland Theater

November 7, 2019

Bringing her Grammy-nominated Jolene back to Birdland Nicole Zuraitis sets the standard for Blues. Along with Inbar Paz, Dan Pugach, and Dave Stryker, she turns the melancholic into something hypnotic with classics like 'Ode to Billy Joe' and 'Reverie' while bringing life to her own original songs.
---
BWW Review: Dan Finnerty and THE DAN BAND thrill at Joe's Pub

November 2, 2019

On November 1st, 2019, The Dan Band lit up Joe's Pub once again with laughter and thumping bass lines. A well-documented and hilarious run of gig band appearances at on-screen weddings, Bar Mitzvahs and the like has created stage king, Dan Finnerty. The result? A once-in-a-lifetime experience for those lucky enough in the audience to play along.
---
BWW Review: The 30th Anniversary Of The New York Cabaret Convention Celebrates Women Writers At The Rose Theater

October 30, 2019

Day one of the 2019 Cabaret Convention presented by the Mabel Mercer Foundation featured Deborah Grace Winder hosting, 'The Sunny Side of the Street: Celebrating Dorothy Fields & Great Women Songwriters' starring Christine Andreas, Karrin Allyson, and more!
---
BWW Review: Eric Michael Gillett 'STOPS THIS TRAIN' at The Laurie Beechman Theatre

October 24, 2019

Eric Michael Gillett seems to describe himself as a sort of enigma who's just come to New York by chance. His latest soul-searching tour returned him once again to that happy place, the stage, where he could share the story of his career using witty retorts and of course, singing (something he's pretty good at).
---
BWW Review: MICHAEL LONGORIA dazzled in 'Like They Do In the Movies' at The Green Room 42

October 13, 2019

Michael Longoria promoted his latest album release with an exciting production of the music from movies and TV past that he's found particularly impactful. It wasn't all tragic love songs as his original (and CD's title) song, 'Kiss me like they do in the movies' spun a hopeful sound.
---
BWW Review: KIM DAVID SMITH at Club Cumming

October 10, 2019

Taking a page from Alan Cumming's book, Kim David Smith turned up for his cabaret in a black suit and top hat recalling Cumming's famous portrayal of the Emcee from Cabaret and the allusions didn't end there as the saucy Aussie brought his A game to Club Cumming.
---
BWW Review: MONKEY TROUBLE: UNLEASHED! at The Duplex

October 9, 2019

Joel B. New has crafted something of seemingly accidental genius. The combination of Monkey Trouble and Unleashed! in the form of Monkey Trouble: Unleashed! equals humor, action, and a lot more romance than you would have expected. Ultimately, fate makes a man who thinks he's a monkey choose: to fight or to love.
---
BWW Review: Rebecca Ruttle at Laurie Beechman Theatre

October 3, 2019

While she also included the necessary ode to Disney and plenty of the requisite Broadway numbers, Ruttle strutted onto stage with the inspired confidence of any 80's power band with Pat Benetar's 'Hit Me with Your Best Shot.'
---
BWW Review: Renee Marino At The Green Room 42

October 3, 2019

To fans of Renée Marino, it must come as no surprise that this Jersey, Italian girl would perform a fantastic set while filling the room with her out-sized personality. Her story to becoming film and stage actress became the thrilling subject of yet another spectacular performance.
---
BWW Review: Alexa Ray Joel at Cafe Carlyle

October 3, 2019

Alexa Ray Joel pushed herself vocally, demonstrated incredible range, and shared well-crafted original songs before the crowd ultimately begged her back for an encore. When she and pianist, Carmine Giglio, were called back up by an adoring audience, she paid Billy and New York the ultimate tribute with a stirring, 'New York State of Mind.' Bravo!
---
BWW Interview: Alexa Ray Joel at Cafe Carlyle

September 29, 2019

Alexa Ray Joel brings a blend of classics and new originals to her latest stint at Cafe Carlyle. She combines tributes to Ray Charles, Nina Simone, and Billy Joel, alongside her latest new songs.
---