BroadwayGirl NYC - Page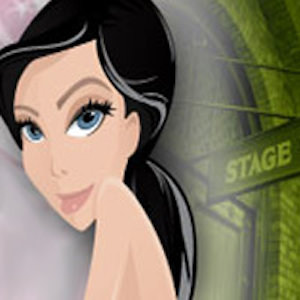 A passionate observer of all things theatrical, @<a href="Http://www.twitter.com/broadwaygirlnyc">BroadwayGirlNYC</a> via her <a href="http://www.broadwaygirlnyc.com/">blog</a> and on Twitter has helped to lead the way of interaction between fans, shows, industry insiders and performers in the brave new world of Showcial Networking. Her unique and positive take on Broadway has broken news, gossip and has helped to shine a light on the ever-growing presence of all things theatrical on Twitter and beyond to her thousands of followers. Along with constant updates, she also pioneered the extremely popular #SingleOnBway campaign which brought together theatre fans in a new and unique way, setting up 'blind dates' as part of a ticket giveaway.
BWW Exclusive: Send Holiday Cheer with Gifts from BC/EFA's 2019 Holiday Collection!

December 6, 2019

It's December, already?! How can that be? Weren't we all just at BC/EFA Flea Market & Grand Auction, and just before that the 2019 Easter Bonnet Competition? How do the years keep flying by faster and faster?
---
BWW Exclusive: Give the Gift of Broadway This Holiday Season with Items from BC/EFA!

December 5, 2018

'It's December again? How did that happen? Where did 2018 go? And more importantly... how am I going to get all of my holiday shopping done?!'
---
BWW Exclusive: 'Tis the Season for Shopping! The 2017 BC/EFA Holiday Gift Guide Has Arrived!

December 11, 2017

It's December, y'all! Time for snow storms, egg nog, those giant ornaments that show up on 6th avenue across the street from Radio City Music Hall.
---
Shop for a Cause with BroadwayGirlNYC's 2016 BC/EFA Holiday Gift Guide!

December 13, 2016

Ice skating in Bryant Park. The lighting of the Rockefeller Center Christmas tree. Seeing the Rockettes at Radio City Music Hall. The holiday windows on 5th Avenue. Fighting crowds at the airport with the promise of family on the other side of a long flight. Curling up with hot chocolate to watch Rudolph the Red Nosed Reindeer for the millionth time. The rich, familiar nuttiness of egg nog.
---
BroadwayGirlNYC's 7 Steps to Nailing it When You Meet Your Favorite Star

January 22, 2016

It could happen when you least expect it: turn a corner or walk into a room and there is your favorite celebrity - not on a stage or screen, but right in front of you, in the flesh. You've always wanted to meet this person! Your friends will be so impressed! This might be the only chance you ever get! You absolutely, 100% can't blow it!!!
---
Shop for a Cause This Year with BroadwayGirlNYC's 2015 BC/EFA Holiday Gift Guide!

December 16, 2015

There's so much to look forward to every December in New York. The tree going up at Rockefeller Center; ice skating in Bryant Park; gorgeous window displays at Macy's and Bloomingdales. For many Broadway fans, the Gypsy of the Year concert and a new Carols for a Cure album mark the start of the holiday season. For me, it really feels like Christmas when I receive my favorite pre-holiday gift: the annual Broadway Cares snow globe. Behold, the 2015 globe:
---
BroadwayGirlNYC's 2014 BC/EFA Holiday Gift Guide

December 16, 2014

The best of this year's Broadway Cares / Equity Fights AIDS holiday gift guide, through the eyes of Broadway's biggest fan.
---
BroadwayGirlNYC's 2014 Tony Awards Drinking Game!

June 7, 2014

You've been asking for it, and here it is! BroadwayGirlNYC's 2014 Tony Awards Drinking Game! Join her ... if you dare!
---
2014 Tony Awards - Super Fan BroadwayGirlNYC's Live Blog!

June 8, 2014

It's BroadwayGirlNYC's FAVORITE day of the year! Follow along as she live blogs and live tweets the 2014 Tony Awards!
---
BroadwayGirl's 2013 Holiday Gift Guide!

December 21, 2013

They say it's the most wonderful time of the year. I can't say I disagree! The holidays in New York City are magical... ice skating at Bryant Park, the huge trees lit up in Rockefeller Center and Lincoln Center, and snow falling softly on Times Square (let's just ignore the black post-snow slush). New shows opening on Broadway just in time for the holiday crowds, and of course... the chance to scour the BC/EFA Holiday Gift Guide to find the perfect items for everyone on your list.
---
The 2013 #TonysDrinkingGame!!!

June 9, 2013

The Tonys are about celebrating the best of Broadway theatre from the past 12 months. And what is America's favorite way to celebrate? By pouring liquids into our mouths!!
---
2013 Tonys - @BroadwayGirlNYC's Live Blog!
June 9, 2013
---
BroadwayGirlNYC: My Tony Nom Reactions Pt. 2

June 2, 2013

The Tony Awards are now less than a month away, and I've really been enjoying revisiting memories, cast albums, and even shows themselves since the nominations were announced! A few days ago I posted my thoughts on the Best Score, Book, Musicals and Plays. Today, here are my feelings in the acting categories.
---
BroadwayGirlNYC: My Tony Nom Reactions pt 1

May 2, 2013

I woke up early to watch the Tony nominations. The categories & nominees were announced so fast I could barely register the names, much less process a reaction or live tweet my thoughts! Now that I've had a couple of days to consider the list, here are my very preliminary thoughts about each of the main categories. (Part 1 of 2!)
---
POLL: Which of Laura Osnes' leading men has been your favorite?

April 6, 2013

Which of Laura Osnes' leading men has been your favorite?
---
BroadwayGirlNYC - #BroadwayValentine

February 10, 2013

This week is Valentines Day, the occasion set aside (by Hallmark or otherwise) to celebrate that which we care about most. And we all know what I care about most...
---
BroadwayGirlNYC: One Night Stand (the film)

January 25, 2013

Have you heard of the 24 Hour Plays? It's a simple concept that is ridiculously complex to pull off. Every year, a big group of actors, playwrights, and directors volunteer a single day -- 24 full hours -- in which they create a night full of original theatre. It started in 1995 as a group of young theatre-makers who set out toput on a show where, as founder Tina Fallon explains, 'opening night and closing night could be at the same time, so our friends would actually show up'.
---
BroadwayGirlNYC: Road Show: Broadway Music for Travel

December 23, 2012

A night in the theatre can seem to go by in an instant. A fabulous cast album can have the same effect - which is why I never travel without an ipod loaded up with lots. I asked via twitter: 'What are your favorite cast albums when you're traveling?' Responses flowed in. Needless to say, I'm not the only one who depends on cast recordings when I have a long trip ahead of me! Depending on my mode of transportation, my listening criteria vary. Here are my favorites!
---
BroadwayGirlNYC: Last-Minute BC/EFA Christmas Shopping

December 16, 2012

The holiday season totally snuck up on me this year. I'm writing this on December 11, just TWO WEEKS before Christmas (and already three nights into Hannukah), and I'm more than a little bit panicked!! Two weeks to do all of my shopping? EEK to say the least. Luckily I have the BC/EFA Catalogue of Giving, which offers hundreds of Broadway-themed gifts, my favorite of which I'll share with you below. Proceeds to the wonderful causes supported by Broadway Cares/ Equity Fights AIDS, which this year includes help for victims of Hurricane Sandy and similar disasters.
---
BroadwayGirlNYC: Brunette Cinderella

November 24, 2012

A debate started up tonight when a tweeter suggested that Cinderella shouldn't be brunette on Broadway.
---