Blair Howell - Page 2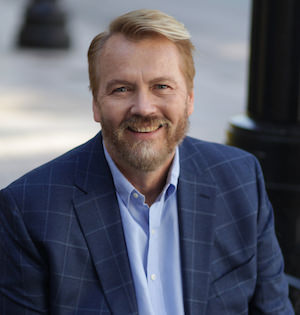 Blair Howell's career is in the professional publishing arena (for more years than he cares to remember), with a longstanding interest in theater. He found it to be great fun to live in New Canaan, Connecticut, with easy access to the Great White Way. But now, Blair lives in Salt Lake City (a long, not interesting story). The much-lamented move has allowed him to be more active in regional theater. He has covered theater and the arts for the Deseret News, Utah's oldest, continuously published metro daily newspaper, and has written for various theater-related national magazines and websites. 
Blair Howell is no longer a contributor to BroadwayWorld.com as of 12/3.
MOST POPULAR ARTICLES
LAST 365 DAYS
BWW Previews: Tony Nominee Will Swenson in SWEENEY TODD at Noorda Center/Utah Rep Staging at Utah Valley University

April 19, 2019

Tony nominee Will Swenson will play the lead role in Stephen Sondheim's SWEENEY TODD in a coproduction by The Noorda Center for the Performing Arts and Utah Repertory Theater Company.
---
BWW Review: A Riveting SWEAT at Pioneer Theatre Company

April 4, 2019

Pioneer Theater Company stages a riveting SWEAT. The production is more than worthy of the drama's credentials as a 2017 Best Play Tony nominee and winner of the year's Pulitzer Prize.
---
BWW Feature: Park City Cabaret Girl Takes Her Popular Show to NYC

March 23, 2019

Park City Cabaret Girl Ellie Gallagher is taking her PC GIRL CABARET nightclub act to New York City's Triad Theatre. The show is Fosse-esque and features Broadway-style songs and show-stopping numbers.
---
BWW Interview: Mary B. Robinson Directs the 'Fascinating, Thought-Provoking and Enlightening' Pulitzer Prize-Winner SWEAT at Pioneer Theatre Company

March 22, 2019

Mary B. Robinson, director of SWEAT at Pioneer Theatre Company, says the Pulitzer Prize-winner contains 'nine characters [that] are created with empathy and humanity, demonstrating the 'curiosity not judgment' mantra of Playwright Lynn Nottage.'
---
BWW Review: Hale Center Theater Orem's NEWSIES Is a Pull-Out-All-the-Stops Spectacle

February 25, 2019

Director Lisa Hall and Music Director Justin Bills show expert work with the large NEWSIES cast at Hale Center Theater Orem. But it's the glittering dances created by Ashley Gardner Carlson that elevates NEWSIES to a true spectacle.
---
BWW Review: COMPANY Comes Alive at University of Utah Theatre Department

February 19, 2019

At the University of Utah, Director Ryan Emmons has a thorough understanding of a Sondheim masterwork and shows stellar work with the eager students. With Music Director Alex Marshall and Choreographer Ellie Hanagarne, COMPANY is thrilling.
---
BWW Review: ONCE at Pioneer Theatre Company Fully Captivates

February 18, 2019

At Pioneer Theatre Company, ONCE is luminous. Working hand-in-glove, Director Pirronne Yousefzadeh and Music Director Tom Griffin have guided the full cast and production team to stage a heart-piercingly beautiful production of the Tony-winning Best Musical.
---
BWW Review: Exceptional Cast Enlivens the Pedestrian HANDS ON A HARDBODY at Wasatch Theatre Company

February 15, 2019

Wasatch Theatre Company takes a drive in HANDS ON A HARDBODY, a mediocre musical turbo-charged by an exuberant and excellent-voiced cast comprised of some of the area's finest musical performers.
---
BWW Interview: Associate Director/Choreographer Jenny Barlow of AN AMERICAN IN PARIS at Hale Centre Theatre Sandy

February 6, 2019

In the lead AN AMERICAN IN PARIS role of Lise, Hale Centre Theatre Sandy Associate Director/Choreographer Jenny Barlow was able to cast Juliet Doherty, 'a world-class ballerina [who is] quite famous in the ballet world.'
---
BWW Interview: Mary Fanning Driggs Is A Pioneer Theatre Veteran, With ONCE Marking Her 22nd Production

February 6, 2019

Her ability to play the accordion helped Equity Actress Mary Fanning Driggs to be cast in ONCE at Pioneer Theatre Company, following 21 other roles she has played on the PTC stage.
---
BWW Previews: The Quirky, Obscure HANDS ON A HARDBODY Premieres at Wasatch Theatre Company
February 3, 2019
---
BWW Feature: Award-Winning New York City Playwright of STRAIGHT Joins Utah Rep for Developmental Staged Reading of His Followup, JUDGING HAYDEN

January 23, 2019

Drew Fornarola, award-winning playwright of off-Broadway hit STRAIGHT, traveled to Utah to coach the cast and production team and participate in talkbacks following Utah Rep's developmental staged seading of JUDGING HAYDEN. He was eager to elicit responses from theatergoers on how to further develop the first publicly performed version of the JUDGING HAYDEN script.
---
BWW Feature: Full Tour Cast of DEAR EVAN HANSEN Surprises Utah Theater Lovers After Group's Excursion to Las Vegas

January 20, 2019

A meeting with a single cast member after Utah Theater Lovers traveled to see the Las Vegas tour of DEAR EVAN HANSEN became a private post-show talkback with the entire tour cast. Megan Guiterrez masterminded the active and influential meetup group, which now boasts more than 1,000 across Utah -- and beyond.
---
BWW Previews: BYU Continues Rare Partnership with Frank Wildhorn, Staging Unique Version of WONDERLAND

January 20, 2019

Composer Frank Wildhorn worked directly with cast of BYU's WONDERLAND. This follows the university's first full-scale production of THE COUNT OF MONTE. BWW interviews Director Tim Threlfall of BYU's Music Dance Theatre program.
---
BWW Review: THE ODD COUPLE at Hale Center Theater Orem

January 11, 2019

THE ODD COUPLE, Neil Simon's standout work, is handsomely staged at Hale Center Theater Orem. Good friends become bad housemates when they find themselves separated from their spouses. Director David Morgan shows a deft ability to keep the antics at a quick pace and brings out the contrasting personalities between Oscar and Felix.
---
BWW Interview: Utah Rep to Stage Development Reading of NYC Playwright Drew Fornarola's JUDGING HAYDEN, After Producing the Playwright's Regional Premiere of STRAIGHT

January 10, 2019

The regional premiere of the Off-Broadway hit STRAIGHT was a major success for Utah Repertory Theater Company, with the production highly acclaimed by reviewers and popularly attended.
---
Feature: BroadwayWorld's Salt Lake City Reviewers Select 2018's Best of Theater

January 2, 2019

1. FUN HOME, Salt Lake Acting Company (saltlakeactingcompany.org) The stirring performances under the expert direction of Jason Bowcutt, who guided the cast from melancholy to zany in a heartbeat, made this premiere production hauntingly moving. Hailee Olenberger was utterly astonishing in the pivotal role of Medium Alison, perfectly capturing the awkward joy of first love and discovery of her sexuality. The live band, assuredly led by David Evanoff, was an additional reason for this reviewer to see FUN HOME three times.
---
BWW Review: Pink, Pink And Nothing But Pink At SLAC's Perfectly Performed PINKALICIOUS

December 5, 2018

At Salt Lake Acting Company, PINKALICIOUS is perfectly presented. And perfectly pink. Shall I say it? Yes, I'll say it: You'll be tickled pink.
---
BWW Review: CAROLINE, OR CHANGE at Good Company Theatre

December 4, 2018

CAROLINE, OR CHANGE is not your typical Broadway musical. Director Teresa Sanderson helped me understand that when she explained at a preview that it was originally conceived as an opera. A chamber opera would be more accurate. And it helps to keep in mind the structure of American short stories so popular decades ago.
---
BWW Interview: Preeminent Music Director Anne Puzey of CAROLINE, OR CHANGE at Good Company Theatre

November 21, 2018

Anne Puzey is arguably Utah's most-in-demand music director, with experience working with Will Swenson, Marin Mazzie, Jason Robert Brown, Benj Pasek and Justin Paul, along with more productions along Utah's Wasatch Front than surely she can count. She's now lending her talents to Good Company Theatre's eagerly awaited production of CAROLINE, OR CHANGE.
---