BWW Review: ONCE at Pioneer Theatre Company Fully Captivates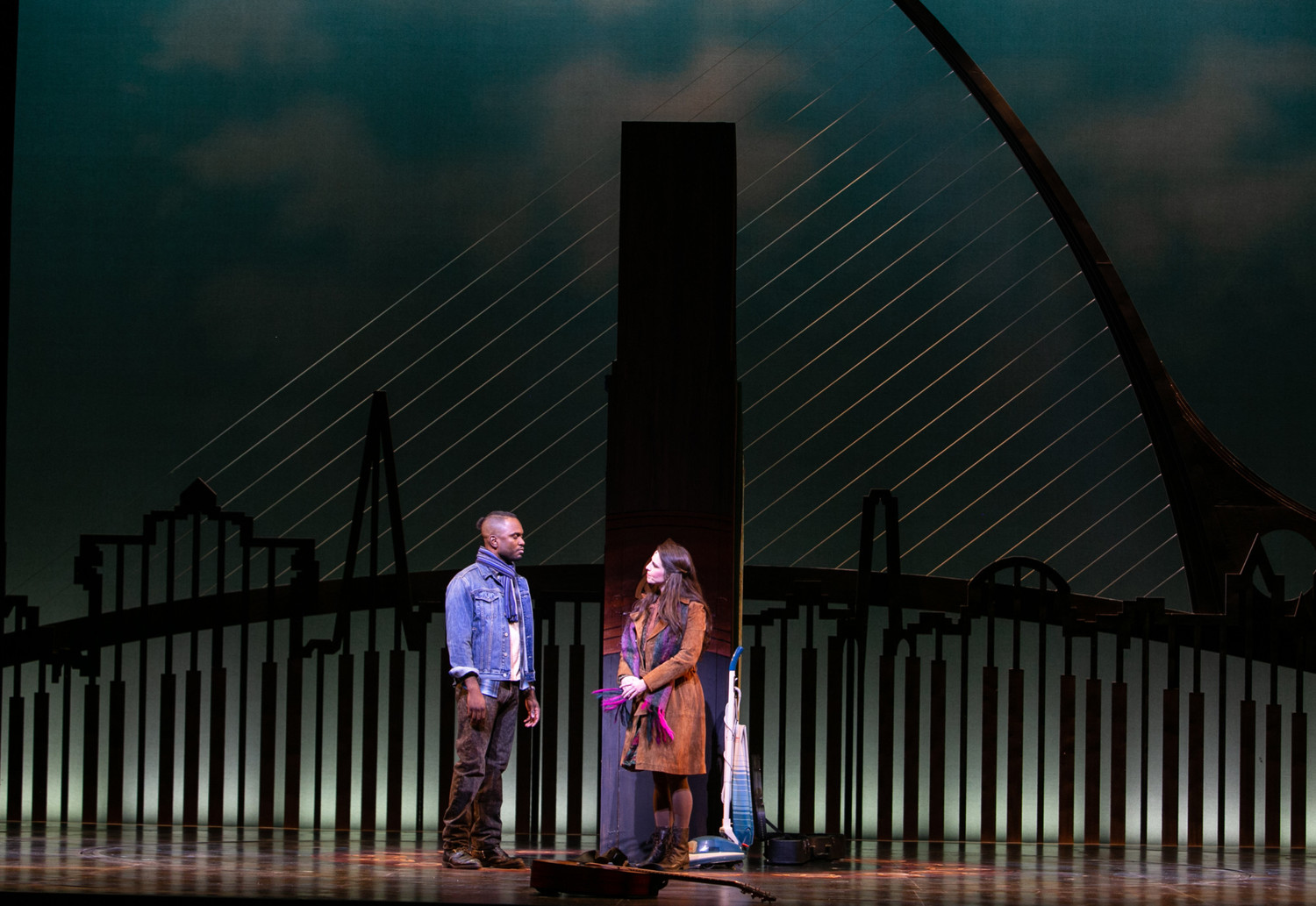 At Pioneer Theatre Company, ONCE is luminous. Working hand-in-glove, Director Pirronne Yousefzadeh and Music Director Tom Griffin have guided the full cast and production team to stage a heart-piercingly beautiful production of the Tony-winning Best Musical.
It's easy to single out Hillary Porter and Roderick Lawrence as Girl and Guy respectively for their stunning performances in the lead roles that carry forward the deceptively simple but deeply complicated boy-meets-girl story. But they also perform so seamlessly with the other expert actors that they are also fully meshed as ensemble members.
ONCE was nominated for 11 Tony Awards and won eight, and remarkably is the only similarly honored Broadway musical with an empty orchestra pit. All accompaniment is played on stage by the actors who must be equally adept at playing musical instruments. There are soaring vocals from the cast members impressively playing guitar, bass, piano, accordion, cello and violin.
An almost love story, ONCE begins with Dublin street busker Guy singing a plaintive song of lost love that is overheard by the classically trained Czech immigrant pianist Girl. The meet-cute concept involves his day job repairing vacuum cleaners with his Da (an appealing Chris Mixon), and she totes a broken Hoover.
"His life's stopped," Girl tells her mother (warmly played by Mary Fanning Driggs). "But he has a good heart."
Turns out Guy's and Girl's hearts are also in need of repair: She has a small daughter and an estranged husband, and he carries a torch for an ex who flew away to New York. They have written songs -- joyous and anguished, heartening and bittersweet -- that reveal their inner lives. And the audience is emotionally captivated as Girl and Guy together recognize the possibilities ahead of them. The score includes "Falling Slowly," which won the Academy Award for Best Song in the big-screen version of ONCE from which this was adapted.
Along with Driggs, the local actors include Weber State student Riley French as Emcee, Hailey Burnham as Girl's six-year-old daughter and Britton Gardner, a Skyline High School senior, on cello. As Girl's fellow Czech immigrant Reza, EJ Zimmerman sizzles in the role.
Credit the Choreographer Lainie Sakakura with the director how each scene efficiently flows on the tastefully used rotating set by Scenic Designer Yoon Bae. Rather than the gimmick of a working bar where audience members could order beverages (apparently a copyrighted aspect of ONCE requiring additional production fees), Bae's wood-grained set beautifully evokes various string instruments indicating the power of music to heal and uplift.