Anthony Hazzard & Scott Stolzenberg
Hi, my name is Anthony Hazzard. I am a Contributing Editor and Digital Marketing Specialist for Broadway World. My love for theatre came alive only a few years ago from my best friend who is a Broadway producer. In just a few years I have become a producer and investor for Lincoln Center, Roundabout Theatre Company and Manhattan Theatre Club. In that time I have seen nearly 150 Broadway and Off-Broadway shows and I am a regular at many Galas, The Tony Awards and Drama Desk Awards. I eat, sleep, and breathe the theatre.

Instagram: #BroadwayWithAnthony
MOST POPULAR ARTICLES
LAST 30 DAYS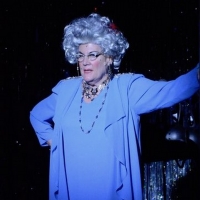 BWW Review: THE FULL MONTY at Argyle Theatre
Posted: Sep. 27, 2019


LAST 365 DAYS

BWW Review: THE PRODUCERS at The Argyle Theatre
Posted: Mar. 28, 2019



BWW Review: THE HUNCHBACK OF NOTRE DAME at The Argyle Theatre
Posted: Nov. 19, 2018



BWW Review: ELF THE MUSICAL at The John W. Engeman Theater At Northport
Posted: Nov. 19, 2018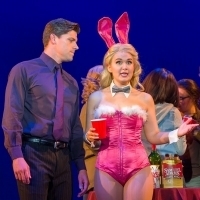 BWW Review: LEGALLY BLONDE at Argyle Theatre
Posted: Jul. 24, 2019



BWW Review: HAND TO GOD at Eastline Theatre
Posted: Feb. 4, 2019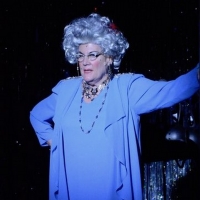 BWW Review: THE FULL MONTY at Argyle Theatre
Posted: Sep. 27, 2019



BWW Review: AIN'T MISBEHAVIN' at Merrick Theatre & Center For The Arts
Posted: Mar. 6, 2019


BWW Review: THE FULL MONTY at Argyle Theatre

September 27, 2019

Once again, Director and Broadway star Evan Pappas enlisted an energetic ensemble full of grandiose voices and enthusiasm to bring another crowd-pleasing musical to Long Island. This time around it's 'The Full Monty' which first premiered on Broadway in 2000. This Terrence McNally/David Yazbek adaptation of the cult classic motion picture was one of the first movies from the late 90's to be musicalized for the stage and definitely one of the better ones.
---
BWW Review: LEGALLY BLONDE at Argyle Theatre

July 24, 2019

Oh my God you guys! Elle Woods is holding court at the Argyle Theatre in Babylon and the jury finds her absolutely adorable! Star Kirby Lunn leads an excellent acting troop with stellar voices in the stage adaptation of the hit movie 'Legally Blonde' now playing through August 25.
---
BWW Review: SATURDAY NIGHT FEVER THE MUSICAL at John W. Engeman Theater

July 18, 2019

Put on your bell-bottoms and hustle your way down to the Engeman Theater where 'Saturday Night Fever The Musical' is electrifying groupies and keeping disco alive! The stage musical based on the 1977 movie starring John Travolta is an entrancing blast from the past and a blissful trip in a radical time machine.
---
BWW Review: THE PRODUCERS at The Argyle Theatre

March 28, 2019

In the smash hit musical 'The Producers,' veteran producer Max Bialystock explains to his accountant/new producing partner Leo Bloom the step by step instructions of producing a Broadway show. He advised to find the worst play ever written, hire the worst actors in town, find the worst director in town, and finally open on Broadway. Luckily, the Argyle Theatre in Babylon Village did just the opposite. They chose one of the best musicals ever written by Mel Brooks as their season closer, gathered a troop of top notch professionals to perform it, and chose Broadway veteran Evan Pappas, the best in the business, to direct it.
---
BWW Review: AVENUE Q at Syosset Cultural Arts Playhouse

March 10, 2019

It's always a joy to take a stroll down 'Avenue Q,' Broadway's Tony Award winning musical soon to be ending a fifteen year run in New York City and currently being presented at the Cultural Arts Playhouse in Syosset. Audiences are still flocking to the numerous productions of this crowd-pleasing sensation popping up all over the globe. The Cultural Arts Playhouse admirably delivers the hysterical 'Sesame Street for adults' musical, faithfully sticking to the original concept and adding it's own special touches here and there keeping it fresh and exciting.
---
BWW Review: AIN'T MISBEHAVIN' at Merrick Theatre & Center For The Arts
March 6, 2019
---
BWW Review: HAND TO GOD at Eastline Theatre

February 4, 2019

Had we known sooner about the Eastline Theatre in Wantagh, we would have made multiple trips to see their hilarious production of 'Hand To God' by Robert Askins. The intimate and quaint space recently housed Broadway's Tony Award nominated comedy and the venue appears to be Long Island's best kept secret tucked away on Wantagh Avenue.
---
BWW Review: ELF THE MUSICAL at The John W. Engeman Theater At Northport

November 19, 2018

You better watch out, you better not cry, you better not pout, we're telling you why, Buddy the Elf is coming to town! In fact, he just opened an effervescent production of 'Elf The Musical' at the John Engeman Theater in Northport.
---
BWW Review: THE HUNCHBACK OF NOTRE DAME at The Argyle Theatre

November 19, 2018

Ring them bells! Director Evan Pappas' lavish production of 'The Hunchback Of Notre Dame' is the newest spectacle at The Argyle Theatre at Babylon Village and crowds are flocking to the timeless tale based on the Victor Hugo novel. A youthful troop of multitalented professionals tell the familiar story of the sensitive monster banished from society who charms its way into those with accepting and loving hearts. No not Elphaba from Wicked nor Shrek or The Elephant Man, but Quasimodo, the underdog locked in the cathedral who spends his life dreaming of a better one.
---
BWW Review: BOEING BOEING at Merrick Theatre & Center For The Arts

October 11, 2018

Dating three stewardesses at the same time seemed like a good idea yet in the Merrick Theatre's crowd pleasing production of 'Boeing Boeing,' all hell breaks loose when flights get cancelled and plane schedules change! (We're sure you can relate!)
---
BWW Review: THE ADDAMS FAMILY at Theatre Three

September 19, 2018

Leave it to Theatre Three in Port Jefferson to turn a snoozer on Broadway into a hit musical comedy on Long Island. Their latest production is 'The Addams Family' and it is funny, fabulous and pure nostalgia! Gomez, Morticia, and all of your favorite creepy crawlies are scaring up Port Jeff and getting their spook on for Wednesday Addams' nuptials.
---
BWW Review: PETER AND THE STARCATCHER at The Argyle Theatre

September 19, 2018

Fly to the Argyle Theatre as fast as you can! Their latest production of 'Peter and the Starcatcher' is the best show on Long Island these days. With a clever book by Rick Elice, expert direction by Amanda Connors, and a troop of the hardest working actors on a local stage, the Argyle's first play with music is pure fairy dust!
---
BWW Review: CABARET at The Gateway Performing Arts Center Of Suffolk County

August 14, 2018

'Cabaret,' the 1966 Broadway hit that made Joel Grey a star, is alive and well at The Gateway Playhouse in Bellport. With a shocking book by Joe Masteroff and a tuneful score by 'Chicago's' John Kander and the late Fred Ebb, 'Cabaret' was alarming when it first premiered and gained momentum in recent years with three major revivals on Broadway. The Gateway's effervescent cast, lead by upcoming Broadway star Josh Canfield, makes this 'Cabaret' an old chum to revisit.
---
BWW Review: RAUNCHY LITTLE MUSICAL at Landmark On Main Street
July 26, 2018
---
BWW Review: WE WILL ROCK YOU at Smithtown Center For The Performing Arts

July 25, 2018

While watching and enjoying 'We Will Rock You,' the latest hit musical at the Smithtown Center For The Performing Arts, you tend to wonder why the show's stars who belt out Queen's greatest hits aren't on Broadway. Gifted performers Andrew Murano and Danielle Nigro delight audiences as they breeze through the rock and roll score and lead a talented troop of young artists to stardom.
---
BWW Review: MEMPHIS at The Gateway

July 18, 2018

It's Memphis, Tennessee and disc jockey Huey Calhoun is showcasing a bright new singer and musical style on his radio show. The hip new sound of Felicia Farrell becomes a hit over the airwaves and the amateur is ultimately headed for stardom. Huey and Felicia's relationship goes from professional to personal and trouble ensues. Romance, racism, and rock and roll all serve as the backdrop for the Gateway Theater's magnificent production of 'Memphis.'
---
BWW Review: HAIRSPRAY at The Argyle Theatre

July 19, 2018

Hey Long Island, welcome to the 60's! The Argyle Theatre in Babylon just opened their second stunning production and it's a cause for celebration. 'Hairspray,' the smash hit 2002 Broadway musical, is back and better then ever. Tracy, Link, Edna, Corny, and all of your out of sight chums from the Hefty Hideaway are gracing the Argyle stage in an exhilarating production, overflowing with high energy and big talent.
---
BWW Review: GODSPELL at Merrick Theatre & Center For The Arts

July 11, 2018

After performing in countless musicals across the island, Jae Hughes finally goes from scene stealer in the ensemble to full fledge star. The Merrick Theatre cast the terrific Hughes as Jesus in their entertaining production of Stephen Schwartz' 'Godspell' and all is right with the world!
---
BWW Review: FOOTLOOSE THE MUSICAL at Cultural Arts Playhouse Syosset
July 10, 2018
---
BWW Review: GUYS AND DOLLS at The Argyle Theatre

May 15, 2018

Another opening, another show, but this time it's at a brand new theater in Babylon Village. No longer will we have to deal with the unpredictable LIRR to see a hit musical, we can see a big Broadway show with big Broadway names both on and offstage right here on Long Island. The radiant and comfy-cozy Argyle Theatre just opened it's doors for the first time with a dazzling production of Frank Loesser's 'Guys and Dolls.'
---
1