Review: THE HUNCHBACK OF NOTRE DAME at The Argyle Theatre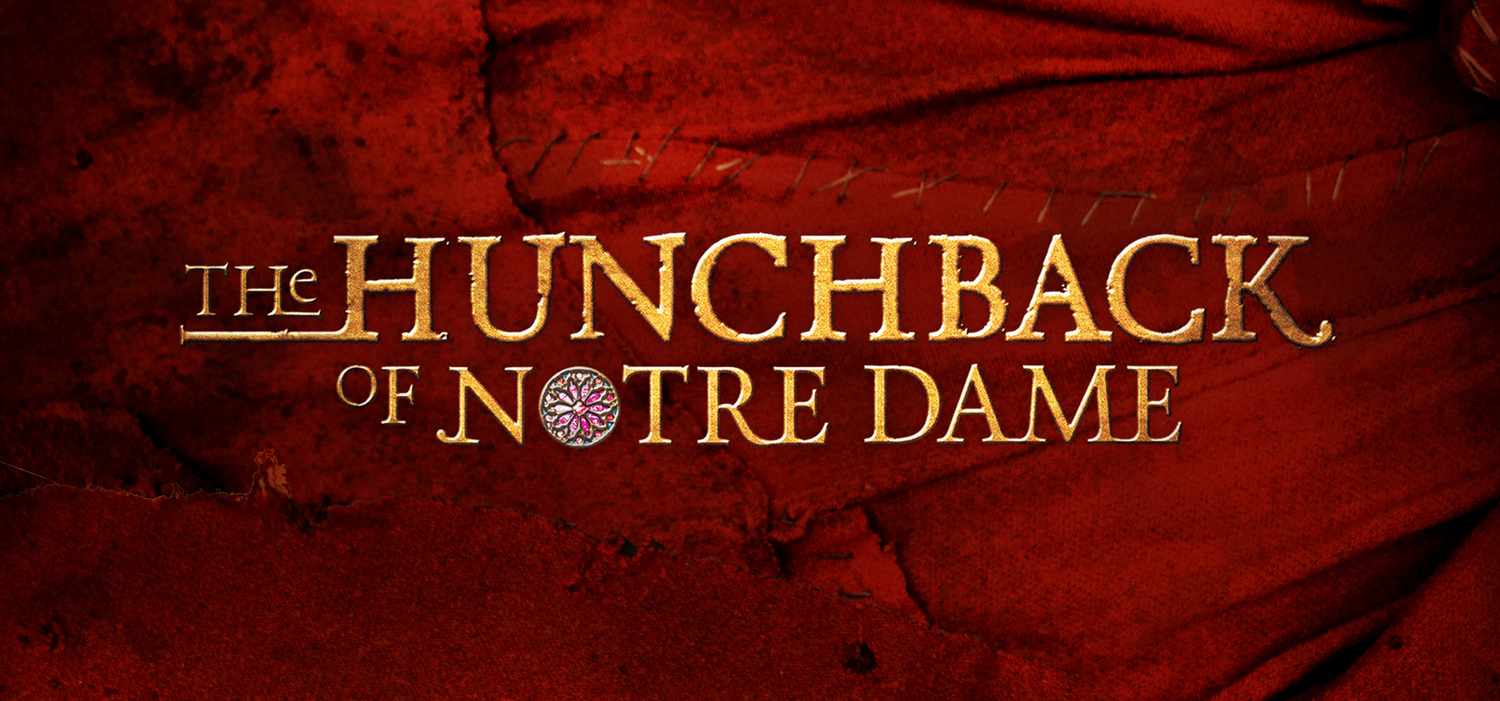 Ring them bells! Director Evan Pappas' lavish production of "The Hunchback Of Notre Dame" is the newest spectacle at The Argyle Theatre at Babylon Village and crowds are flocking to the timeless tale based on the Victor Hugo novel. A youthful troop of multitalented professionals tell the familiar story of the sensitive monster banished from society who charms its way into those with accepting and loving hearts. No not Elphaba from Wicked nor Shrek or The Elephant Man, but Quasimodo, the underdog locked in the cathedral who spends his life dreaming of a better one.
Broadway's Colin Anderson leads an outstanding cast as Quasimodo and awakens the compassion in all of us. Our hearts dropped every time his uncle and primary caretaker Dom Claude Frollo played by the winning Ryan Speakman berated him. Locked in the bell tower for his entire life and forbidden to leave, our hero makes his dream a reality by venturing outside into the cruel world and unfortunately discovering he never should have. A gypsy named Esmerelda who at first causes quite a riot befriends the poor soul and gives him a reason to live. Love triangles, peer acceptance, and ultimate revenge all serve as the life lessons infused in this mind opening musical.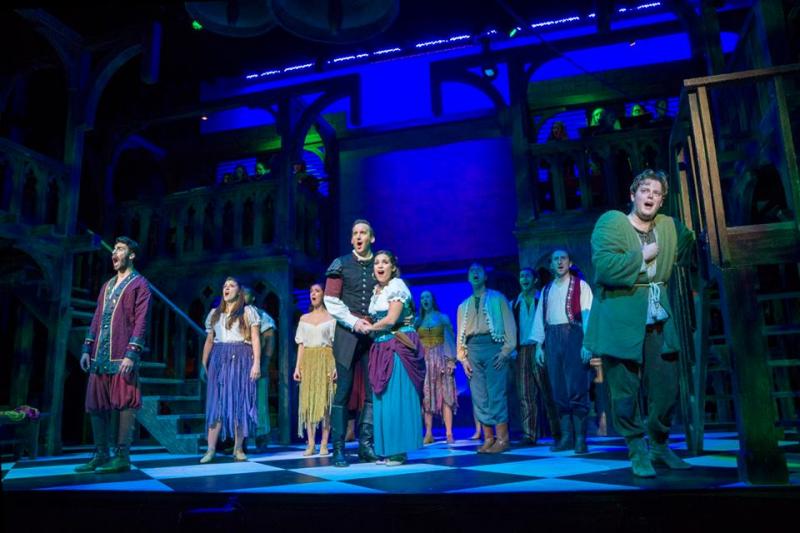 Mr. Anderson has the audience rooting for him from the very beginning. Having seen him in Off-Broadway's "Sweeney Todd," we knew he was up to the challenge of delivering a powerful performance. His sweet demeanor and easy going disposition are clearly evident and we cheer for every tiny glimmer of happiness that comes his way. The vivacious Gina Naomi Baez is over the top as Esmerelda. She commands the stage with each song and dance while standing up for what and who she believes in. Ms. Baez is loving yet tough with a perfect Disney princess persona. Together they make beautiful music and the caring Esmerelda thankfully returns our faith in humanity.
The gorgeous production is chock full of magical moments that make this Argyle production extra special. Terrific talking statues, a glorious colorful festival, and the massive cathedral complete with the bells of Notre Dame grace the stage and make for eye-catching explosions.
The peppy and melodious score composed for the Disney film was written by Broadway's Alan Menken and Stephen Schwartz. Not only does the cast perform the lush tunes enchantedly but a superb choir comprised of members of the Long Island Musical Theatre Festival is also on hand to compliment this stunning spectacle.
Standout performances include the great Rodd Farhadi as Clopin Trouillefou who splendidly delivers the Disney favorite "Topsy Turvy," Leland Burnett as the brave Pheobus De Martin, and Arjun Dhawan as the upstanding Official. Long Island star Bobby Peterson as Frederic Charlus never disappoints us and always adds another fine character to his long resume. Rounding out the marvelous cast are Thanos Skouteris, Alexis Semevolos, Quinten Patrick Busey, Christopher Salvaggio, Jordan Eagle, Malcolm Franklin, Mikey Marmann, Ashley Gale Munzek, T.J. Newton, Rachael Scarr, and Alexis Semevolos.
Choreographer Debbie Roshe created spectacular steps that breathe life into this twisted tale. Costume designer Alan Berkoski, lighting designer Graham Kindred, and a swinging group of musicians, with extra piano this time around, all contributed to the successful showcase. "The Hunchback" has never been on Broadway and is relatively new to the regional market. Mr. Pappas created this production with whimsical imagery and a glowing message of faith and hope. The moral of this story is simple and Mr. Pappas' vision inspired all of us to promote kindness after we left Notre Dame.
---------------------------------------------------------------------
Music by Alan Menken, Lyrics by Stephen Schwartz, Book by Peter Parnell, Artistic Director Evan Pappas, Sound Design David Margolin Lawson, Fight Director Mike Magliocca, Production Stage Manager Suzi Bonnot, Costume Design Alan Berkoski, Casting Director Michael Cassara, CSA, Assistant Director Eugenio Contenti, Choral Director Steven Altinel, Musical Director Ilana Atkins, Choreographer Debbie Roshe, Lighting Design Graham Kindred, Production Consultant Peggy Samuels, Assistant Choreographer Saki Masuda, Directed by Evan Pappas
Starring: Colin Anderson, Gina Naomi Baez, Leland Burnett, Quinten Patrick Busey, Arjun Dhawan, Jordan Eagle, Rodd Farhadi, Malcolm Franklin, Mikey Marmann, Ashley Gale Munzek, T.J. Newton, Christopher Salvaggio, Racheal Scarr, Alexis Semevolos, Thanos Skouteris, Ryan Speakman
For more information and tickets please call: 844-631-5483 or visit: www.argyletheatre.com