Anne Marie Scalies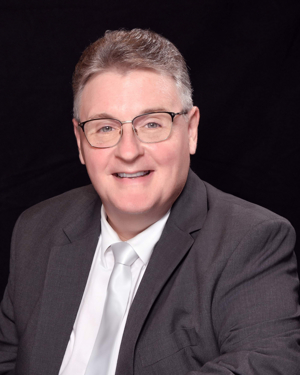 Anne Marie holds a BFA in Theatre Arts and English from Kutztown University. She has worked professionally in Philadelphia and Delaware County in stage management, directing, and producing. She is the owner of Nightcap Cabaret, Philadelphia's philanthropic cabaret company. Over the past 20 years, Anne Marie has worked with Mazeppa Productions, The Walnut Street Theatre, Upper Darby Summer Stage, Encore Entertainment, Rockwell Productions, Media Theater, and Players Club of Swarthmore to name a few. Anne Marie served as a Barrymore nominator for Theatre Philadelphia for the 16/17 season and served as an adjudicator for Philadelphia Independence Awards 17/18. She is currently Editor-in-chief for Philly Life & Culture. www.phillylifeandculture.com

Instagram and Twitter @phllifeculture
MOST POPULAR ARTICLES
LAST 365 DAYS
BWW Review: MAMMA MIA at Bucks County Playhouse

July 2, 2019

Mamma Mia follows the story of 20-year-old Sophie on a quest to determine who her father is by inviting her mother Donna's three paramours (Sam, Harry, and Bill) from 20 years go to her Greek Island wedding.  In Donna's hay-day she had a girl group, Donna and the Dynamos, with her friends Lisa and Tanya who also return to the island for the wedding.
---
BWW Review: LEGALLY BLONDE: THE MUSICAL at The Walnut Street Theatre

May 24, 2019

Legally Blonde: The Musical is a perfect season ender and summer kick-off party.  It's got a sweet blend of fluff and integrity all while standing up for women's rights.
---
BWW Review: TREASURE ISLAND at Arden Children's Theatre

April 22, 2019

Treasure Island is playing on the Arcadia Stage and has already extended their run through June 9th. Geared to children 8 and up, this charming story is full of fun for the adult kids too!
---
BWW Review: THE ROCKY HORROR SHOW at Bucks County Playhouse

October 15, 2018

Richard O'Brien's The Rocky Horror Show has become a staple at The Bucks County Playhouse.  Year after year, director Hunter Foster restages this cult classic that brings audiences in by the car load.  A night mixed with theatre lovers as well as committed fans of both the movie, 'The Rocky Horror Picture Show', and the classic musical.
---
BWW Review: NOIR: THE 3D/4D SEMI-CINEMATIC SATIRICAL THRILLER at The Eagle Theatre

September 17, 2018

Theme Park Theater? What does that mean? This question has been running through my head since my invitation to attend The Eagle Theatre's World-Premiere Production of NOIR: The 3D4D Semi-Cinematic Satirical Thriller.
---
BWW Review: BILOXI BLUES at Act II Playhouse- Nothing Blue about it!

September 5, 2018

When Tony Braithwaite set out to direct Biloxi Blues at Act II Playhouse, he had no idea what a tribute it would become. Legendary playwright, Neil Simon, passed away a week before opening. Something Braithwaite feared as Simon was upping in age, but with the days leading up to production and the Opening Night reception, he did this Bard justice. As did this impeccable cast and production team.
---
BWW Review: MILLION DOLLAR QUARTET at Bucks County Playhouse- MORE LIKE MILLION DOLLAR OCTET!

August 13, 2018

The story follows a day at Sun Records back in 1956 where Sam Phillips (James Ludwig) assembles his new and hot artists Carl Perkins (John Michael Presney), Jerry Lee Lewis (Brandyn Day), Johnny Cash (Sky Seals), and Elvis Presley (Ari McKay Wilford) who recently moved on to a new label but returns to coerce Phillips to move with him.
---
BWW Review: HOW TO SUCCEED IN BUSINESS WITHOUT REALLY TRYING at Muhlenberg Summer Music Theatre- A Grande Time at the Theatre

July 16, 2018

Muhlenberg Summer Theatre Program has been around as long as I can remember. Celebrating 38 years and going strong. It's been a good 15 years since I've been back and I'm kicking myself for it. Just over an hour from Philly tucked away in the suburban streets of Allentown makes for a beautiful day trip.
---
BWW Review: 42ND STREET at Bucks County Playhouse - Tessa Grady Hoofs Her Way to Your Heart

July 2, 2018

42nd Street is a sweet Broadway classic that truly makes it's mark with every tap number.  As indicated in the curtain speech, 42nd Street is the 'largest' production that BCP has produced since it reopened 5 years ago.
---