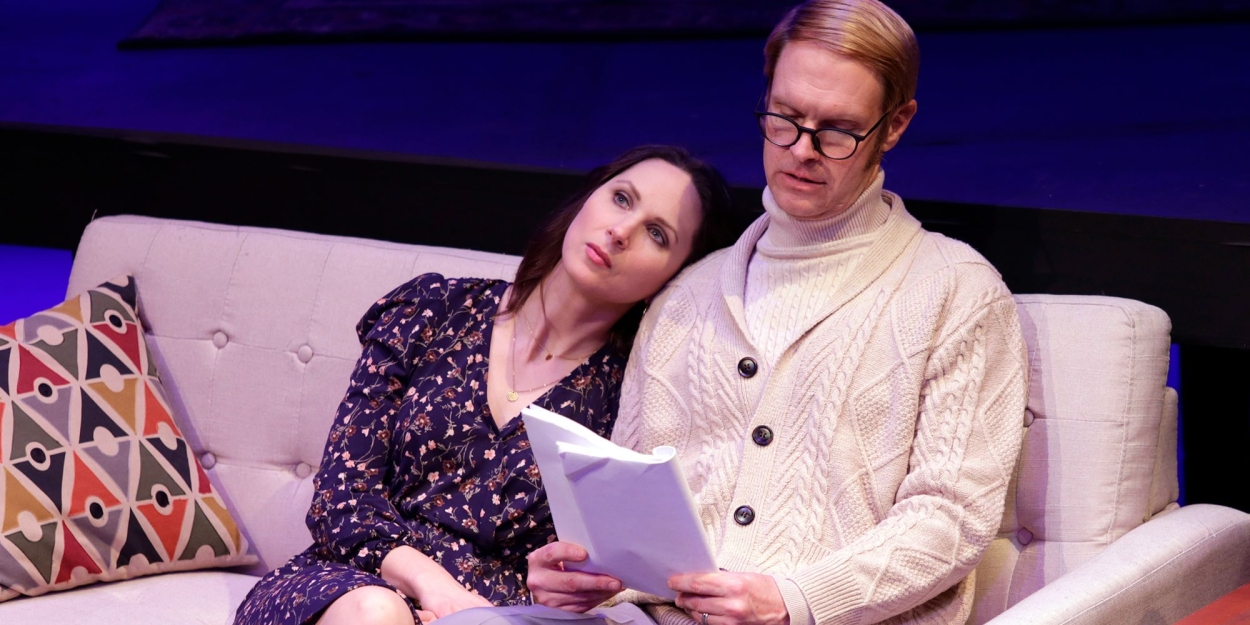 Review: AUSTIN SHAKESPEARE DELIVERS THE REAL THING at The Long Center
Tom Stoppard's play about love and relationships is endearing and enduring.
THE REAL THING is arguably one of Tom Stoppard's favored works. When it first premiered in 1982, critics viewed THE REAL THING as a diversion of Stoppard's usually detached and cerebral plays that lack sensitivity and heart. The play is seen as one of Stoppard's most enduring, timeless and approachable works. A critical and commercial success, the play won a Tony in 1984, and starred a cast including Jeremy Irons, Glenn Close, Christine Baranski, Cynthia Nixon, and Peter Gallagher. Reviewers consistently heap favorable praises about Stoppard's signature complexity and wit, and his foray in THE REAL THING into love, art, writing, and theatre itself. They're not wrong.
In THE REAL THING, the successful playwright Henry is married to Charlotte, the lead in his latest play. Henry is in love with Annie, who is married to Max, who is playing opposite Charlotte in Henry's play. To summarize: Henry and Annie fall in love while cheating on their spouses, then marry each other. Sound like a soap opera? In less experienced hands one would certainly think so, but this is a work written by Tom Stoppard. It's a work reputedly inspired by the brilliant playwright's divorce from his first wife and marriage to his second, and a reflection of Stoppard's own experiences with love and fidelity.
The Austin Shakespeare cast includes Shane Cullum as an irrepressible Max and Kate Glasheen is up to the task of taking him on as Annie. Grant Goodman and Jon Cook soundly take on Henry and Billy respectively. And Emilotte Persson and Issac Howell are not an afterthought despite short appearances in this weighty work. This cast delivers a near flawless production of THE REAL THING. However, there still seemed to be something missing for me the night I attended. Your mileage may vary. The integral experience of passion and chemistry got a little lost from the stage to my seat. Maybe it's in some of the themes the play tackles, which are not seen in the same light today as they were in 1982. It might be in Patrick W. Anthony's set design, which made set changes a bit harder and slowed the pacing of the show. The design also literally distanced us from the action, and in the case of a play about love and passion, getting us as close as possible is most effective. It is difficult to determine the circumstances surrounding certain choices made for any particular show, but I left with a feeling the production lacked "something" despite the ably delivered story.
Despite this weakness, a sense of nostalgia for the older in the crowd, and a possible sense of history for the younger, is obvious. Landline phones. A boxy, square, small television. The music used, noted specifically in the script - they're all a warm hug of 1980's nostalgia. It's a clearly, intentionally dated set, and so are some of the themes of partnership.
Nonetheless, Stoppard's work stands the test of time. And the cast has done their work. Stoppard's signature verbal gymnastics and capability to convey a passion of words and writing is evident, not just in the lines, but in the themes of what art is and who can competently create it. We as an audience are invited into these and other questions. Most important of all those questions remains: What about us is not real, and what about is THE REAL THING?
THE REAL THING
By Tom Stoppard
Directed by Ann Ciccolella

February 17-March 5
Rollins Theatre
Long Center for the Performing Arts
701 West Riverside Drive
Saturday at 7:30 p.m. | Sunday at 3 p.m.

Tickets: thelongcenter.org or 512-474-5664