Review: There's Much To Learn from Shrewd Productions THE MADRES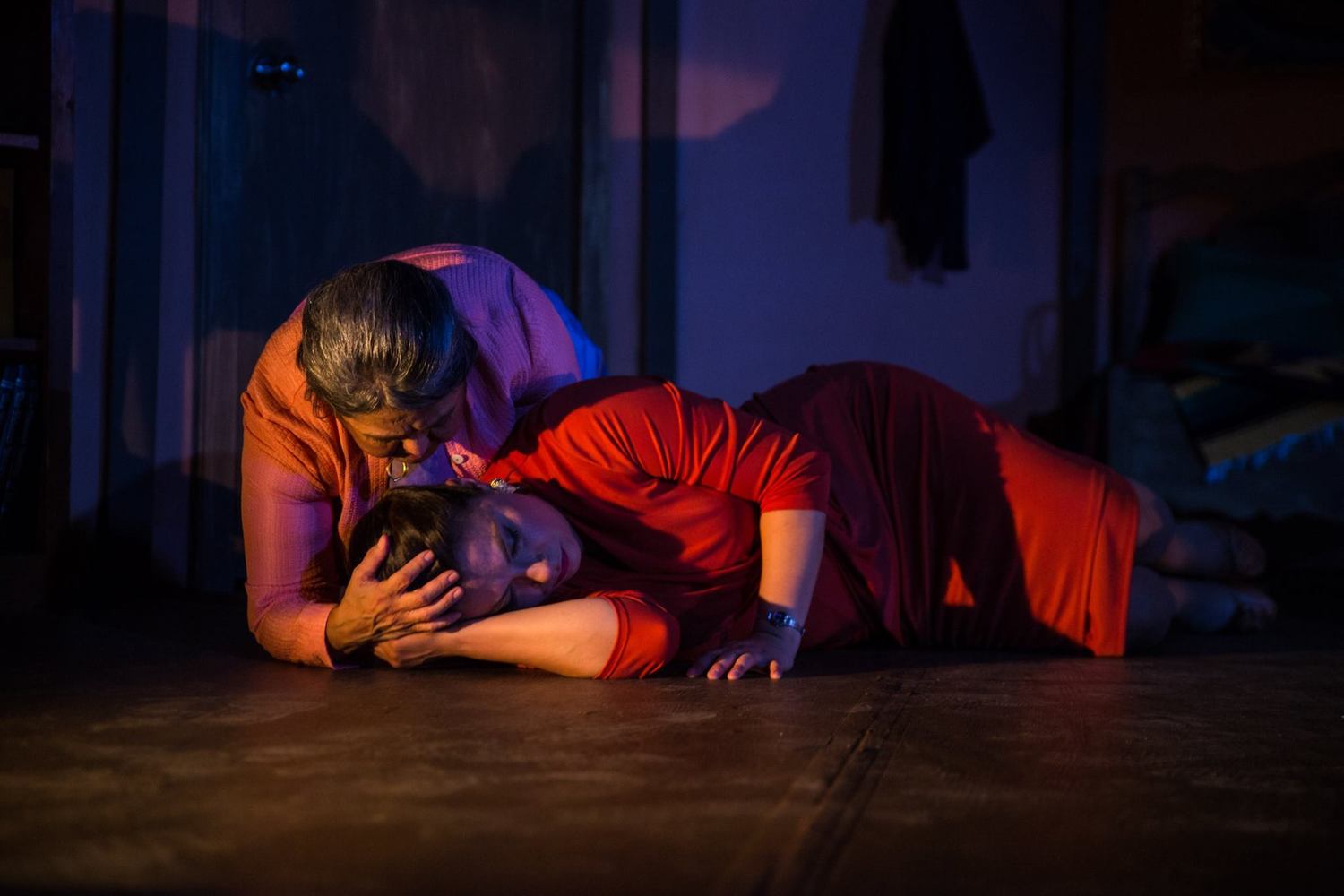 Stephanie Alison Walker gives us the story of a powerful and little known period in the history of Argentina in THE MADRES. Set in 1978 in Buenos Aires, people are disappearing right off the street but no one is talking about it. These forced disappearances are a tool of state sponsored terrorism and military dictatorship. "Los Desaparecidos," were those who were abducted, tortured and murdered under suspicion of being socialist or communist sympathizers in Argentina's Dirty War. Over 30,000 were murdered by the government. The Mothers of the Plaza de Mayo were the first to protest the abduction of their children, and marched in defiance of the state sanctioned terrorism. In THE MADRES, Josefina and her daughter Carolina are searching for Carolina's daughter Deseparecida, who has been missing for twelve weeks. And until she is found, Carolina will march with Las Madres, the white scarved women who were the first to speak out against the Argentine government.
Directed by Lily Wollf and written by Stephanie Alison Walker, THE MADRES gives the Austin theatre community yet another well done piece that is not only written and directed by, but is about the resilience courage of women. Mary Alice Carnes (Josefina) and Yesenia Garcia Herrington (Carolina) lead an ensemble of strong actors who provided excellent performances opening night. Carolina is searching for her pregnant daughter Deseparecida (Madison Palomo) who has indeed been abducted, despite the conviction Josefina continues to assert that Deseparecida is in Paris. Padre Juan (Rupert Reyes) tries to tell Josefina she and her daughter are on shaky ground by protesting and when Diego (Carlo Lorenzo Garcia) a childhood friend of Deseparecida, brings Deseparecida to a baby shower Josefina and Carolina have staged for the sole purpose of reuniting, the reality is almost too much for Carolina to bear.
Walker's script is a challenge for even these great actors, and it's difficult to tell if the script or direction (or both) are a factor in why this production seemed to lack a menacing tone and tension worthy of such a devastating backdrop as the "Dirty War." It's an important and relevant event, and we know woefully little about it. This is unfortunate, as Walker has much to explain, rather than show us, through her characters in the first act. The second act proves more engaging. Herrington and Garcia give us all they've got in the final scenes of the play, but Walker has sacrificed so much on explaining her story that a natural progression of tension is difficult to generate. Still, THE MADRES is well produced and performed. These flaws are no reason to avoid this production and these actors. Additionally, Zatero Dance provides a beautiful short performance created especially for the show.
Shrewd Productions THE MADRES is the final production in the National New Play Network rolling world premiere by Stephanie Alison Walker. Each play selected supports three or more theaters that mount the same new play within a 12-month period. In this way, playwrights develop new works with multiple creative teams in multiple communities. The playwright works on the script and makes adjustments based on what is learned from each production. THE MADRES is one of several rolling world premiere plays. It is quite an opportunity to be part of such a collaborative work. Being part of such an effort is especially valuable to the future of new playwrights and theatre in general, and Walker sheds a much needed light on the powerful women of Argentina who were the first to stand up to the Argentine Military Dictatorship. It is a perfect time in our own country's history to learn from these courageous and resilient women.
The Madres
by Stephanie Alison Walker
Thursdays-Mondays,
August 31 - September 15
1805 E. 7th Street
Austin, TX, 78702
Tickets available at www.shrewdproductions.com