Mirandy and Brother Wind at Synchronicity Theatre
Dates

3/12/2021 - 4/4/2021

Theatre


PO Box 6012
Atlanta,Georgia


Phone: 4044848636




Springtime has arrived in South Carolina and 10 year-old Mirandy is preparing for her town's big cakewalk. After a bitter loss to her rival, Orlinda, the year before, Mirandy is determined to do whatever it takes to win the coveted first place prize. When Mirandy learns about the legend of Brother Wind, she decides to capture the playful spirit to serve as her dancing partner in the cakewalk - and celebrate what it truly means to be free.



News About Mirandy and Brother Wind at Synchronicity Theatre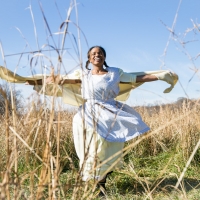 Synchronicity Theatre To Produce MIRANDY AND BROTHER WIND
February 10, 2021
Synchronicity Theatre's production of Mirandy and Brother Wind will run March 12 – April 4, 2021. This family musical adaptation of the popular children's book about a young girl determined to capture the best partner for the junior cakewalk jubilee, is suitable for ages three and up, and can be experienced "In the Theatre" or "On the Screen."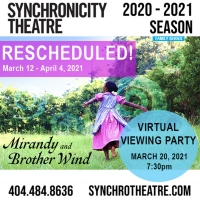 Synchronicity Theatre Announces Schedule Changes to MIRANDY AND BROTHER WIND & BLUE ANGELS WEEKEND
December 16, 2020
Synchronicity Theatre's production of Mirandy and Brother Wind will now run from March 12 to April 4, 2021. The production will fill the spot once belonging to Lee Nowell's Blue Angels Weekend which will now be presented in an online workshop format with demonstrated scenes and interaction with the cast, director and playwright, in February 2021.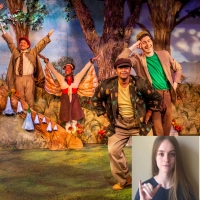 Synchronicity Theatre To Partner With HANDS IN! On American Sign Language-Interpreted Performances
December 02, 2020
For three upcoming productions in the 2020-2021 season, Synchronicity Theatre will be partnering with Hands In!, an organization based in Athens, GA that produces and interprets original artistic works in American Sign Language (ASL). 
Atlanta's Synchronicity Theatre Announces 23rd Season
September 03, 2020
Synchronicity Theatre's 2020-2021 Season, opening October 5, 2020, will feature hybrid 'In the Theatre' and 'On the Screen' formats to reach more audiences and provide socially-distanced opportunities to view smart, gutsy, bold theatre whenever possible.