U.S. Court of Appeals Rules WHO'S HOLIDAY as Parody; Broadway Run Planned for 2018!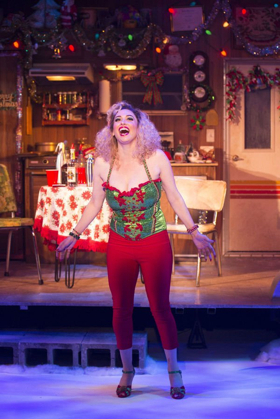 A U.S. Court of Appeals has ruled in favor of playwright Matthew Lombardo last Friday, affirming that his play WHO'S HOLIDAY! is indeed a parody, transformative in nature, and therefore considered fair use. Dr. Seuss Enterprises tried to appeal the lower court's ruling from last September, but the Appellate Court denied their attempt with a ruling that came less than two weeks after it heard oral arguments on June 26.
"The 2nd Circuit's decision is a win for both Mr. Lombardo and the First Amendment," said Lombardo's attorney, Jordan Greenberger. "On its face the play is a parody, and we are thrilled that the court recognized Mr. Lombardo's right of free expression."
WHO'S HOLIDAY! deals with topics such as sex with animals, drug abuse, teenage pregnancy, prison culture and other distinctly 'un-Seussian' subjects. A three-judge panel consisting of Rosemary S. Pooler, Reena Raggi and Peter W. Hall swiftly and unanimously affirmed the lower court's decision from last year.
"We find Dr. Seuss Enterprises' arguments to be without merit," the ruling stated. "The district court correctly determined that the play is a parody, imitating the style of the Grinchfor comedic effect and to mock the naïve, happy world of the Whos." The judges added that "the public's interest in free speech here far outweighs DSE's interest in protecting its trademarks."
Producers of WHO'S HOLIDAY! are planning a limited Broadway engagement later this year.
Photo Credit: Carol Rosegg