The Village Voice Announces Plans to Discontinue Free Print Edition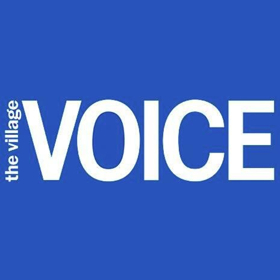 Earlier today, the Village Voice announced an end its free, weekly print edition. The announcement comes following a series of changes to the publication after the brand was taken over by Peter Barbey in fall 2015. He explains: "This decision will allow us to move forward more freely in our pursuit of all those avenues so that The Village Voice brand is not just once again viable, but vital."
Founded by Dan Wolf, Ed Fancher, and Norman Mailer in 1955, the Village Voice introduced free-form, high-spirited, and passionate journalism into the public discourse. As the nation's first alternative newsweekly, the Voice today carries on the same tradition of no-holds-barred reporting and criticism it embraced when it began publishing 60 years ago.
The recipient of three Pulitzer Prizes, the National Press Foundation Award, and the George Polk Award, the Voice remains a vigilant investigative watchdog and a go-to source for coverage of New York's vast cultural landscape. The Voice's unique mix of in-depth newswriting and reporting, incisive arts, culture, music, dance, film, and theater reviews, and comprehensive entertainment listings provides readers with an indispensable perspective on the inner workings of the world's most vibrant city.
The Voice website, www.villagevoice.com, has twice been recognized as one of the nation's premier online venues for quality journalism and local content. The site is a past winner of both the National Press Foundation's Online Journalism Award and the Editor & Publisher EPPY Award for Best Overall U.S. Weekly Newspaper Online.