THE MITTEN LAB Announces Open Submissions For 2018 Residency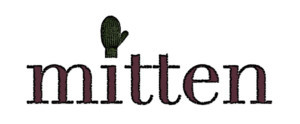 The MITTEN Lab (A Michigan Incubator for Theatre Talent Emerging Now), led by co-founders Katherine M. Carter and Rachel Sussman, is now accepting submissions for the 2018 MITTEN Lab residency, taking place from September 9 - 16, 2018 in Bear Lake, MI and culminating in a presentation featuring Interlochen Arts Academy students and Parallel 45 Theatre company members.
Submissions are now open to all playwrights, musical theatre composers, lyricists, and librettists ages 18 and up. Submissions will be accepted through May 15, 2018. The application fee is $20 ($15 for students with a valid ID). A reading committee of industry professionals will review all applications. Artists accepted for the residency program will be notified by mid-July. For more information or to apply, please visit www.themittenlab.org.
The MITTEN Lab is a nonprofit artist residency program located in Northern Michigan that provides early career theatre artists with the time, space, and support to develop new theatrical works and engage with the local landscape. Artists pay nothing to participate - housing, travel, studio space, and meals are provided.
The inaugural Reading Committee will include: Kevin Dodd (Activate: Midwest Play Festival), Bill Church (Interlochen Center for the Arts), Gulshirin Dubash (Interlochen Center for the Arts), alumna playwright Jacqueline Goldfinger (recipient of the Yale-Horn Drama Prize for Emerging Playwright), alumna playwright Monet Hurst-Mendoza, Amanda Kik (Cross Hatch), Kit McKay (Parallel 45 Theatre), alumnus playwright Emilio Rodriguez (Black & Brown Theatre), Erin Whiting (Parallel 45 Theatre), alumnus composer/lyricist Zack Zadek, and more to be announced.
Focusing on the advancement of works in the performing arts, The MITTEN Lab seeks to cultivate early career playwrights, musical theatre composers, lyricists, librettists, choreographers, and performance artists, in an effort to strengthen the development of new theatrical work in Michigan. The MITTEN Lab began by working with three artists in 2016. At least one Michigan artist will be selected each year.
The 2016 MITTEN Lab featured New York-based playwright Monet Hurst-Mendoza, Detroit-based playwright Emilio Rodriguez, and New York-based composer/lyricist Zoe Sarnak. The 2017 Lab featured Detroit-based playwright Morgan Breon, Philadelphia-based playwright Jacqueline Goldfinger, and New York-based composer/lyricist Zack Zadek.
Katherine M. Carter (Co-Founding Artistic Director) directs theatre, opera, and events. In addition to The MITTEN Lab, she is the founding Artistic Director of The Other Mirror, dedicated to adaptations for the stage. Katherine has worked with Westport Country Playhouse, Wolf Trap Opera, Playwrights Horizons, On Site Opera, Little Orchestra Society, 54 Below, Dixon Place, New Jersey Center for the Performing Arts, Boston Opera Collaborative, and New York University. Katherine is a 16'-17' Audrey Resident with New Georges, 16' Wolf Trap Directing Fellow, 16' Drama League First Artist and '15 Rough Draft Fellow, '11-'12 Playwrights Horizons Directing Resident. She is an alumnus of The Directors Company and Directors Lab Chicago. Proud New Georges Affiliated Artist, member of SDC and AGMA.
Rachel Sussman (Co-Founding Artistic Director). A native of Michigan, Rachel is a New York-based producer committed to nurturing accessible, inclusive work through creative collaboration. Rachel is also a co-founder of The Indigo Theatre Project, a theatre company of passion and purpose dedicated to producing readings that benefit related non-profit organizations, and is currently the Producing Artistic Director of the New York Musical Festival (NYMF). She has worked with Second Stage Theatre, RKO Stage, Goodspeed Musicals' Mercer Colony, The Sundance Institute Theatre Lab, Lincoln Center's American Songbook, The Tony Awards, and CREATE-Ireland in Dublin, Ireland. Most recently, she produced the Obie Award-winning production of The Woodsman (59E59, New World Stages). Rachel is a 2014-2016 Women's Project Producer Lab Time Warner Fellow and sits on the Advisory Board for Strangemen & Co. and the Musical Theatre Factory. www.rachel-sussman.com