Latest News on Little Orchestra Society
Little Orchestra Society News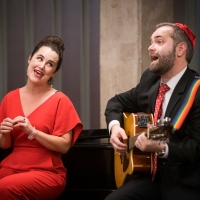 New York Festival Of Song Presents A GOYISHE CHRISTMAS TO YOU! At Kaufman Music Center On December 14
by A.A. Cristi - Nov 17, 2022
New York Festival of Song (NYFOS), led by Artistic Director Steven Blier, presents its annual holiday show, A Goyishe Christmas to You! on Wednesday, December 14, 2022 at 7:00pm at Merkin Hall's Upper Lobby at the Kaufman Music Center.
Composer And Violist Jessica Meyer Announces Fall 2022 Season, Featuring World & Regional Premieres
by Chloe Rabinowitz - Sep 20, 2022
Jessica Meyer is a GRAMMY-nominated violist and composer whose passionate musicianship radiates accessibility and emotional clarity. Her fall season is filled with world and regional premieres, including a northeast U.S. tour of her Press On (2022) by 'The President's Own' United States Marine Band, and more.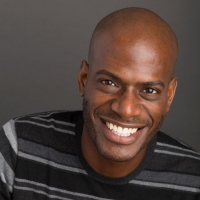 Pioneer Theatre Company Appoints Eric Jackson as New Associate Artistic and Outreach Director
by Chloe Rabinowitz - Sep 16, 2022
Pioneer Theatre Company, Utah's premiere professional theatre, has appointed Eric Jackson as the company's Associate Artistic and Outreach Director. Jackson will create a new role focused on fostering artistic connections at PTC and with the community-at-large.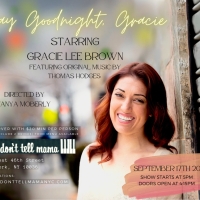 Gracie Lee Brown and Thomas Hodges Bring Ten Years of Performing Together to Don't Tell Mama NYC With SAY GOODNIGHT, GRACIE
by Stephi Wild - Aug 29, 2022
A light-hearted, gut-punching, mournful dissection of singlehood, love, romance, loss, and maybe most importantly: an indomitable desire for Gavin Creel. But, every Say Goodnight, Gracie is different. There's a wonderful rotation of musicians including bassists, vocalists, saxophonists, and my personal favorite: a very nervous dad, playing the Ukulele.
Albany Symphony to Livestream David Alan Miller's 30th Season Finale
by Marissa Tomeo - May 28, 2022
Music Director David Alan Miller and the musicians of your Albany Symphony celebrate the end of David's 30th year as the Capital Region's maestro with a special season finale featuring innovative new music from two of America's premier living composers: Pulitzer Prize-winner John Corigliano and Hollywood's most lauded film music creator, John Williams.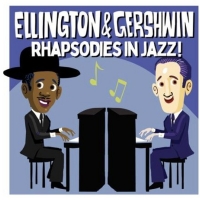 The Little Orchestra Society Back Live on Stage for its 75th Anniversary Season
by Stephi Wild - Apr 21, 2022
"Take the A Train" or the Lexington Ave line, but get on board for The Little Orchestra Society's (L.O.S.) third live concert of 2022 featuring "Ellington and Gershwin: Rhapsodies in Jazz!" on May 14 & 15 at the 92nd Street Y, Kaufmann Concert Hall, 1395 Lexington Ave, NYC. 
L.O.S. KIDS' Professor Treblemaker Composes an Opera Mash-up On Stage At The Kaye Playhouse, April 2-3
by A.A. Cristi - Mar 16, 2022
The Little Orchestra Society, an experiential presentation of music for children and families, will offer its second program of the season on April 2nd and 3rd at the Kaye Playhouse with a unique concert focused on the making of an opera, think of it like Opera 101!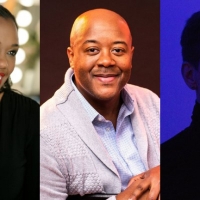 New York Festival Of Song and Kaufman Music Center Present THE WIDER VIEW: SONGS BY BLACK COMPOSERS
by Stephi Wild - Mar 4, 2022
The concert features mezzo-soprano Lucia Bradford, soprano Kearstin Piper Brown, and baritone Jorell Williams, together with pianists Nathaniel LaNasa and Steven Blier, in works by Black composers that include H. Leslie Adams, Margaret Bonds, Harry Burleigh, Adolphus C. Hailstork, Robert Owens, Hale Smith, and William Grant Still..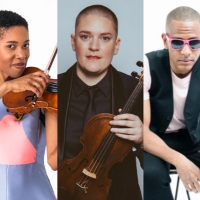 The New York Pops Adds New Musicians To Its Roster
by Chloe Rabinowitz - Feb 17, 2022
The New York Pops is welcoming seven new musicians to its orchestra: violinists Monica K. Davis, Keats Dieffenbach, Joshua Henderson, and Ashley Horne, and violists Amadi Azikiwe, Dana Kelley, and Ardith Holmgrain.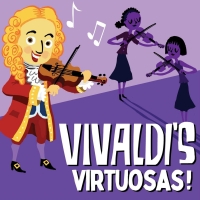 The Little Orchestra Society Returns Live to the Concert Hall in 2022 with VIVALDI'S VIRTUOSAS and More
by A.A. Cristi - Feb 7, 2022
The Little Orchestra Society an experiential presentation of music for children and families, returns to the Kaye Playhouse for the first time since March 2020 with a captivating concert in time to celebrate Women's History Month!