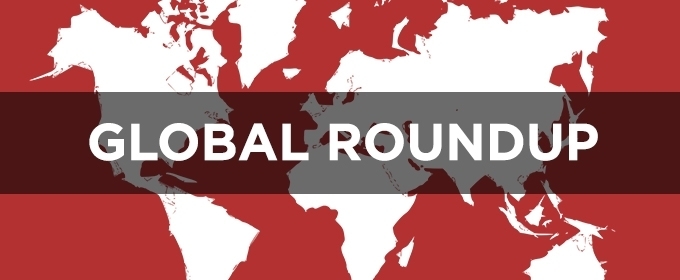 Regional Roundup: Top New Features This Week Around Our BroadwayWorld 5/11 - TONY DANZA, LES MISERABLES, THE WHO'S TOMMY, And More!
BroadwayWorld presents a comprehensive weekly roundup of regional stories around our Broadway World, which include videos, editor spotlights, regional reviews and more. This week, we feature Tony Danza, LES MISERABLES, THE WHO'S TOMMY, And More!
Check out our top features from around the BroadwayWorld below! Want more great global content? Check out our "Around The World" section!
---
Albuquerque: Contributor Beth Leitman reviews LES MISERABLES at Popejoy Hall. She writes "This production of Les Misérables was flawless, with each member of the cast playing their part(s) to perfection. With an emotionally charged performance, Nick Cartell gives a stand-out performance Jean Valjean, making even the most complex songs seem effortless. Josh Davis as Javert provides the perfect foil to Cartell's Valjean, taking the audience on a journey through Javert's emotional arc in a way that left the audience at Popejoy Hall enthralled. Mary Kate Moore brought depth to her role as Fantine, culminating in her incredible performance of "I Dreamed a Dream". As Eponine, Emily Bautista allows the audience to experience the pain of unrequited love. Nicholas Edward's performance of Enjolras was powerful and dynamic, making it easy to see how he could lead a revolution."
---
Santa Barbara: Contributor Maggie Yates reviews OUTLAW at Center Stage Theatre. She writes "In terms of theatricality, there are specificities that could be enforced to a higher level to bring the presentation to a more polished aesthetic, but it's a fine line: shaping away the rawness of Christie's character, on some level, goes against the philosophy of Christie's life. It would be interesting for the production to explore a low level of refinement on the technical level to vault the drama of Christie's story. More specific blocking will alleviate the feeling of Christie pacing between two points on the stage, and the addition of a bit of choreography will elevate emotional climaxes. For instance, I would love to see Christie remove his sunglasses when talking about the death of his son to really connect with his audience at the height of his vulnerability. Crank up that motorcycle sound cue to really show the audience the power of that engine roar, and tighten the narrative down to 95 minutes, and Outlaw, already an engaging autobiography, can take advantage of the theatrical venue and the amenities of performance to more full realization."
---
Connecticut: Contributor Carissa Chesanek reviews CINDERELLA at Foxwoods Resort Casino. She writes "The story is based on Ella - or Cinderella (Tatyana Lubov but played by the understudy Kaitlyn Mayse), as her evil stepmother (Sarah Smith) calls her, and her dream of going to the ball to meet Prince Topher (Louis Griffin). And she's able to that and more with the help of a fairy godmother (Leslie Jackson) that transforms her wishes into realities. But Cinderella doesn't just dream of marrying the prince, she wants to help him run the kingdom so the peasants can keep their land and everyone lives happily ever after."
---
Minneapolis: Contributor Kristen Hirsch Montag reviews HIGH FIDELITY at Minneapolis Musical Theatre. She writes "The musical numbers are a mixture of pop sounds straight out of the late 90s/early 2000s; though you get the feeling the vinyl snobs in the store wouldn't listen to the original cast album of their own show. Rob questions in one, "Did I listen to pop music because I was miserable? Or was I miserable because I listened to pop music?" which struck a cord as a girl who grew up listening to 80s pop love songs that were either totally describing my feelings of teen angst or making me a teen with angst. Needless to say, I recognized that line. I digress. The music was fun, if not memorable, and easy to listen to; plus, the band and mic levels were perfectly set for the environment. Kudos to Audio Designer Abe Gabor."
---
Denver: Contributor Chris Arneson reviews THE WHO'S TOMMY at The Denver Center. He writes "The set (designed by Jason Sherwood) is crafted sometimes like a life-size dollhouse and seamlessly morphs into a colossal pinball machine. It also brilliantly incorporates projection work (by Alex Basco Koch) around a single doorway. There's also live camera work. The lighting design (by David Weiner) is stunning. Take special notice of Ken Travis's three-dimensional sound design. The overall design work in this show is a clear glimpse into the future of theatrics."
---
Baltimore: Contributor Charles Shubow reviews SNOW CHILD at Arena Stage. He writes "Smith has directed this magical musical based on the fairy tale novel by Eowyn Ivey which was a finalist for the Pulitzer Prize. John Strand has adapted the novel. The story takes place in the wilds of Alaska in the 1920's and Smith knew the music had to reflect this fact and that is why she brought in native Alaskan Bob Banghart who has a background in folk music. As a musician and composer, he has performed in Alaska, Canada, and Pacific Northwest and co-founded the Alaska Folk Festival."
---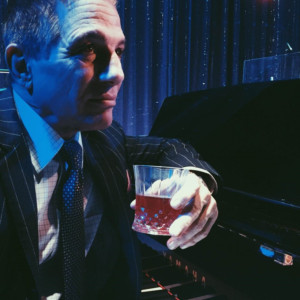 Sarasota: Contributor Carolan Trbovich reviews Tony Danza in Conert at Sarasota Opera House. She writes "Backed by his accomplished band lead by musical director John Otto on piano, upright bass, drums and guitar, Tony started his set list with Bobby Darin's happy composition "As Long As I'm Singing". Before his next number, Tony stopped to tell the audience he thought this was his first time performing in Sarasota but he performed here years ago with comedian Don Rickles. He admitted to Goggling the Opera House and learning more about our city. He walked across the John Ringling Bridge stating it was more challenging than he thought it would be but enjoyed the walk to Lido. He was thoughtful to mention the girl at the gift shop who gave him a "38% charge" when his cell phone ran out of juice. He was quick to compliment the Art Ovation Hotel stating he never stayed at a brand new hotel before and gave a shout out to the staff who were most accommodating. Tony Danza was talking about our town, our neighbors and places in our community. He made eye contact with the audience and wasn't talking to a focal point in the back of the house. He connected with us. And we connected with him."
---
Delaware: Contributor Greer Firestone reviews MOTOWN at The Playhouse. He writes "The opening number is electric; staging a Jets/Sharks 'battle' between The Four Tops and The Temptations. What a hoot! The guy with the bass voice...his tremolo reaching down and titillating my intestines. The audience in The Playhouse buckled their seats for a frenetic ride down memory lane. At the finale, one was amazed at the relative small size of the cast. The eight guys as The Tops and Temptations were dancers in all the other featured groups. That is quite an achievement."
---
Regional Editor Spotlight: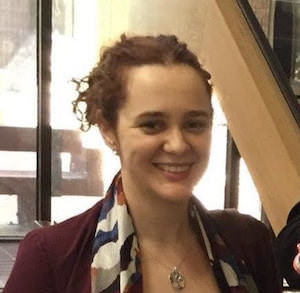 Beth Leitman
Albuquerque Contributing Editor
Beth Leitman is an avid fan of theatre since childhood, with a great love for the ways theatre can be a unique and inclusive community. A native of Miami, Florida, Beth has been a resident of Albuquerque, New Mexico for 8 years now. During her time in Albuquerque, she has been excited to see the level of enthusiasm the community has for theatre of all kinds.
---
Join Team BroadwayWorld! Interested in joining our team, but not exactly sure what we do? All of your questions are answered, along with every open position from guest and student bloggers, Regional Editors, and more! Find out where we have open positions available here!