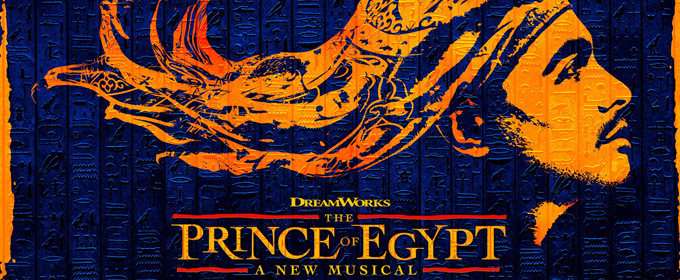 Click Here for More Articles on THE PRINCE OF EGYPT
THE PRINCE OF EGYPT Musical Adaptation Begins Tonight at TheatreWorks
TheatreWorks Silicon Valley continues its mission of developing new works in the Bay Area with the World Premiere of The Prince of Egypt, a soaring celebration of the human spirit and one of the greatest stories ever told: the saga of Moses, his Pharaoh brother Ramses, and the indomitable people who changed them both forever. Get ready for tonight's first performance with a sneak peek at Diluckshan Jeyaratnam as 'Moses' below!
The musical score and lyrics come from Grammy and Academy Award-winning composer Stephen Schwartz (Wicked, Godspell, Pippin), with book by Philip LaZebnik (Pocahontas, Mulan), who will both be in residence at TheatreWorks continuing to develop this stage adaptation of the acclaimed Dreamworks Animation film. Featuring the Oscar-winning Best Song "When You Believe," this vibrant new stage musical will be directed by multi-award winning Broadway director Scott Schwartz (Golda's Balcony; Jane Eyre; Bat Boy; Tick, Tick... Boom!) and Sean Cheesman (So You Think You Can Dance; Freidrich Stadt Palast) will choreograph. The Prince of Egypt features a multi-ethnic cast led by Diluckshan Jeyaratnam, an acclaimed Danish actor/singer making his US debut as Moses, and Broadway's Jason Gotay (Peter Parker in Spider-Man: Turn Off the Dark), as Ramses.
This Co-World Premiere will be presented in collaboration with Fredericia Teater in Denmark, where it will be staged in 2018.
The role of Moses will be played by Diluckshan Jeyaratnam, a Danish native who will also be playing the role at the Fredericia. His international credits include Shubidua The Musical and Disney's The Hunchback of Notre Dame at the Fredericia Teater, and Jesus Christ Superstar and Cats with MCH Musicals at the Herning Congress Center. Broadway actor/singer Jason Gotay co-stars as Ramses, Moses' adoptive brother and successor to the Pharaoh. Gotay has been seen on Broadway as Peter Parker in Spider-Man: Turn Off the Dark,and as Randall in the original cast of Bring It On the Musical. His extensive Off-Broadway and regional credits include Paper Mill Playhouse, Theatre Under The Stars, concerts at Jazz at Lincoln Center and 54 Below, and the national tour of Bring It On the Musical. Among his television credits, he was seen as the Lost Boy Toodles in NBC's recent Peter Pan Live.
Brennyn Lark will play Tzipporah, Moses' wife. She has performed as Eponine in Les Miserables on Broadway, as well as at many New York Theatres including Connelly Theater, and Cherry Lane Theatre. Julia Motyka will portray Moses' biological sister Miriam. She returns to TheatreWorks where she was last seen inThe Learned Ladies of Park Avenue, which captured her a San Francisco Bay Area Theatre Critics' Circle Award for Best Ensemble Performance, and a Dean Goodman Choice Award for Outstanding Principal Performer. Off-Broadway, she has been seen with many companies including La MaMa, and Player's Theatre, and regionally she has performed with The Alley, Denver Theatre Center, Folger Theatre, and the Colorado Shakespeare Festival, among others.
Pharaoh Seti will be played by Obie Award winner Tom Nelis. Among his Broadway credits are Indecent, The Visit, Enron, and Aida, as well as dozens of other New York productions. Nelis was also seen in NBC's Smash, and has been a recurring character on Late Night with Conan O'Brien. Christina Sajous as Queen Tuya also boasts Broadway credits including Spider-Man: Turn Off the Dark, and Green Day's American Idiot. She has performed regionally with Williamstown Theatre, Denver Center Theatre, Brooklyn Academy Of Music's New York City Opera, and the Folger Theatre, and others.
Although he was seen as Bobby Dupree in Broadway's Memphis (which got its start at TheatreWorks), Will Mann is making his local debut with the company as High Priest Hotep. Mann has starred in the national tours of Joseph and the Amazing Technicolor Dreamcoat, Memphis, Billy Elliot, and Wonderful Town, and regionally has performed with Dallas Theatre Center, Sacramento Music Circus, and North Shore Music Theatre, among others. He was also seen as a principal dancer in the film Ricki and the Flash, starring Meryl Streep. David Crane will portray Aaron, the biological brother of Moses. He has performed with regional theatres including the Mountain Play Association, and Sacramento Theatre Company, among many others, and can be seen in various roles with BuzzFeed Motion Pictures, with some of his sketches accumulating more than 40 million views online.
Known to Bay Area audiences for roles at PlayGround, SF Playhouse, Ray of Light, Theatre of Yugen, Shotgun Players, and Custom Made Theatre, Ayelet Firstenberg makes her TheatreWorks debut as Youcheved, the biological mother of Moses. Her national credits include work Off-Broadway at the Vital Theatre, among others. Jamila Sabares-Klemm will play Nefertari, Ramses' wife. She has performed in the first national tour of Hair, and at many regional theatres. Paul-Jordan Jansen, as Jethro, made an impact on TheatreWorks audiences at last summer's New Works Festival reading of Something Wicked This Way Comes, in which he appeared as the ominous Mr. Dark. Jansen has performed with New York's Westchester Broadway Theatre, and regionally with Pittsburgh Civic Light Opera, Maine State Music Theatre, and others.
Natalie Schroeder and Alexandra Van De Poel will share the role of Young Miriam. Van De Poel has been seen in American Conservatory Theater's production of A Christmas Carol, performed at Carnegie Hall, and with the Orinda Community Center and Town Hall Theater. Schroeder has performed with the Peter Pan Foundation, and the Berkeley Playhouse, among other local appearances. Playing Young Aaron is Dylan Kento Curtis, who has performed with StarStruck Theater and San Jose Dance Theatre, and Oliver Yellin, who has starred in several Children's Musical Theater San Jose productions including Roald Dahl's Willy Wonka, as the hyperactive kid addicted to television Mike Teavee.
The diverse ensemble for this musical will include C.J. Blankenship, Dominic Dagdagan, Katherine Dela Cruz, Jourdan Epstein, Brian Flores, Gabriel Hyman, Joshua Keith, Travis Leland, Alison Mixon, Ramone Owens, David Sattler, Alicia Shumway, and Kalyn West.
The World Premiere of The Prince of Egypt will be presented by TheatreWorks Silicon Valley October 6-November 5, 2017 at the Mountain View Center for the Performing Arts, 500 Castro St., Mountain View. For tickets ($40-$100) and more information, the public may visit TheatreWorks.org or call (650) 463-1960.
Photo Credit: Kevin Berne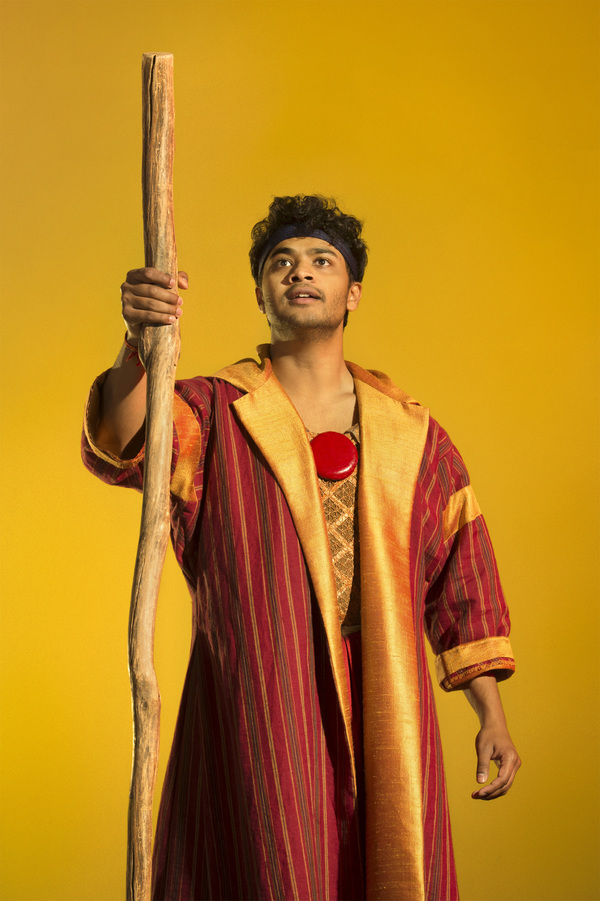 Diluckshan Jeyaratnam stars as Moses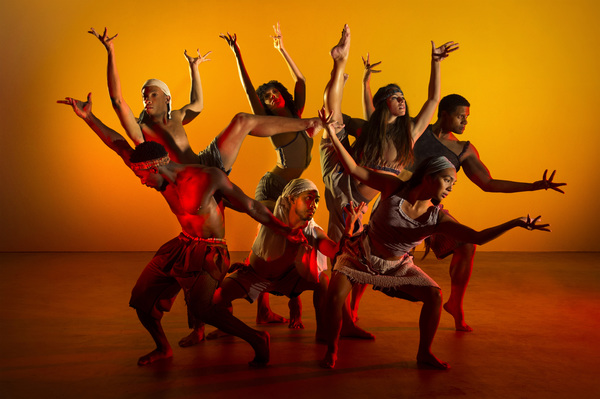 Members of the ensemble create the sacred burning bush