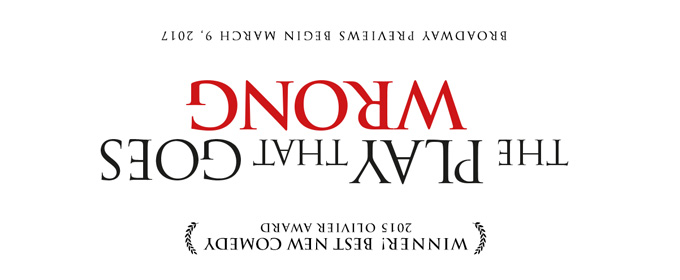 Click Here for More Articles on THE PLAY THAT GOES WRONG
Photos: Olympian Broadway Debut Gone Right at THE PLAY THAT GOES WRONG
The 2018 Olympic Gold Medalists, US Curling Team champions attended the hit comedy The Play That Goes Wrong and made their Broadway debut at their first ever Broadway show on Friday night.
During the pre-show when actors select audience volunteers to prepare the set for the performance, Olympians Tyler George and Matt Hamilton were escorted on stage. After first assisting with fixing the broken set, they were handed brooms to clean the stage by Akron Watson and ordered to "Sweep!". The Olympians burst into a spontaneous fit of curling to the roars of the audience who chanted "USA! USA" as leading lady Ashley Bryant awarded them with medals for their Broadway debut performance.
Following the show, the whole team went backstage to meet the cast and awarded them by putting their own authentic Olympic gold medals over the stars heads, making the actors Olympic dreams come true.
Co-written by Mischief Theatre company members Henry Lewis, Jonathan Sayer and Henry Shields, The Play That Goes Wrong is a riotous comedy about the theatre. The play introduces The 'Cornley University Drama Society' who are attempting to put on a 1920s' murder mystery, but as the title suggests, everything that can go wrong...does, as the accident prone thespians battle on against all odds to get to their final curtain call.
Photos by: Jeremy Daniel