Photo Coverage: Tony's Welcomes A Chorus Line to Broadway
Tony's Di Napoli Times Square recently welcomed the cast of A Chorus Line, which began previews at previews at the Gerald Schoenfeld Theatre (236 W. 45th St) on Monday, September 18 and will open on Thursday, October 5. The show recently drew strong reviews when it played an out-of-town tryout at San Francisco's Curran Theatre.
Directed by its original Tony Award winning co-choreographer
Bob Avian
,
A Chorus Line
was conceived and originally choreographed and directed by
Michael Bennett
, and features a book by James Kirkwood and
Nicholas Dante
, music by
Marvin Hamlisch
and lyrics by Edward Kleban.
Baayork Lee
re-stages the original choreography.
A Chorus Line
is produced by John Breglio for Vienna Waits Productions.The company features
Ken Alan
(Bobby),
Brad Ander
son (Don),
Michael Berresse
(Zach),
Natalie Cortez
(Diana),
Charlotte D'Amboise
(Cassie),
Mara Davi
(Maggie),
Jessica Lee Goldyn
(Val),
Deidre Goodwin
(Sheila),
Tyler Hanes
(Larry),
James T. Lane
(Richie),
Paul McGill
(Mark),
Heather Parcells
(Judy),
Michael Paternostro
(Greg),
Alisan Porter
(Bebe),
Jeffrey Schecter
(Mike),
Yuka Takara
(Connie),
Jason Tam
(Paul),
Chryssie Whitehead
(Kristine) and
Tony Yazbeck
(Al) in a cast of 29 that includes Michelle Aravena, David Baum,
Mike Cannon
, E. Clayton Cornelious,
Joey Dudding
, Lyndy Franklin,
Nadine Isenegger
, Pamela Jordan,
Lorin Latarro
, and Grant Turner. For more information on
A Chorus Line
and tickets, please visit
www.achorusline.com
.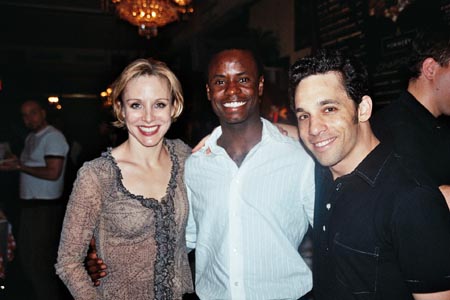 Charlotte d'Amboise (Cassie), James Lane (Richie) and Jeffrey Schecter (Mike)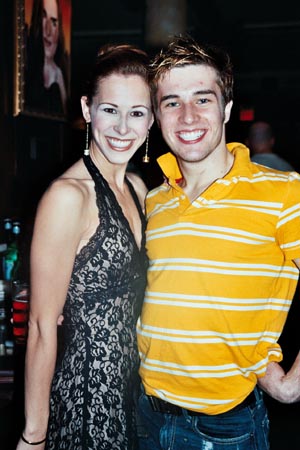 Heather Parcells (Judy) and Paul McGill (Mark)

Alisan Porter (Bebe) and Tyler Hanes (Larry)


Alisan Porter (Bebe), Tyler Hanes (Larry) and Natalie Cortez (Diana)

Michael Paternostro (Greg) and Grant Turner (Frank ; u/s Zach, Larry, Greg, and Don)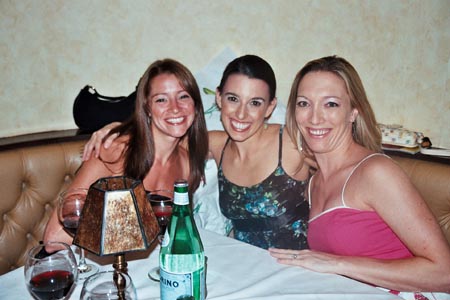 Nicole Jones, Lyndy Franklin (Swing; u/s Bebe, Maggie, Connie and Kristine) and Macy Reeves

Heather Parcells, Paul Schaefer and Leslie Jablon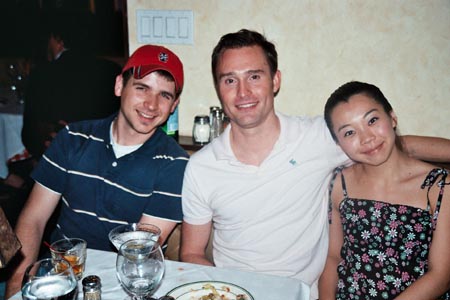 Aaron Spivey, Brad Anderson (Don) and Yuka Takara (Connie)

Amy Cannon, Mike Cannon (Tom; u/s Mark, Mike, Al and Richie), Jeffrey Schechter, and Melissa Schecter

Ken Alan (Bobby), Megan Larche (Casting Director) and Deidre Goodwin (Sheila)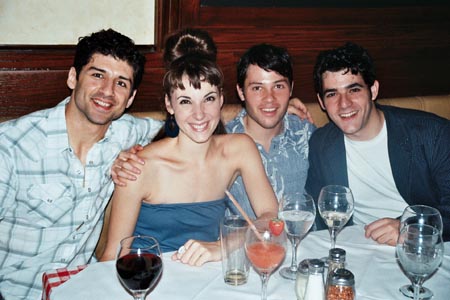 Tony Yazbeck (Al), Chryssie Whitehead (Kristine), Jason Tam (Paul) and David Baum (Roy; u/s Mike, Al, Bobby and Greg)

Tony Yazbeck and Jessica Lee Goldyn (Val)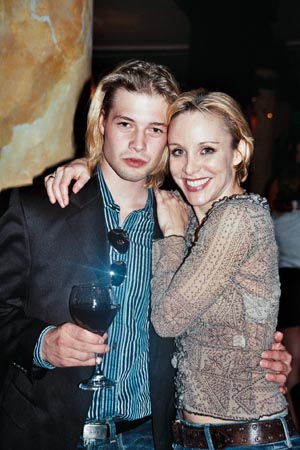 Brandon Ruckdashel (upcoming Off-Broadway's Ascension) and Charlotte d'Amboise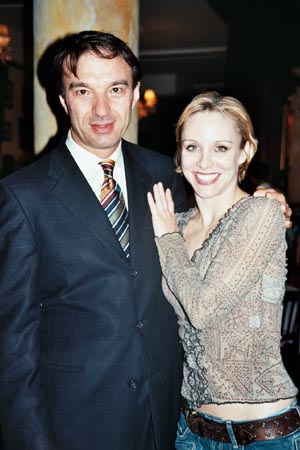 Charlotte d'Amboise and Ilir Rizaj (Tony's DiNapoli's Time Square Restaurant)

Mara Davi (Maggie) and Michelle Aravena (Tricia; u/s Maggie, Diana, Bebe and Connie)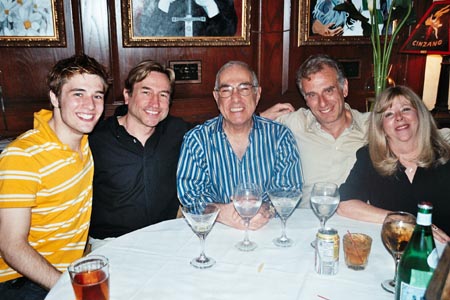 Paul McGill, Peter Pileski (Assistant Director), Bob Avian (Director and original Co-Choreorgrapher), John Breglio (Producer) and Nan Knighton

Deidre Goodwin (Sheila) and Michael Berresse (Zach)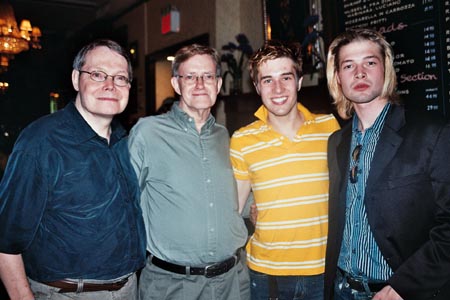 Andrew Benedict, Tom Blecher, Paul McGill and Brandon Ruckdashel

Related Articles