Click Here for More Articles on MAGIC/BIRD
Photo Coverage: MAGIC/BIRD Opens on Broadway - Magic Johnson, Larry Bird & More!
Last night, April 11, MAGIC/BIRD opened on Broadway at the Longacre Theatre, with special appearances by Magic Johnson and Larry Bird themselves.  BroadwayWorld was on hand for the opening night curtain call and brings you photo coverage below!
MAGIC/BIRD, directed by Tony Nominee Thomas Kail (Lombardi, In The Heights), reunites Lombardi playwright, Oscar Winner and Emmy Nominee, Eric Simonson on MAGIC/BIRD, a new American Play chronicling the intertwined life stories of two of the most influential figures in sports and pop culture of the past 25 years, basketball Hall of Famers Larry Bird and Earvin "Magic" Johnson. Joining actors Kevin Daniels as Earvin "Magic" Johnson and Tug Coker as Larry Bird, are Deirdre O'Connell as Georgia Bird/Shelly/Patricia Moore, Peter Scolari as Red Auerbach/Jerry Buss/Pat Riley, Rob Ray Manning Jr. as Michael Cooper/Henry Alvarado/Frank, and Francois Battiste as Jon Lennox/Ron Baxter/Willy. The creative team is David Korins (Set), Howell Binkley (Lighting), Paul Tazwell (Costumes), Nevin Steinbert (Sound) and Jeff Sugg (Projections), who weaves historic NBA film footage throughout the play.
At the heart of one of the fiercest rivalries in sports history, two of the greatest basketball players of all-time battled for three championships, bragging rights, and the future of their sport in the 1980's. Johnson and Bird electrified the nation on the court, reinvigorated the NBA, and turned their rivalry into one of the greatest and most famous friendships in professional sports.
This is the second original project undertaken by Kirmser and Ponturo. Together they share a common vision of bringing new, original plays to a wide, diverse audience of theatergoers, initially combining the drama of sports and entertainment through Kirmser Ponturo Group. Lombardi and now MAGIC/BIRD are the first two products of that vision.
The Longacre Theatre was built in 1913 by H. H. Frazee, a Producer/Manager who was the owner of the Boston Red Sox's and the individual who sold Babe Ruth to the New York Yankees. He later sold the theater to The Shuberts in 1919.
For more information visit www.magicbirdbroadway.com.
Photo Credit: Walter McBride / Retna Ltd.


Cast Board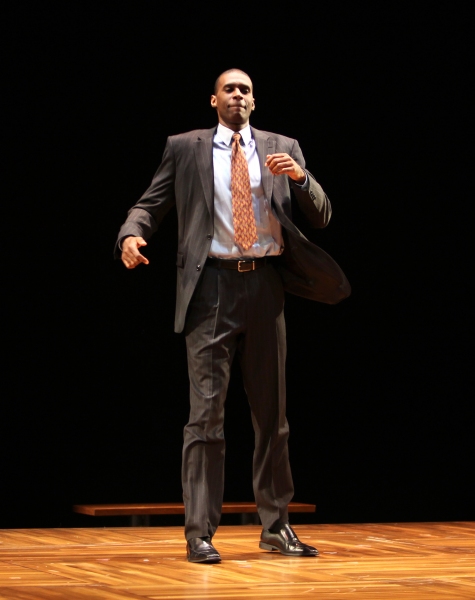 Robert Manning Jr.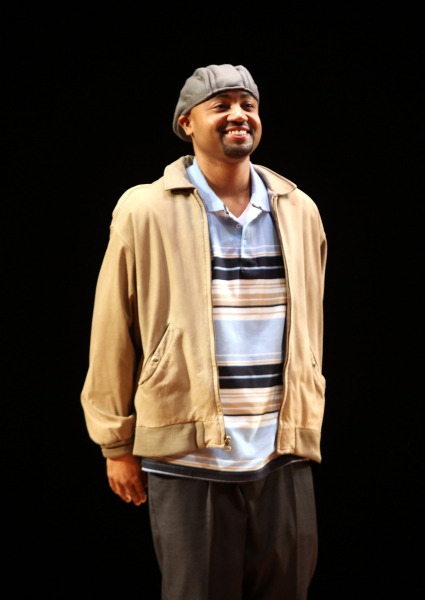 Francois Battiste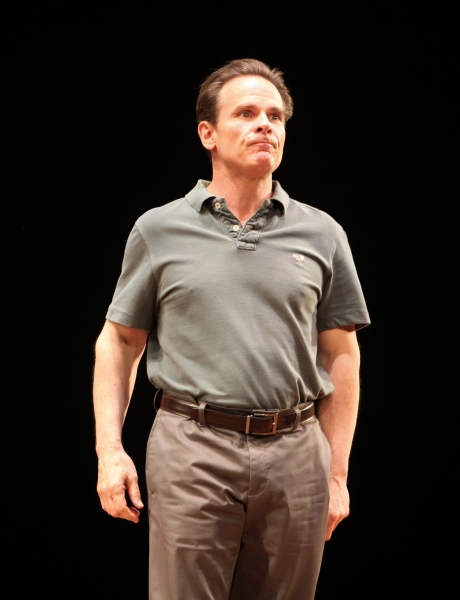 Peter Scolari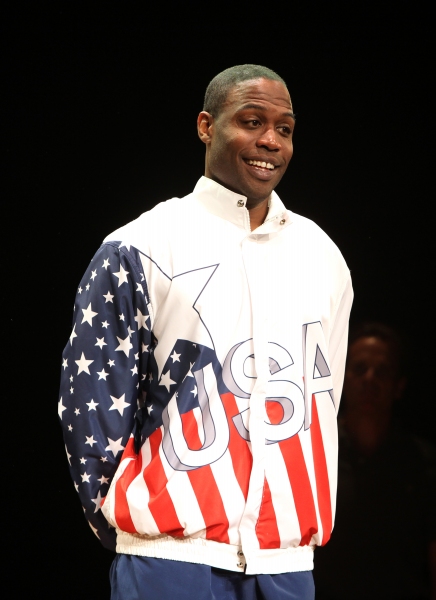 Tug Coker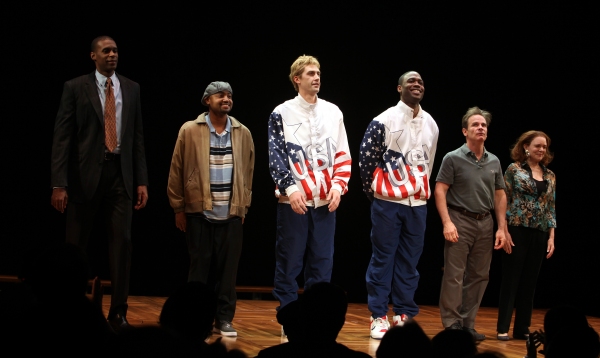 Robert Manning Jr., Francois Battiste, Tug Coker, Kevin Daniels, Deirdre O'Connell & Peter Scolari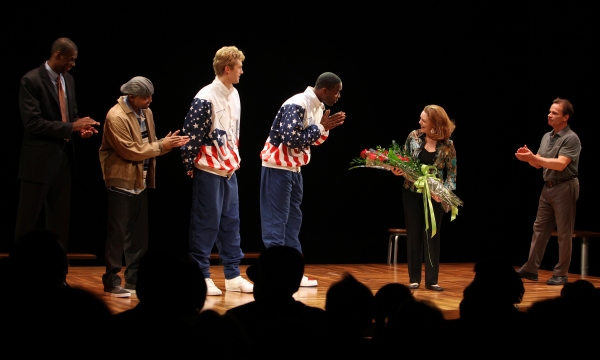 TRobert Manning Jr., Francois Battiste, Tug Coker, Kevin Daniels, Deirdre O'Connell & Peter Scolari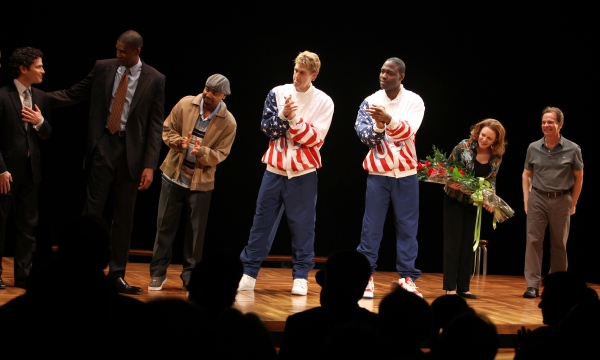 Thomas Kail, Robert Manning Jr., Francois Battiste, Tug Coker, Kevin Daniels, Deirdre O'Connell & Peter Scolari

Larry Bird

Earvin 'Magic' Johnson & Peter Scolari

Larry Bird & Earvin 'Magic' Johnson with Robert Manning Jr., Francois Battiste, Tug Coker, Kevin Daniels, Deirdre O'Connell & Peter Scolari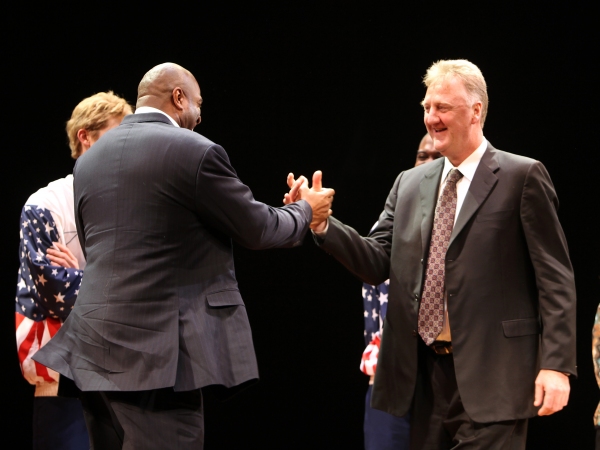 Tug Coker, Earvin 'Magic' Johnson, Larry Bird & Kevin Daniels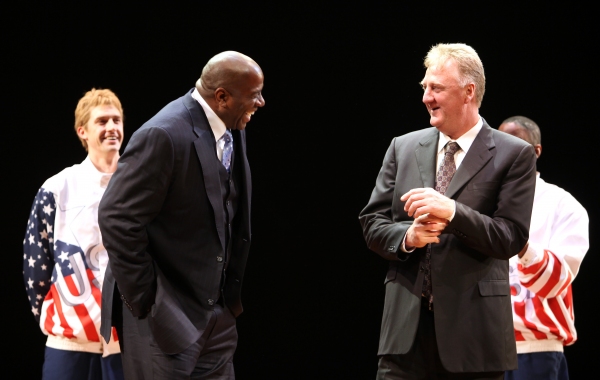 Tug Coker, Earvin 'Magic' Johnson, Larry Bird & Kevin Daniels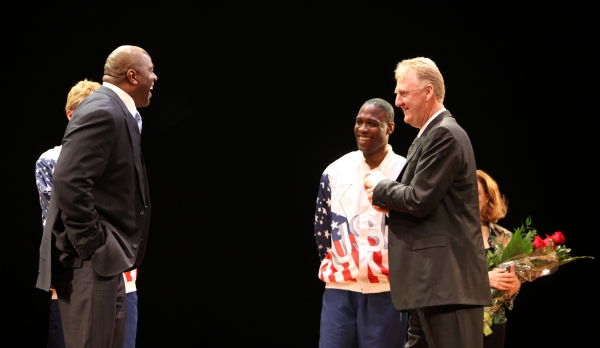 Tug Coker, Earvin 'Magic' Johnson, Larry Bird, Kevin Daniels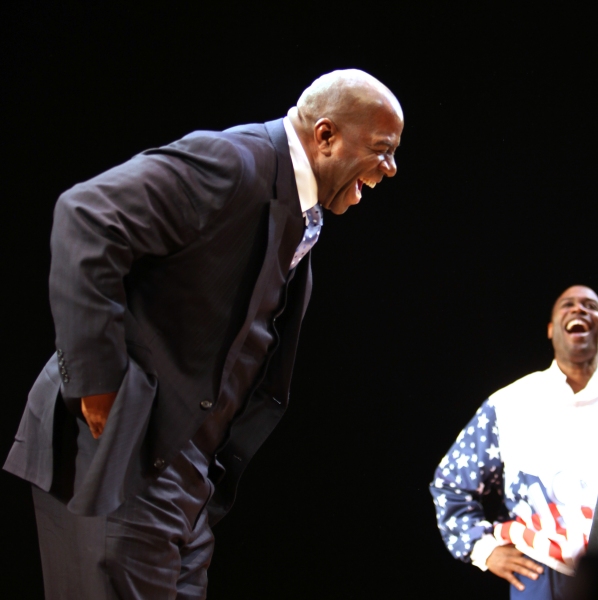 Earvin 'Magic' Johnson & Kevin Daniels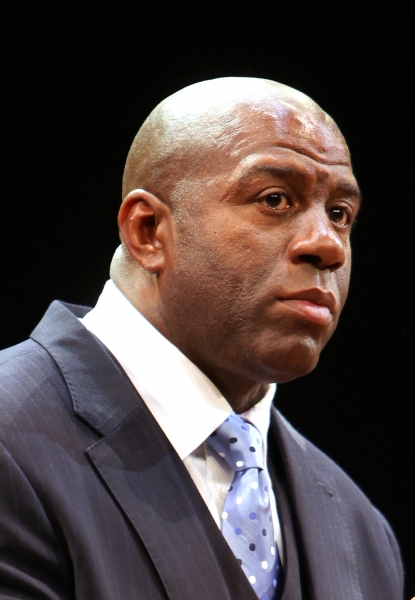 Earvin 'Magic' Johnson

Earvin 'Magic' Johnson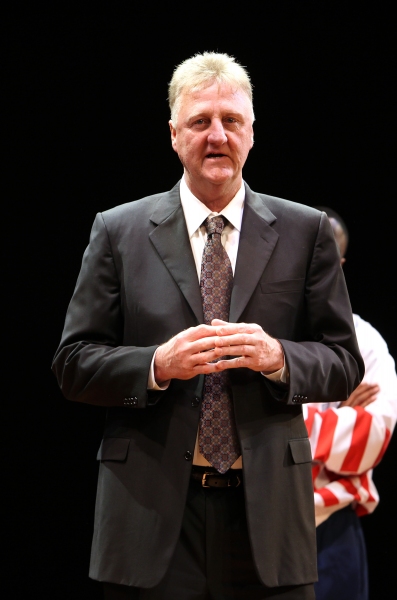 Larry Bird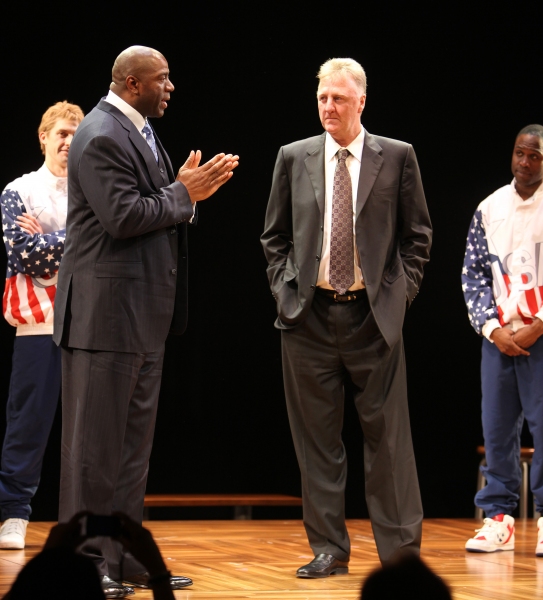 Earvin 'Magic' Johnson & Larry Bird with Tug Coker & Kevin Daniels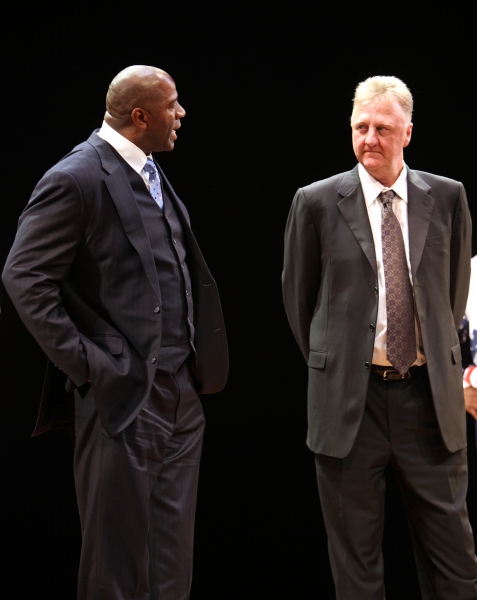 Earvin 'Magic' Johnson & Larry Bird

Larry Bird

Earvin 'Magic' Johnson

Larry Bird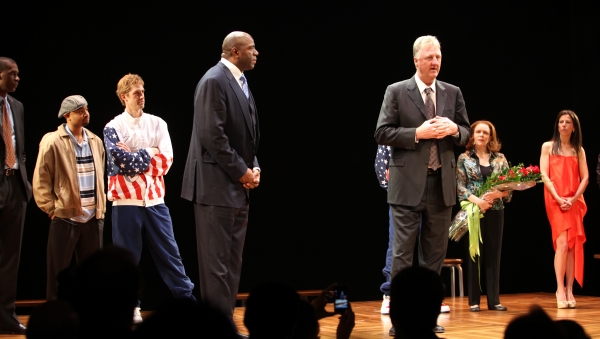 Robert Manning Jr., Francois Battiste, Tug Coker, Larry Bird, Earvin 'Magic' Johnson, Kevin Daniels, Deirdre O'Connell, Fran Kirmser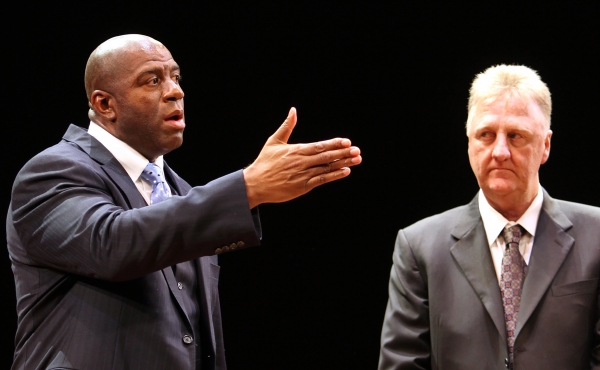 Earvin 'Magic' Johnson & Larry Bird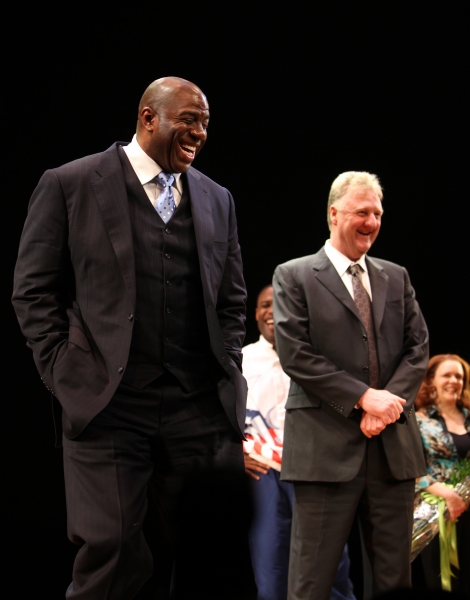 Earvin 'Magic' Johnson & Larry Bird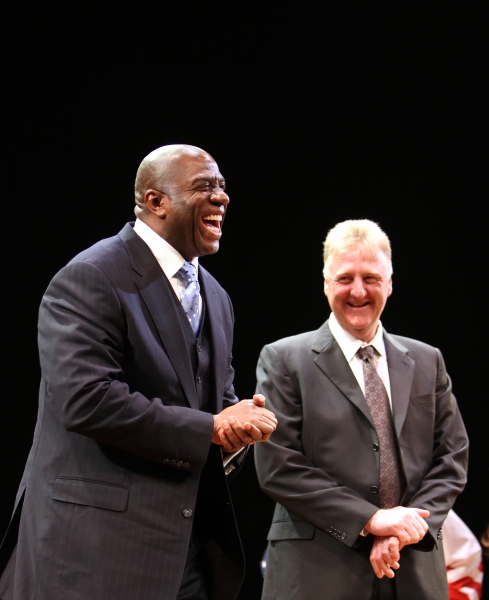 Earvin 'Magic' Johnson & Larry Bird

Tug Coker, Earvin 'Magic' Johnson, Larry Bird, Kevin Daniels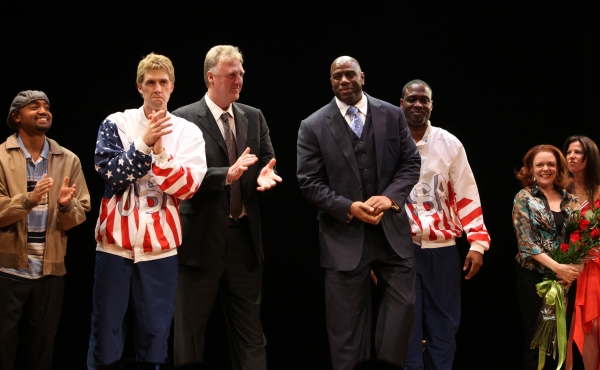 Francois Battiste, Tug Coker, Larry Bird, Earvin 'Magic' Johnson, Kevin Daniels, Deirdre O'Connell & Fran Kirmser

Robert Manning Jr., Francois Battiste, Tug Coker, Larry Bird, Earvin 'Magic' Johnson, Kevin Daniels, Deirdre O'Connell, Fran Kirmser & Tony Ponturo

Tug Coker, Larry Bird, Earvin 'Magic' Johnson, Kevin Daniels

Tug Coker, Larry Bird, Earvin 'Magic' Johnson, Kevin Daniels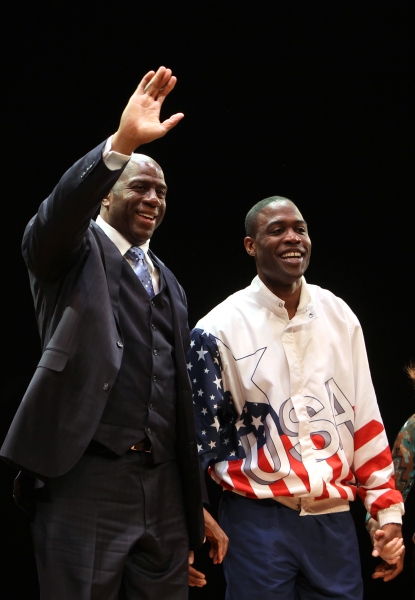 Earvin 'Magic' Johnson, Kevin Daniels

Photo Credit: Walter McBride/WM Photos