Photo Coverage: BILLY ELLIOT Kicks-Off Tour With Celebration Party!
Universal Pictures Stage Productions, Working Title Films and Old Vic Productions celebrated the opening of the 2009 Tony Award-winning Best Musical Billy Elliot the Musical at the Durham Performing Arts Center. The show, currently playing through November 14, 2010, celebrated their opening week with a kickoff party at Pops, a local Durham restaurant, on Sunday evening. Joining the company were director Stephen Daldry, writer and lyricist Lee Hall, American Idol-runner up Clay Aiken along with other producers and show management. BroadwayWorld was on hand and brings you photo coverage below!
Cast members in attendance at the party included Tony Award-winner Faith Prince starring as Mrs. Wilkinson along with Giuseppe Bausilio, Michael Dameski, Kylend Hetherington, Lex Ishimoto and Daniel Russell in the role of 'Billy.' In addition, Rich Hebert (Dad); Patti Perkins (Grandma); Jeff Kready (Tony); Joel Blum (George); Griffin Birney and Jacob Zelonky (Michael); and Rachel Mracna (Debbie) also attended.
Billy Elliot the Musical is the joyous celebration of one boy's journey to make his dreams come true. Set in a small town, the story follows Billy as he stumbles out of the boxing ring and into a ballet class, discovering a surprising talent that inspires his family and his whole community and changes his life forever.
Ben Brantley of the New York Times says that Billy Elliot "Sends audiences into a mass swoon!" Time Out says it's "The most electric and passionate show in years." The Daily News calls Billy "So exhilarating that you feel like leaping!" Liz Smith calls the show "Absolutely awesome," The New York Observer raves that Billy is "The best thing to happen to Broadway in a long while," and WOR's Dave Richardson cheers, "All I can say is WOW!
The show is produced by Tim Bevan, Eric Fellner, Jon Finn and Sally Greene. Angela Morrison and David Furnish are Executive Producers. The production features scenic design by Ian MacNeil, the associate director is Julian Webber, costume design by Nicky Gillibrand, lighting design by Rick Fisher and sound design by Paul Arditti. Musical supervision and orchestrations are by Martin Koch.
The production has been awarded 73 national and international awards including ten Tony Awards, Best Musical by the New York Drama Critics Circle, Drama Desk, Drama League and Outer Critics Circle.
Additional information about Billy Elliot the Musical is available at www.BillyElliotTour.com.
Photo Credit: Kevin Thomas Garcia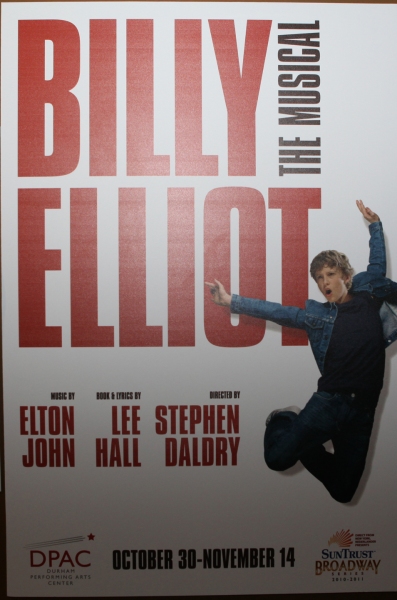 Justin Martin, Lee Hall, Julian Webber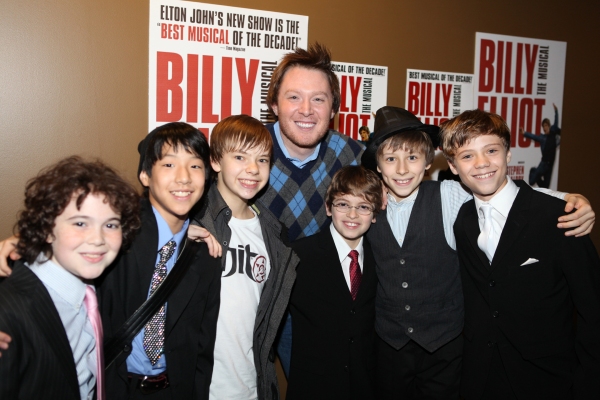 Jacob Zelonky, Lex Ishimoto, Daniel Russell, Clay Aiken, Griffin Birney, Kylend Hetherington, Landon Harris

Faith Prince, Stephen Daldry, Faith's Mother

Kylend Hetherington, Giuseppe Bausilio, Michael Dameski, Stephen Daldry, Lex Ishimoto, Daniel Russell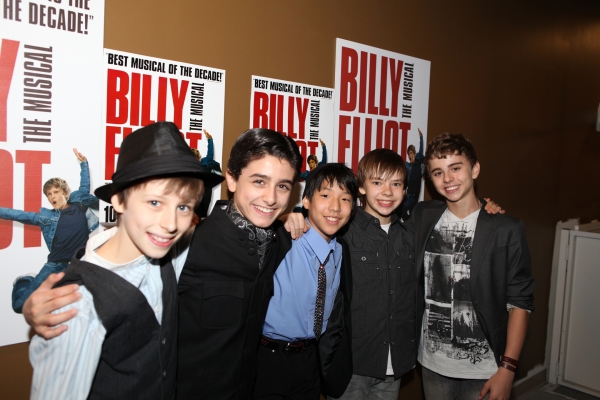 Kylend Hetherington, Giuseppe Bausilio, Lex Ishimoto, Daniel Russell, Michael Dameski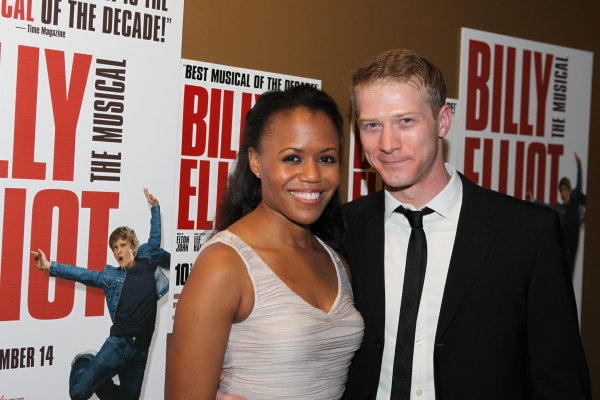 Nikki Renee Daniels & Jeff Kready

Beatrice Tulchin, Nicholas Sipes, Cassidy Hagel, Maximilien Baud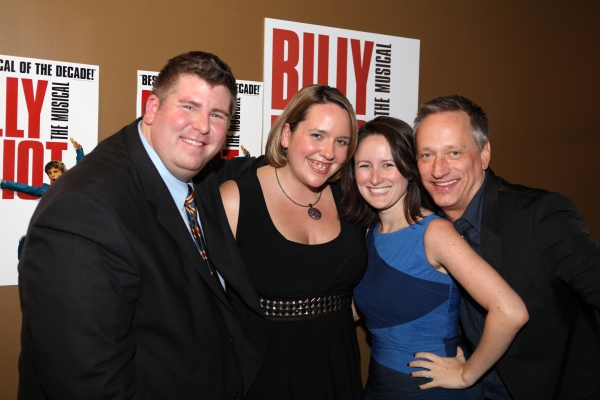 Shaun Moorman, Roseanna Sharrow, Ashley Berman, Devin Keudell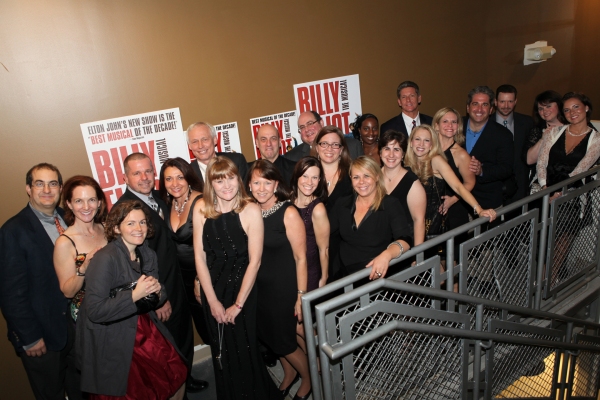 BE Parents & Chaperones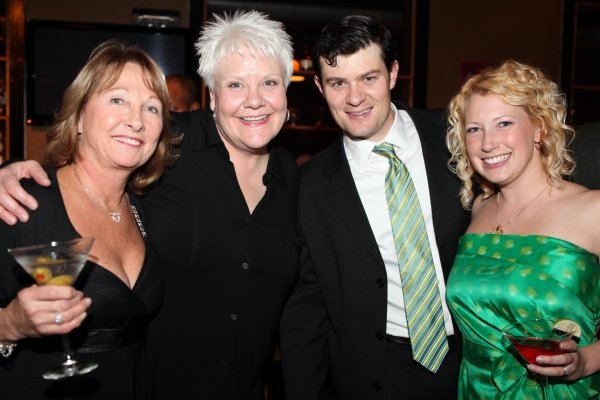 Denise Reynolds, Susan Draus, Nathan Scherich & Wife

Dorothy Stanley & Aaron Kaburick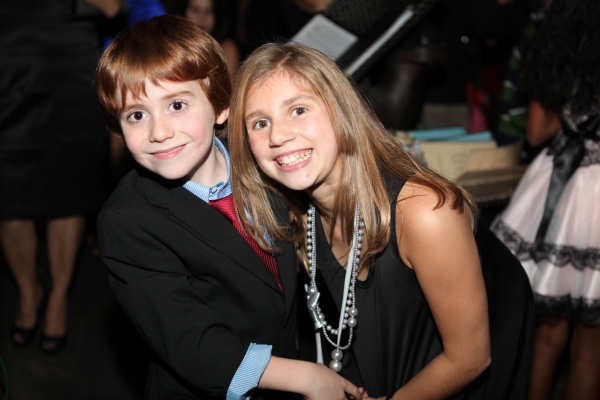 Nicholas Lampiasi & Danielle Znutas

Seth Sklar-Heyn, Susan Draus, Rich Hebert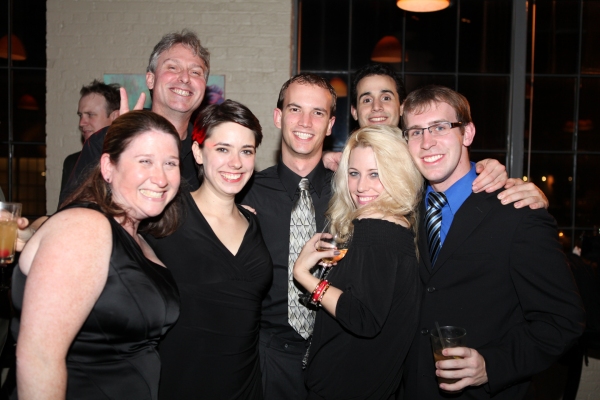 Joyce Davidson, Todd Montgomery, Jill Valentine, Andrew Martin, Greg Livoti, Natasha Hebert & Jimmy Wilson